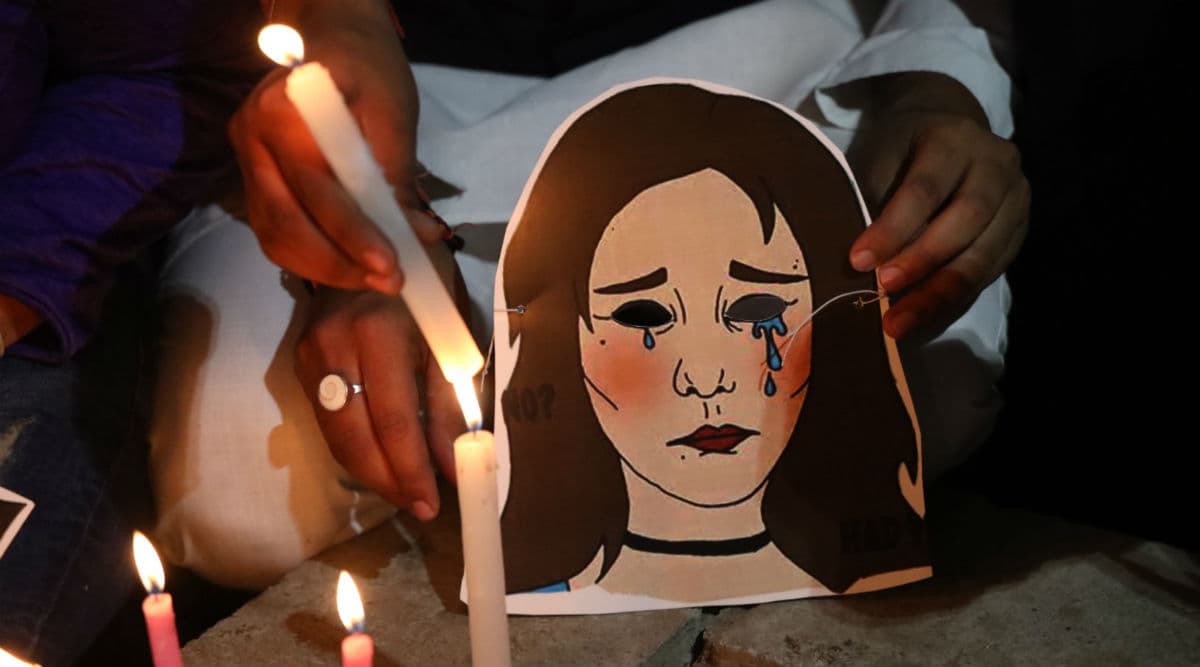 Bijnor, January 18: Uttar Pradesh woke up to shock and horror on a chilly winter morning on Saturday as police recovered one burnt body of a woman in Bijnor and another in Bahraich. In Bijnor, residents of a village informed police about a woman's charred body lying near a tubewell on the outskirts of the village. The burnt body was tied to a cot. Police also found three empty cartridges that suggest she was also shot. Gorakhpur: 17-Year-Old Girl Stripped, Beaten Up by Two Men on Her Way to Police Station.
The identity of the woman was not known at the time of filing this report. "We are collecting DNA samples to ascertain her identity," senior police officer Laxmi Niwas Mishra told NDTV. It also remains unclear if the deceased was sexually assaulted. No arrest was made. In a separate incident, the naked body of a young woman was found near a forest in eastern Uttar Pradesh Bahraich district. Prima facie, it appeared that acid was thrown on the woman's face. Woman Beaten To Death By Daughter's Alleged Molesters in Kanpur.
According to police, despite burn injuries, her face is recognizable. "The body of the 20-year-old woman was found without clothes in a forest area in a village in Bahraich. There are burn injuries on her face. We are trying to identify her. As per our initial investigation, the victim does not appear to be from the village," Additional SP Bahraich Police Ravindra Singh was quoted as saying. No arrest was made at the time of filing this report.
Congress leader Priyanka Gandhi Vadra on Friday slammed Uttar Pradesh Chief Minister Yogi Adityanath over law and order situation in the state. Reacting to the murder of a 40-year-old woman by her daughter's alleged molesters in Kanpur, Priyanka Gandhi said: "Chief Minister will lie again. Crores will be spent on fake advertisements. But the fact is criminals can do anything."