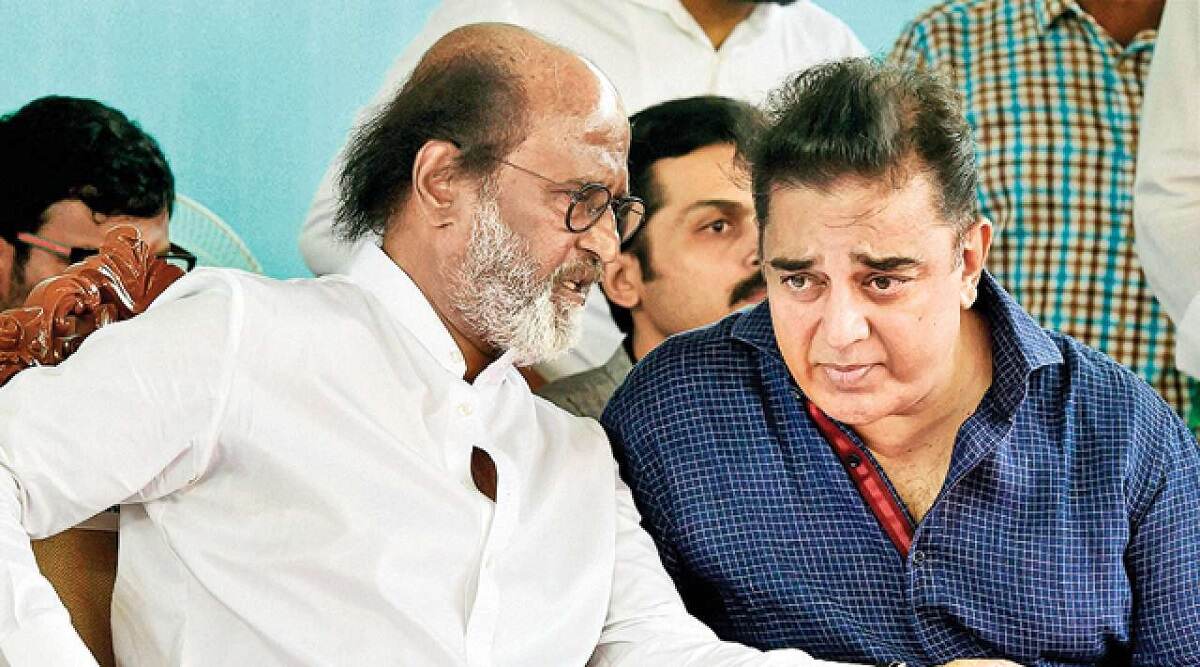 New Delhi, November 19: Tamil Nadu's latest political entrants - actors Kamal Haasan and Rajinikanth - have hinted at joining hands to kickstart their political career. After a flop start - as evident through the recent general elections and by-elections in Tamil Nadu - the two southern superstars sent feelers to each other in bid to galvanise support. Kamal Haasan Takes Advice From Odisha CM Naveen Patnaik on Political Future.
Haasan's Makkal Neethi Maiaim (MNM) failed to leave a mark in the parliamentary polls and by-elections held earlier this year. While the party drew a blank, Rajinikanth's outfit did not enter the polling fray due to an apparent lack of cadre-strength.
Although the latter had declared in 2018 that his target is the 2021 local body polls, Rajinikanth has failed to emerge as a strong Opposition voice in Tamil Nadu so far. Recently, he had alleged a ploy by rival political parties of attempting to paint him as "saffron" -- a proponent of the brand of Hindutva politics.
Earlier today, Haasan told media persons that his four-decade-long friendship may convert into a political alliance if necessitated. "Our friendship is continuing for last 44 years. If needed we can come together for the development of Tamil Nadu," he said.
The sentiment was reciprocated by Rajinikanth while speaking to reporters. "For the benefit of the people if there is a situation to form alliance with Kamal Haasan, we will definitely come together," he added.
The statements issued by Haasan and Rajinikanth are in contrast to the stand taken by the two actor-politicians while announcing their political entry. Both had maintained that they have their separate political vision for Tamil Nadu. However, the duo had marked their deep-rooted dissent against the established political class of the state. The government is being run over the last six decades in turns by the DMK and the AIADMK.