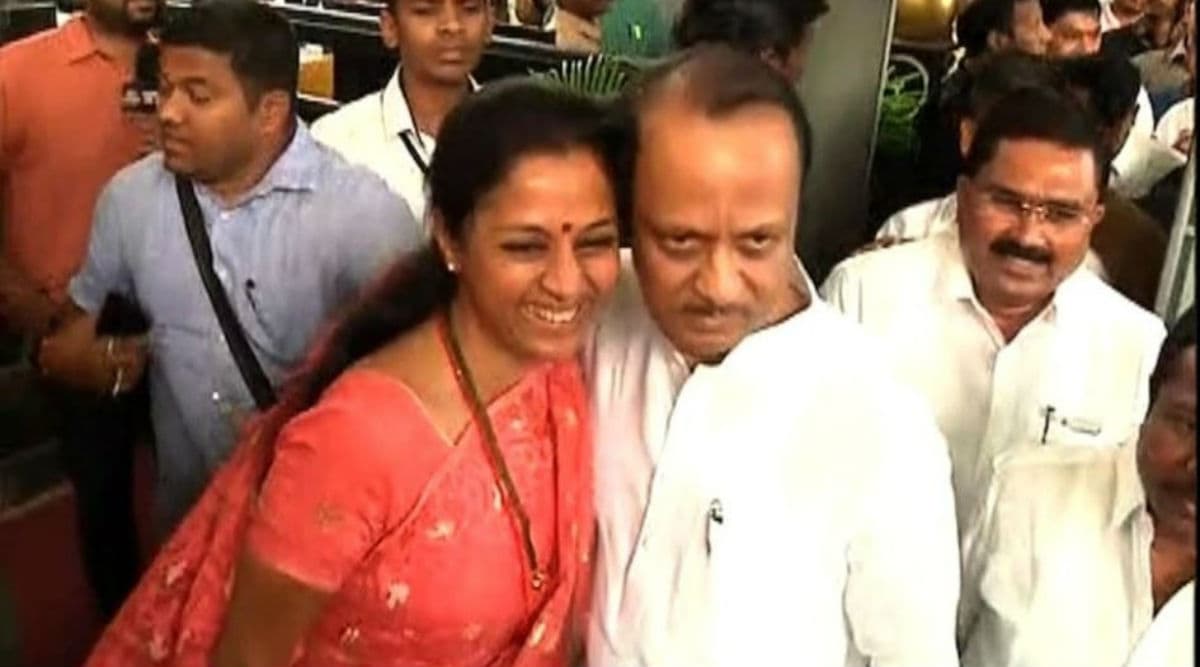 Mumbai, November 27: Ajit Pawar, who had rebelled against the Nationalist Congress Party (NCP) and supported the Bharatiya Janata Party (BJP), is likely to get a key position either in his uncle Sharad Pawar's party or in the Maharashtra government being formed by the Maha Vikas Aghadi. The NCP may announce Ajit Pawar as Legislature Party leader in the Maharashtra assembly. In a truce between uncle Sharad Pawar and nephew Ajit, the NCP wants to restore the status of Ajit Pawar. Maharashtra Government Formation: List of Probable Ministers From Shiv Sena, NCP and Congress.
Ajit Pawar was removed from the post after he was sworn-in as Deputy Chief Minister on November 23. He had revolted against the NCP and joined hands with the BJP which expected mass defection in Sharad Pawar's party after the junior Pawar's move. However, Ajit Pawar on Tuesday resigned and then met Sharad Pawar late at night. In the three-party legislature meeting, at least two leaders, including Chhagan Bhujbal, supported Ajit Pawar's rehabilitation. Ajit Pawar Signals Thaw After Return to NCP, Shows Bonhomie With Sister Supriya Sule, Says 'Never Left Party'.
Reports also suggested that Ajit Pawar may be appointed as Deputy Chief Minister. The state is likely to have two Deputy CMs, each one from the NCP and Congress. Earlier today, the sulking Ajit Pawar created a flutter when he arrived with a wide grin, was greeted by his cousin Supriya Sule and then he gave her a warm hug as the cameras went into a frenzy.