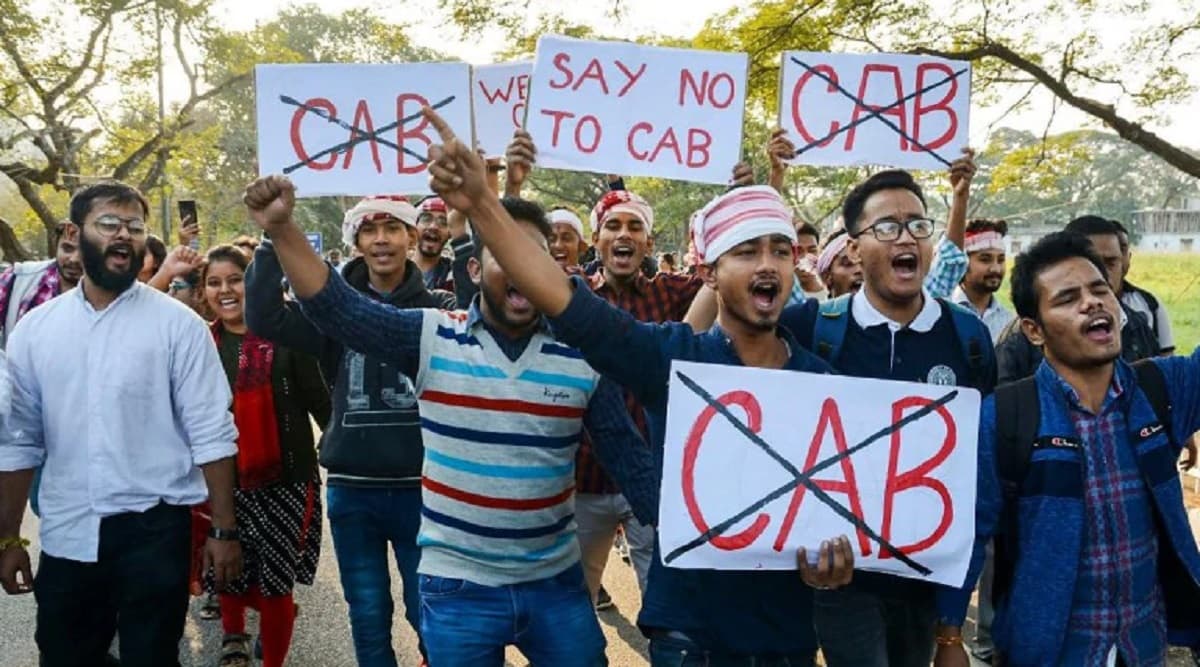 Guwahati, December 11: Situation continues to remain tense in Assam, where protesters in all major towns have hit the streets to mark their dissent against the Citizenship Amendment Bill 2019. The agitation has rocked the state capital Guwahati, leaving Chief Minister Sarbananda Sonowal stuck at the Lokpriya Gopinath Bordoloi International Airport in Borjhar. The security personnel are actively engaging with the demonstrators to create safe passage for Sonowal. Army Columns Deployed in Assam, Tripura as Protests Escalate Over Citizenship Amendment Bill 2019.
Visuals emerging from Guwahati show the protesters clashing with the police personnel. Water cannons and mild baton-charging are being used as tactics by the security forces to disperse the scores of agitators. The demonstrators are mostly from the powerful North East Students' Organisation (NESO) and the All Assam Students' Union (AASU).
The stranding of Sonowal at the Guwahati airport comes days after the protesters gheraoed his private residence in Dibrugarh. The protesters, who were mostly volunteers of the AASU, had gathered in large numbers outside his residence and demanded his resignation if he is unable to stall the CAB. The police forces were forced to baton-charge the protesters to ensure Sonowal's movement to the nearby helipad.
Earlier in the day, the Ministry of Home Affairs (MHA) dispatched an Army's column to Assam's Bongaigaon, which has emerged as one of the hubs of the ongoing anti-CAB protests. Two Army columns were also dispatched to neighbouring Tripura, which has also faced the worse brunt of shutdown and agitation called by the NESO.
The protests in Northeast states were sparked after the Centre listed CAB for passage in this session of the Parliament. The Bill, which intends to grant citizenship to non-Muslim refugees who have arrived in India from Pakistan, Afghanistan and Bangladesh, is seen by NESO and other groups as a violation of the 1985 Assam Accord.