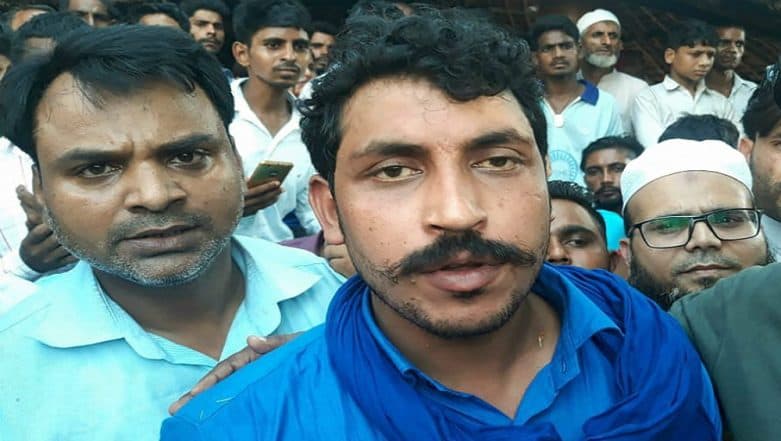 New Delhi, March 13: In the meeting with Congress general secretary Priyanka Gandhi Vadra, Bhim Army chief Chandrashekhar Azad conveyed to the youngest Gandhi scion that he would be filing his candidature against Prime Minister Narendra Modi. The Dalit activist said he has already begun preparations to taken on the PM from the Varanasi constituency.
Azad, who is admitted at the Anand hospital in Meerut, was detained on Wednesday after he violated the model code of conduct during a bike rally in Muzaffarnagar. He was hospitalised shortly after being taken into custody, after suffering from fever.
On Wednesday, Priyanka, along with senior Congress leader Jyotiraditya Scindia, visited Azad. Following the meeting, Priyanka told reporters that political motives should not be attached to her visit.
"It is to be seen from the perspective that he is a youth and is struggling. He is raising his voice and saying to society to hear his pain. But this government is so arrogant that it wants to suppress the youth. The government doesn't want to hear the voice of youth," she said.
Later, Azad met reporters and confirmed that he has told Priyanka about his intent to fight against the Prime Minister.
"I am afraid that a weaker candidate should not contest against Prime Minister Narendra Modi, by defeating whom he easily walks into the Lok Sabha. I will not let the murderer of my Muslim, Dalit and OBC brothers to go to the Lok Sabha from Uttar Pradesh," Azad said.
Meanwhile, the Bharatiya Janata Party (BJP) is yet to confirm whether Modi would re-contest from the Varanasi seat. Speculations were rife that the Prime Minister could shift to Puri -- where the BJP is leading a high-octane campaign to wrest the state from the Biju Janata Dal (BJD).