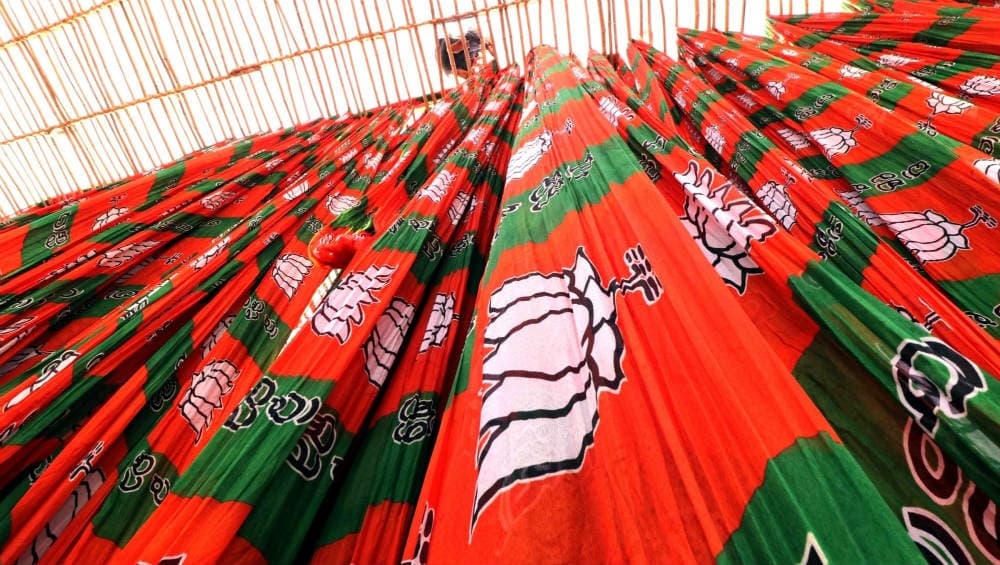 Mumbai, October 1: The Bharatiya Janata Party (BJP) on Tuesday released its first list of candidates for the Maharashtra assembly elections. The first list of candidates of the BJP includes names of 125 nominees. According to the list, BJP leader and Maharashtra Chief Minister Devendra Fadnavis will contest from Nagpur South West assembly constituency. BJP Maharashtra President Chandrakant Patil has been fielded from Kothrud assembly seat. Aaditya Thackeray Officially Announces His Candidature From Worli, Shiv Sena Hints He is Party's Chief Ministerial Candidate.
The BJP nominated Pankaja Munde from Parli assembly constituency. Radhakrishna Vikhe Patil who quit Congress and joined the BJP recently will contest from Shirdi. State Minister Girish Mahajan will contest from Jamner. The list comes a day after the BJP and its ally Shiv Sena announced that they will contest the October 21 assembly elections together. The BJP-Shiv Sena alliance also comprises the Republican Party of India-A, the Rashtriya Samaj Paksha, the Shiv Sangram Party and the Rayat Kranti Sanghatana. Maharashtra Assembly Elections 2019: Congress-NCP to Contest on 125 Seats Each.
The list is released at a time when the Shiv Sena is playing hardballs against the BJP over a seat-sharing deal. Shiv Sena is adamant on 50-50 formula under which both allies will contest 135 seats each, leaving the remaining 18 seats to the smaller allies. However, the BJP is of the view that seats shouldn't be divided equally between the two main partners.
BJP First List of Candidates For Maharashtra Assembly Elections 2019:
In the 2014 Maharashtra assembly elections, the BJP emerged as the single largest party winning 122 seats. The Shiv Sena, which snapped ties before polls, came second with 63 seats. The Congress and NCP bagged 42 and 41 seats respectively. Bahujan Vikash Aghadi and the PWP won three seats each. AIMIM candidates were elected from two constituencies. Bharipa Bahujan Mahasangh, CPI(M), Maharashtra Navnirman Sena, Rashtriya Samaj Paksha and Samajwadi Party won one seat each. Seven Independents were also elected.
The Election Commission announced the schedule of Maharashtra assembly elections on September 21. As per the schedule, the last date for filing nominations is October 4. Nominations will be scrutinised on October 5. Candidates can withdraw their nominations by October 7. Polling will be held on October 21, while the counting of votes will take place on October 24. The results will be declared on October 24.