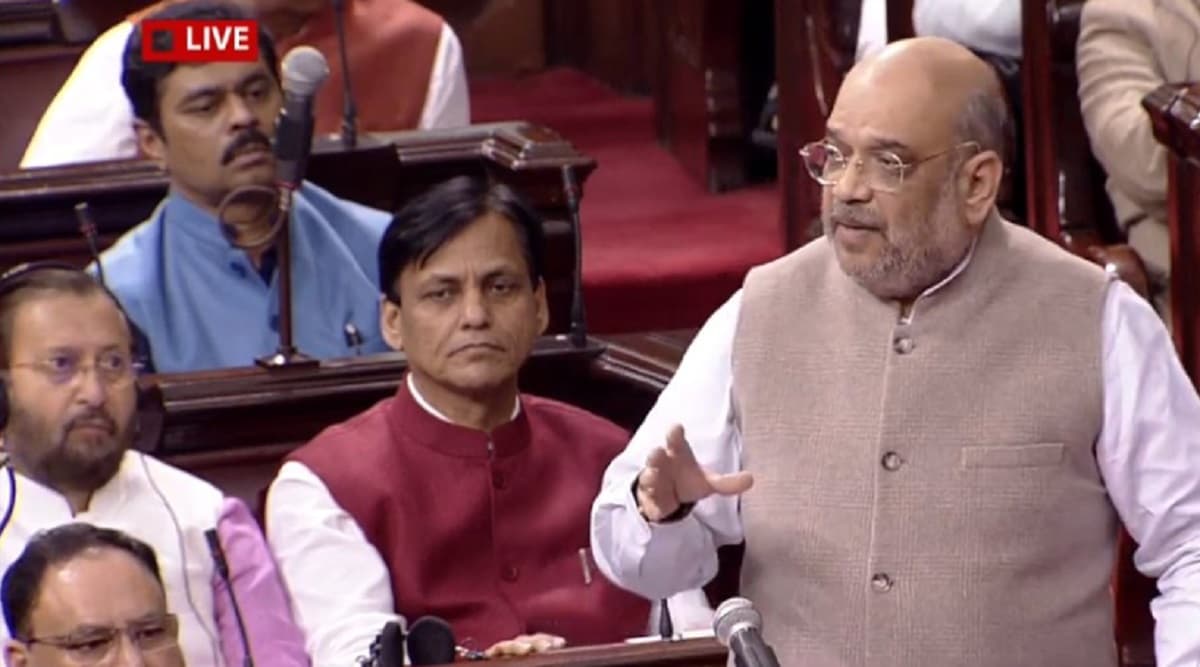 New Delhi, December 11: Union Home Minister Amit Shah, while tabling the contentious Citizenship Amendment Bill (CAB) 2019 in Rajya Sabha, attempted to allay concerns of Muslims. In his appeal to India's biggest minority community, Shah said there is "no reason for them to fear" over the proposed citizenship law. Live Updates of Citizenship Amendment Bill Debate in Rajya Sabha.
Warning Muslims against alleged elements acting as agent provocateurs, Shah said the government headed by Prime Minister Narendra Modi would never act in a manner to harass them. "I want to assure all minorities, particularly the Muslim community, that this Bill would not harm them in any way," he said.
"Muslims of India were always the citizens of India and will always remain the citizens. They cannot be stripped of their citizenship," he said, adding, "I want to appeal the community to not to heed advice of anyone who is attempting to stoke fear among them".
Update by ANI
Home Minister Amit Shah in Rajya Sabha: No Muslim in India needs to worry due to this Bill. Don't get scared if someone tries to scare you. This is Narendra Modi's Govt working according to constitution ,minorities will get full protection. #CitizenshipAmendmentBill https://t.co/6PYvZBEmwx pic.twitter.com/iNNwddZDaE

— ANI (@ANI) December 11, 2019
Shah's remarks comes two days after Congress' Lok Sabha leader Adhir Ranjan Chowdhury, while intervening in the debate over the proposed law, said the legislation is "only intended to target the Muslim community".
Hyderabad lawmaker Asaduddin Owaisi went on to allege a "nefarious plot", claiming that the CAB combined with the nationwide National Register of Citizenship (NRC) is an attempt to turn the Muslim community "stateless".
Notably, the CAB proposes to grant citizenship to non-Muslim refugees who entered India on or before December 31, 2014. The Bill chooses religion as a criterion for citizenship, as the beneficiary must be adhering to any of the following six religions: Hinduism, Sikhism, Buddhism, Jainism, Christianity and Zoroastrianism.