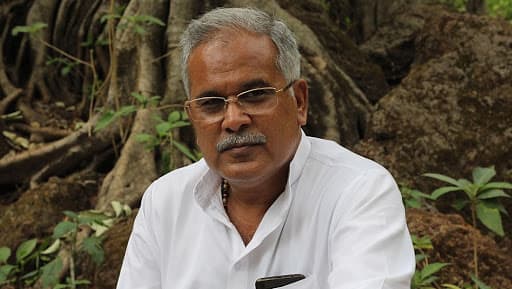 Raipur, December 16: Congress on Sunday declared Pradesh Congress Committee chief Bhupesh Baghel as Chief Minister for Chhattisgarh in Raipur. The decision was taken after the Congress Legislature Party (CLP) meeting that took place in the state capital. The oath taking ceremony will take place on Monday, while the party will meet the governor in the evening.
Baghel was one of the top contenders among the four chosen names – T S Singh Deo, Tamradhwaj Sahu, Bhupesh Baghel and Charan Das Mahant – by the party, which met the Congress president Rahul Gandhi and other senior leaders in New Delhi on Saturday. Who Will Become Chhattisgarh CM? Congress Likely to Announce Today.
Soon after the meeting, the party leaders said that they would be announcing the decision after the Congress Legislature Party (CLP) meeting in Raipur on Sunday. Senior leaders PL Punia and Mallikarjun Kharge reached to Raipur on Sunday and headed the meeting.
Celebrations are in order in Chhattisgarh as @Bhupesh_Baghel is appointed CM. We wish him the best as he forms a govt. of equality, transparency & integrity starting off with farm loan waiver for farmers as we promised. pic.twitter.com/7OqGcPi2eh

— Congress (@INCIndia) December 16, 2018
Earlier on Saturday, briefing the press conference, PL Punia had said that Congress is in no hurry and will take the decision after discussions. He had said, "A meeting will be held at 12 pm tomorrow. Then we will inform (Chief Minister candidate for Chhattisgarh). Governor has given us the time of 4:30 pm on December 17 for the oath ceremony. So what's the hurry?"
In the recently held elections, Congress ended Dr Raman Singh-led BJP's 15-year-rule by defeating it. BJP managed to win only 15 seats, while Congress attained 68 seats. BSP-JCC combined clinched seven seats.