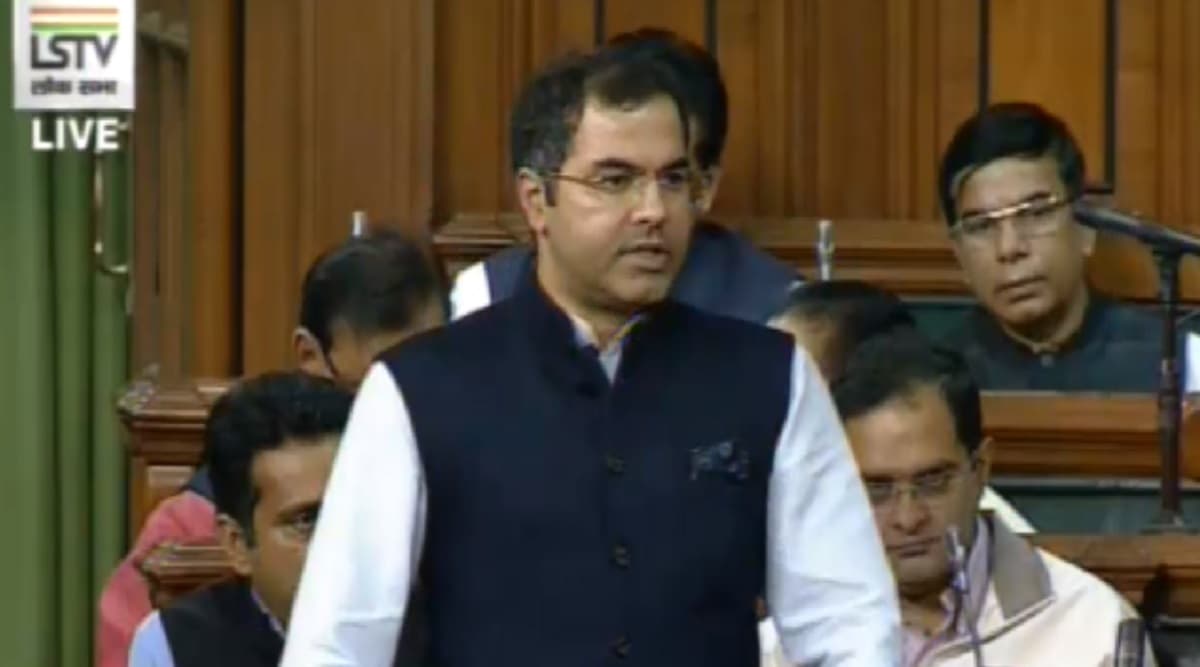 New Delhi, November 19: During the discussion over air pollution in Lok Sabha, Delhi BJP lawmaker Parvesh Sahib Singh Verma said the Aam Aadmi Party (AAP) government in the state should be held accountable. Verma, who represents the West Delhi seat in Parliament, accused Chief Minister Arvind Kejriwal of not adopting credible measure in the last five years to curb the release of pollutants in the air.
Taking a jibe at Kejriwal's health, Verma said the AAP chief was seen coughing alone before he came to power. But after his government was formed, entire Delhi is coughing due to the hazardous air quality. Kejriwal Calls BIS Report on Delhi Water as 'Politically Motivated'.
"What he has given to Delhi is that five years ago he was coughing alone, now entire Delhi is coughing. All that he has given to Delhi for free is, pollution," Verma told the Lower House.
Update by ANI:
Parvesh Sahib Singh Verma, BJP, in Lok Sabha: Aaj jo usne (Delhi CM) Dilli ko diya hai ki 5 saal pehle akela Delhi CM khaasta tha, aaj poori Dilli khaas rahi hai. All he has given to Delhi for free is, pollution. https://t.co/BQF9eiq1ZN

— ANI (@ANI) November 19, 2019
Delhi has been plagued under severe air pollution, with the air quality index (AQI) dipping to hazardous levels in the days following Diwali celebrations. In some parts of the national capital, the AQI had touched the 999-mark, signalling an air emergency in the region.
For most part of the last fortnight, the AQI has been hovering between 400-500-mark, fluctuating between "very poor" and "severe" category. Schools were closed on a couple of days this month as the air was considered to be critical if children were to be exposed to it for longer hours.
The Kejriwal government had introduced the odd-even car rationing policy between November 4 and 15 to cut down on PM2.5 pollutants release in the air. The move was decried by the BJP, which called it a mere "poll gimmick" ahead of the upcoming assembly elections in the state.
Although the Centre and state government shave drawn flak for the hazardous air quality over the past two weeks, the two regimes were involved in a different argument in the month of October. A Centre for Science and Environment (CSE) report last month said the release of PM2.5 pollutants in Delhi air has reduced by 25 per cent in 2019 as compared to 2016. Both - CM Kejriwal and Union Minister Nitin Gadkari - attributed the success to the state and central governments, respectively.