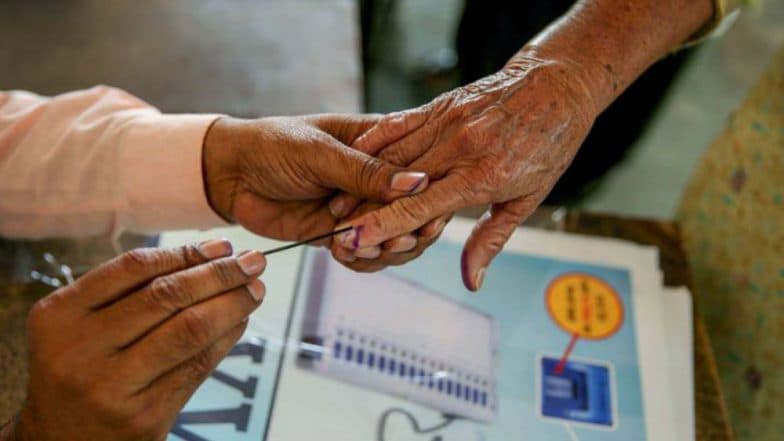 Srinagar, October 12:  A total of 1,065 candidates are in the fray for elections of Chairpersons for the Block Development Councils (BDCs) in Jammu and Kashmir. The data was revealed after the final withdrawal of nomination papers for the elections on Saturday. The office of the Election Authority J&K Panchayati Raj Act 1989 (Chief Electoral Officer) made the data public. Jammu & Kashmir BDC Elections 2019: Poonch Records Nomination of 61 Candidates, 31 Aspirants Pull Out of Race For Block Development Council.
After scrutiny and withdrawal, a total of 1092 nominations were considered eligible. The number of candidates elected unopposed as Chairpersons were 27.
Read the Tweet Below
Govt of J&K: According to data made available by office of Election Authority J&K Panchayati Raj Act 1989 (Chief Electoral Officer), a total 1092 nominations were found eligible after scrutiny & withdrawal, out of which 27 candidates were elected unopposed as Chairpersons. (2/3)

— ANI (@ANI) October 12, 2019
In total there are 26629 electors, of which 8313 are females and 18316 male, for all 316 blocks across the 22 districts of J&K. The ballot boxes would be used during the elections of the BDCs as election shall be held through secret ballot, reported ANI. Congress to Boycott Block Development Council (BDC) Elections 2019 to Protest Against Detention of Jammu and Kashmir Leaders.
A total of 31 candidates out of 92 withdrew their nominations for the upcoming Block Development Council (BDC) elections in Poonch. Rahul Yadav, District Election Officer, on Friday informed that a total of 61 candidates will contest the coming BDC elections.Yadav also appealed to candidates to follow the Model Code of Conduct in letter and spirit.