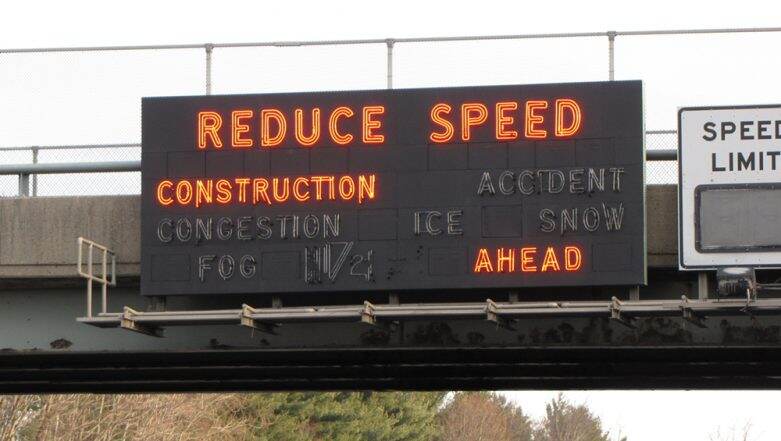 Mumbai, May 14: The results of Lok Sabha Elections 2019, which are scheduled to be declared on May 23, 2019, will be displayed on traffic signboards in Mumbai, according to reports. The Election Commission is working out a plan to enable the signboards across the streets of Mumbai flash round wise details of the elections. Lok Sabha Elections 2019 Results: Final Numbers Expected by May 24, Says Official.
The proposal for the same has been drafted by the Election Commission's officials in Maharashtra, reported the Times of India. The objective of the exercise is to keep the commuters on the road updated with the poll results, who otherwise may not have access to mobile phones, laptops or other means. Lok Sabha Elections Results 2019 Predictions by Satta Bazar: NDA May Win 185-220 Seats, UPA 160-180, Says Matka.
The daily reports that chief electoral officer, Maharashtra, Ashwani Kumar called a meeting with the top officials and discussed the plan as well as the practicalities involved. He instructed the officials to make the necessary arrangements. Lok Sabha Election Results 2019: EC to Hold Meeting to Review Preparations For Counting of Votes Today.
According to reports, the Commission also took into account the difficulties and obstacles involved in implementing the plan to display the Election results on the traffic signboards. The signboards will be linked directly to the Mantralaya, Maharashtra assembly.
The electronic display boards will display the results to keep Mumbaikars up to date with the election outcome. The plan is to make the results people friendly and easier for the citizens to track.
However, the officials told TOI they are aware results this time may get delayed because of the counting of the VVPATs. The VVPATs slips will have to be counted in at least five booths in every assembly segment. The results for the seven-phase Lok Sabha Elections 2019, conducted from April 11 to May 19, is scheduled to be out on May 23.