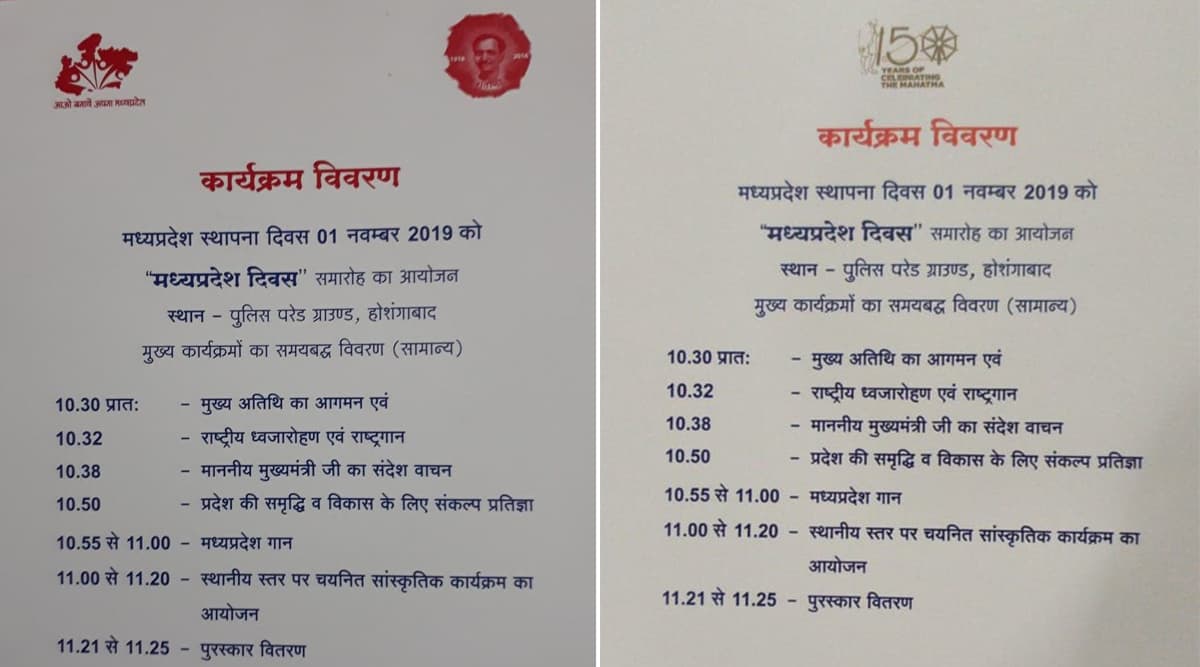 Bhopal, November 1: In what could trigger a political row, the Madhya Pradesh government recalled invitation cards featuring Deen Dayal Upadhyay's picture to people for the celebration of the state formation day. The state government took back already distributed invitation cards from guests and gave them new ones. The newly-designed invitation cards don't have an image of Deen Dayal Upadhyay printed on it. Kamal Nath Government Plans to Distribute Eggs at Anganwadis in Madhya Pradesh, BJP Calls Move 'Interference in Religious Beliefs'.
The already-distributed invitation cards were withdrawn after the Congress party objected to Upadhyay's picture on it, news agency ANI reported. Born in 1916 in Mathura, Upadhyay was an ideologue of Rashtriya Swayamsevak Sangh and co-founder of Bharatiya Jana Sangh, the forerunner of Bharatiya Janata Party (BJP). After coming to power in the state in 2018, the Congress government, led by Chief Minister Kamal Nath, has changed a few traditions and decision taken during the BJP regime. Madhya Pradesh Formation Day 2019, WhatsApp Wishes, Facebook Photos, SMS & Quotes to Share on The Day.
Recently, the BJP objected to the Madhya Pradesh government's plan to distribute eggs at anganwadis. "We will oppose this. I think there should not be interference in the religious beliefs of the people," BJP's General Secretary Kailash Vijayvargiya said.