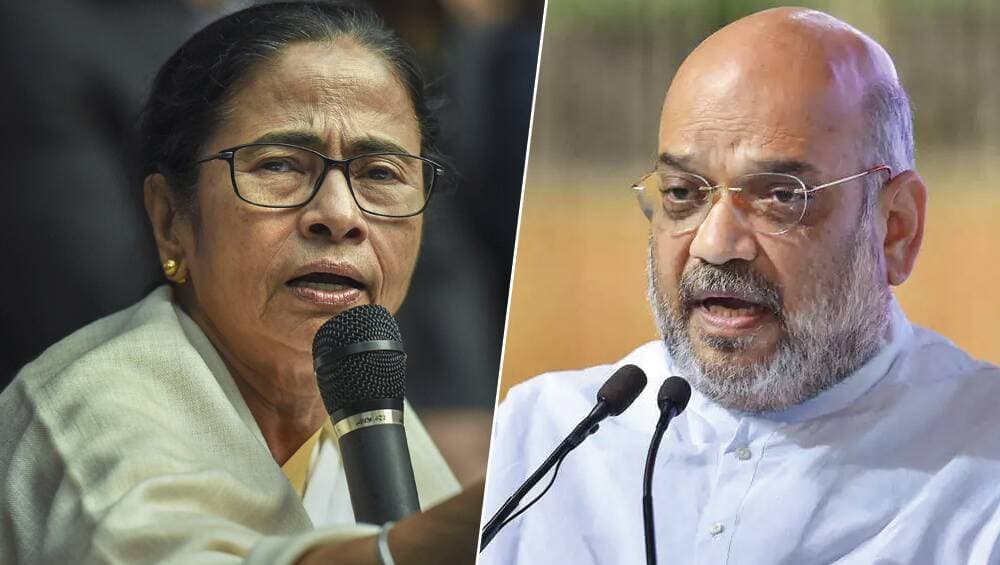 New Delhi, November 20: Shortly after Union Home Minister Amit Shah told the Parliament that the Centre is planning a pan-India implementation of the National Register of Citizens (NRC), West Bengal Chief Minister Mamata Banerjee said the drive would not be implemented in her state. The Trinamool Congress leader, while speaking to reporters, said the state government will not allow the execution of NRC in Bengal. NRC Will Be Implemented Across Country, No Exclusion on Basis of Religion, Says Amit Shah.
According to Mamata, the NRC is aimed at dividing the people of Bengal on "communal lines". As long as the TMC is in power in the state, attempts to implement the citizenship drive will be thwarted, the Chief Minister claimed.
Shah, while addressing the Parliament earlier today, said the NRC would be implemented in all states of India. The drive is not aimed at targeting any religious community but to only identify the legal citizens of India, he said, addressing the concerns of the Opposition benches.
"The process of National Register of Citizens (NRC) will be carried out across the country. No one, irrespective of religion should be worried, it is just a process to get everyone under the NRC," Shah told the lawmakers in Rajya Sabha.
"NRC has no such provision which says that no other religion will be taken under NRC. All citizens of India irrespective of religion will figure in the NRC list. The NRC is different from Citizenship Amendment Bill," he added.
The northeastern province of Assam is the first state in India where the NRC has been implemented. As per the final list published on August 31, a total 19.2 lakh people were rendered stateless. Those excluded have been given 120 days to file an appeal before the Foreigners' Tribunal.
"People whose name has not figured in the draft list have the right to go to the Tribunal. Tribunals will be constituted across Assam.If any person doesn't have the money to approach Tribunal, then Assam govt to bear the cost to hire a lawyer," Shah said.