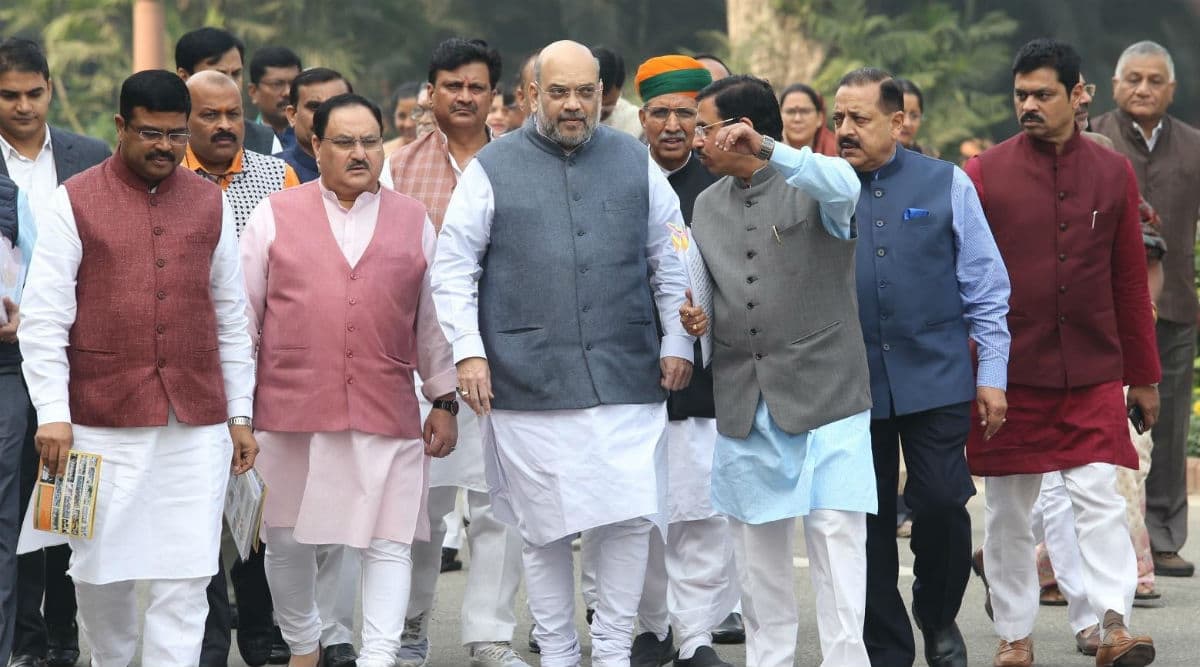 New Delhi, November 20: Union Home Minister Amit Shah on Wednesday said that the exercise of preparing National Register of Citizens (NRC) will be carried out across the country. Speaking in Rajya Sabha, Amit Shah assured that no person will be left out of the NRC on religious background. He also asserted that the NRC is different from the Citizenship (Amendment) Bill, 2019, which the government intends to pass in the ongoing winter session of Parliament. Yogi Adityanath Bats For NRC in Uttar Pradesh, Says 'Can be Implemented in Phases if Need Arises'.
"The process of National Register of Citizens will be carried out across the country. No one, irrespective of religion should be worried. It is just a process to get everyone under the NRC," Shah told Parliament. The Home Minister added that the NRC has no provision that excludes certain religions. He further pitched for the Citizenship (Amendment) Bill (CAB), 2019, which makes it easier for the non-Muslim immigrants from Pakistan, Bangladesh and Afghanistan to become citizens of India. Amit Shah on Jammu And Kashmir in Rajya Sabha: Situation Normal in Valley, Decision on Mobile Internet Services Will Be Taken by Local Admin.
"Hindu, Buddhist, Sikh, Jain, Christian, Parsi refugees should get citizenship, that is why Citizenship Amendment Bill is needed so that these refugees who are being discriminated on basis of religion in Pakistan, Bangladesh or Afghanistan, get Indian citizenship," Shah said. Ever since NRC's implementation in Assam, there has been a growing demand for its nationwide implementation. Shah had raised the pitch for this during his election rallies.
"We would bring the Citizenship (Amendment) Bill, so that all the refugees get citizenship, and then we will bring the NRC to throw out each and every infiltrator," Shah had said in April. In Haryana, Chief Minister Manohar Lal Khattar and BJP Delhi chief Manoj Tiwari too sought the NRC. Uttar Pradesh Chief Minister Yogi Adityanath also said that he will implement the NRC in the state if the need arises.
In August this year, the Assam government released the final NRC list in the state, leaving out over 19 lakh people. The massive drive was carried out with an aim to drive out illegal settlers from Assam.