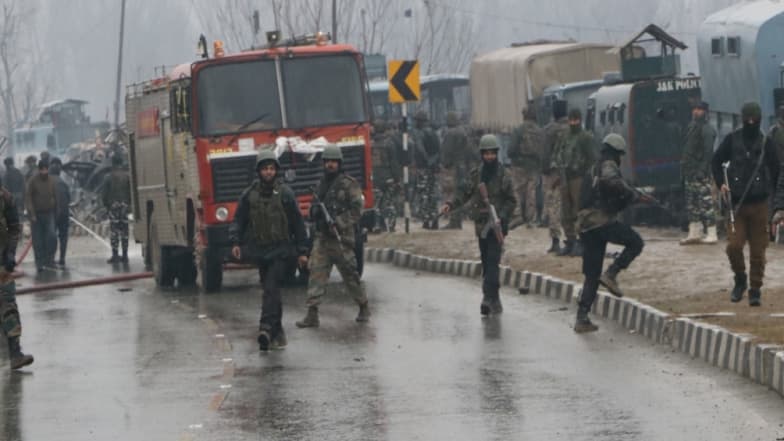 New Delhi, February 22: A week after the Pulwama terror attack on Indian CRPF men and the escalating diplomatic and trade tensions between India and Pakistan, the import of goods has  stopped from the Attari-Wagah border. This decision comes a day after Union Transport Minister Nitin Gadkari said that India is planning to stop the supply of water to Pakistan from the three eastern rivers --the Beas, Ravi and Sutlej. Pulwama Attack Backlash: India to Block Its Share of Water Flowing to Pakistan, Will Divert it to Jammu And Kashmir & Punjab, Says Nitin Gadkari.
A trader named Rajdeep Uppal expressed his thoughts on the ban on import of goods from Attari-Wagah border. The trader said that all the trade organisations support the government's decision. However, the trader also expressed surprise that the land trade routes in Kashmir were still open which makes the ban ineffective. Pulwama Terror Attack: India Strips Pakistan Of MFN Status, to Intensify Diplomatic Efforts to Corner Islamabad.
See the Pictures in the Tweet Below:
Punjab: Import of goods has stopped from Attari-Wagah border following #Pulwama terrorist attack. A trader Rajdeep Uppal says, 'all trade orgs support the govt's decision. We are surprised to know that land trade routes in Kashmir are still open, making the ban ineffective." pic.twitter.com/R4iJzi4JBl

— ANI (@ANI) February 22, 2019
The ban on import of goods on the Wagah-Attari border follows the withdrawal of Most Favoured Nation (MFN) tag. Among the first steps that the government of India took following the Pulwama terror attack was to withdraw the status of Most Favoured Nation (MFN) status to Pakistan. India also hiked basic customs duty on all goods imported from Pakistan to 200 per cent in the wake of Pulwama terror attack."The decision comes into force with immediate effect," Finance Minister Arun Jaitley said on Saturday, talking to reporters.