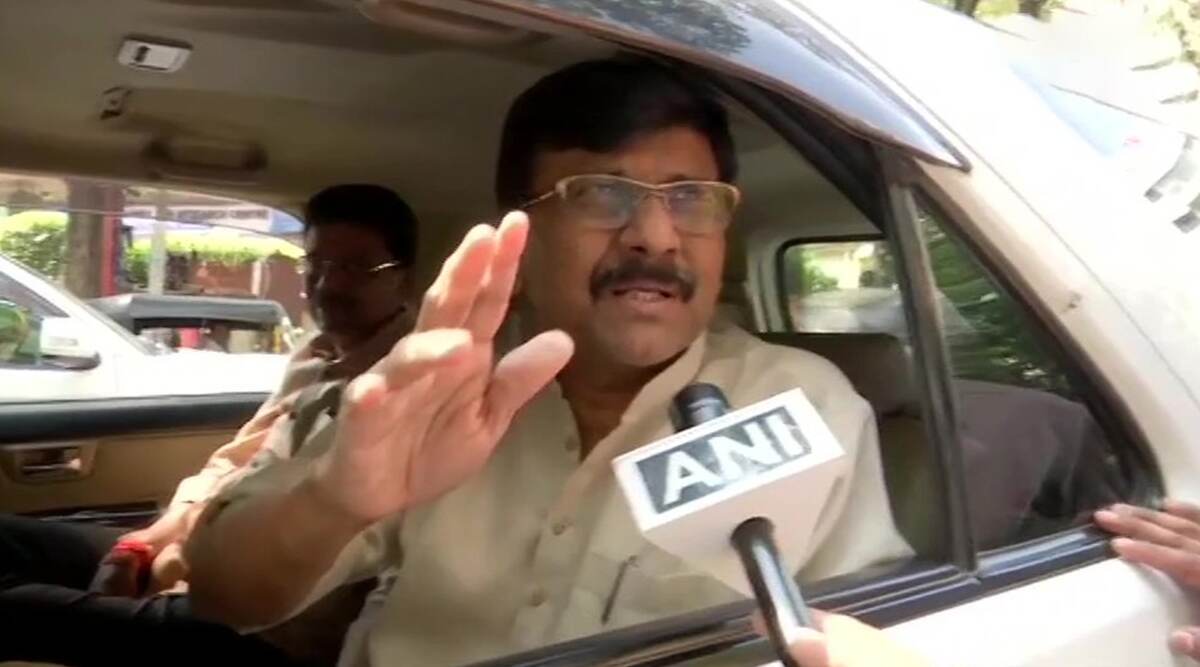 New Delhi, November 20: Shiv Sena MP Sanjay Raut on Wednesday wrote to Rajya Sabha Chairman M Venkaiah Naidu, expressing unhappiness over allotment of seats on the opposition side for his party's lawmakers. In his letter, Sanjay Raut said that the Shiv Sena never made a formal announcement from its withdrawal from the ruling National Democratic Alliance. Therefore, Shiv Sena MPs must get back their seats on the first three rows, he said. Sharad Pawar Hands Over Letter to PM Narendra Modi, Seeks Financial Relief For Maharashtra's Distress Farmers.
"I am astonished to know that my seating position in Rajya Sabha chamber is changed from third to the fifth row. I think that this decision was taken by someone deliberately to hurt the sentiments of Shiv Sena Party and to suppress our voice," Raut said in a heavily worded letter to Venkaiah Naidu. The Shiv Sena leader said that he fails to understand the reason behind "this unwarranted step of re-allocation of seats since there is no formal announcement about the removal from NDA". Maharashtra Government Formation Will Be Completed in Next 6 Days, Says Sanjay Raut.
"I may remind you that even when NDA was in Opposition, I was allotted a 3rd row seat in the House in view of my seniority in Rajya Sabha, but now, what I feel, it is clearly shows that my seat has been allotted in the 5th row intentionally to humiliate me and my party's status in the House (sic)," Raut added. Parliamentary Affairs Minister Pralhad Joshi last week said that Shiv Sena MPs have been allotted seats on the opposition side in both houses of Parliament.
"Shiv Sena's minister has resigned from the NDA government they are not attending today's NDA meeting and working out an alliance with the Congress and the NCP. So it is natural that they will be allotted seats on the opposition side in both houses," Joshi told reporters after an all-party meeting ahead of the winter session of Parliament.
This came after Arvind Sawant, the lone Shiv Sena minister in the Union council of ministers, submitted his resignation as part of a condition reportedly put forward by the Nationalist Congress Party and the Congress to form government in Maharashtra. The decades-old alliance between the Shiv Sena and BJP turned sour after the former pressed for the demand of sharing the chief ministerial post in Maharashtra.