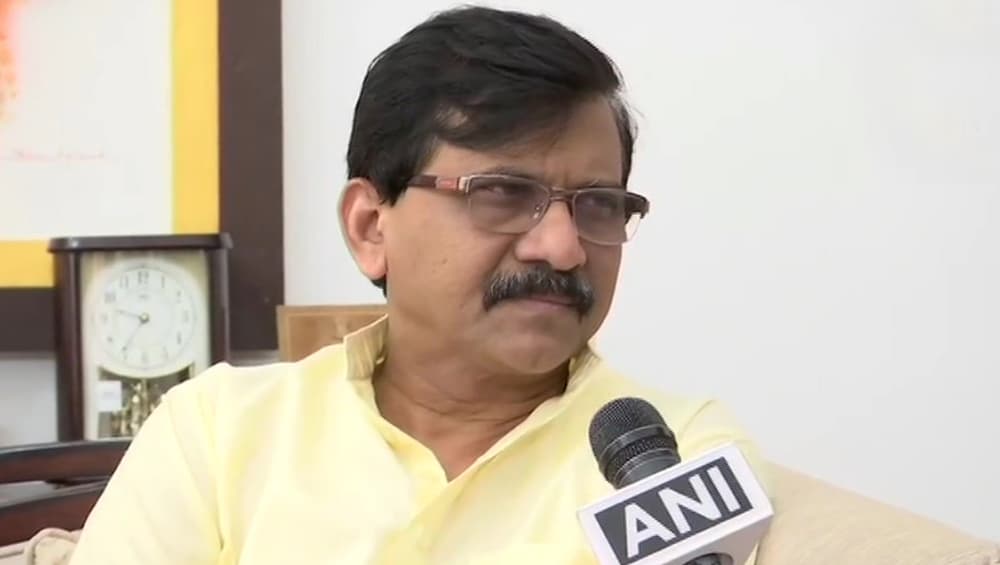 Mumbai, November 20: Shiv Sena Member of Parliament and spokesperson Sanjay Raut has said that the process to form Maharashtra government will be completed in the next 5 -6 days, thus bringing an end to the deadlock in the state. According to an ANI update, Raut said, "A popular and strong government will be formed in Maharashtra before December.  The process is going on."
He further said, "All the obstructions which were there in last 10-15 days, regarding the formation of government in Maharashtra, are not there anymore. You will get to know by 12 pm tomorrow that all the obstructions are gone. The picture will be clear by tomorrow afternoon."
Speaking to the media on Tuesday, he said, "One needs to be born 100 times to understand what Sharad Pawar truly means when he says something," he said, speaking to the media on Tuesday. He further highlighted that all was well between the Sena and the Congress-NCP and that a stable government led by the Sena would soon be formed in Maharashtra soon. Maharashtra Deadlock: Sharad Pawar-Sonia Gandhi Meeting Ends, Congress, NCP Say More Time Needed to Finalise Decision.
Check ANI tweet:
Sanjay Raut, Shiv Sena: The process to form the government will complete in next 5-6 days and a popular & strong government will be formed in Maharashtra before December. The process is going on. pic.twitter.com/cyQKTL85Fm

— ANI (@ANI) November 20, 2019
On the other hand, NCP Chief Sharad Pawar will meet Narendra Modi today to discuss on the farmer issues in Maharashtra. A meeting scheduled to take place on Tuesday between Congress and NCP leaders was postponed until today due to Indira Gandhi birth anniversary celebrations taking place across the nation. Sharad Pawar to Meet PM Narendra Modi Over Farmers' Issues Amid Government Impasse in Maharashtra.
It will be a crucial meeting of leaders of the Congress and the Nationalist Congress Party (NCP) to discuss government formation in Maharashtra with the Shiv Sena. The meeting which will be held at Sharad Pawar's residence today and will be attended by Congress leaders Ahmed Patel, Ashok Chavan, Prithwiraj Chavan and Balasaheb Thorat. From NCP's side, Ajit Pawar, Praful Patel, Sunil Tatkare, Chhagan Bhujbal and Jayant Patil will be present.
It is almost a month since the election results were declared in Maharashtra and no government has been formed in the state. The current situation is such that Shiv Sena, Congress and NCP are in talks to form an alternative government in the state to end President's rule in the state.