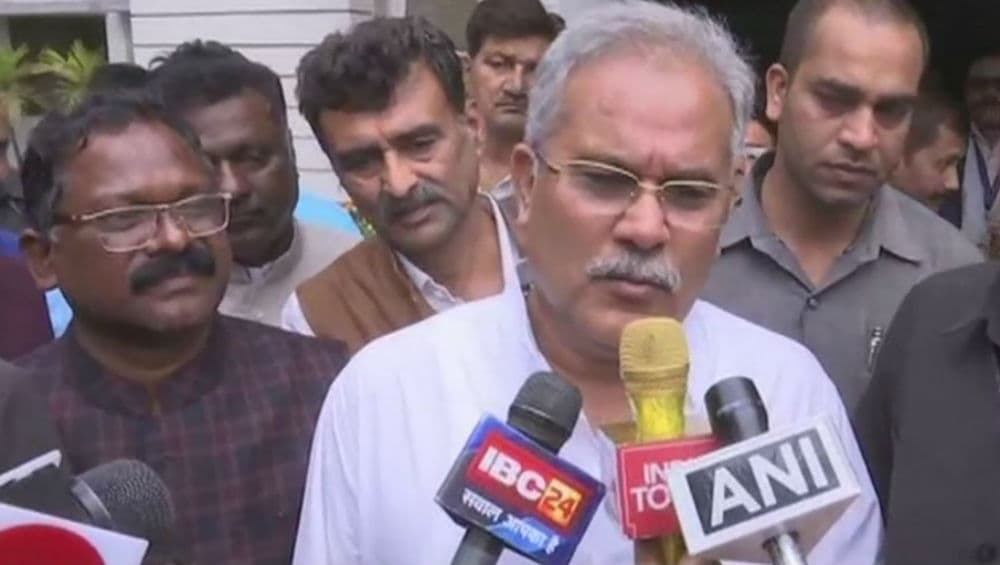 New Delhi, November 4: The Supreme Court of India on Monday heard the plea filed by senior Indian Police Service (IPS) officer Mukesh Gupta, who has accused the Bhupesh Baghel-led Congress government in Chhattisgarh of ordering the "tapping" of his phone. Apart from Gupta, the call intercepts of his family members were also recorded, the plea alleged. WhatsApp Snoopgate: BJP Rubbishes Congress' Claim of Snooping on Priyanka Gandhi's Phone.
Taking cognisance of the prima facie evidence attached by the petitioner, apex court slammed the Chhattisgarh government, saying that the ruling regime cannot put officials under surveillance. The bench headed by Justices Arun Mishra and Indira Banerjee asked the state to explain the breach and find out who ordered it.
"What is the need to do like this? No privacy is left for anybody. What is happening in this country," the bench said, further directing the state counsel to submit a detailed affidavit on the matter.
The plea on behalf of IPS Gupta was filed by advocate Advocate Pulkit Tare. The officer in his plea has accused Chief Minister Bhupesh Baghel of hounding him and his family for the probe he had undertaken in the "Nagrik Aapurti Nigam scam" and the "Alok Agrawal case".
Gupta, who was Director-General of the state's Economic Offences Wing (EOW) and Anti-Corruption Bureau (ACB),  was transferred as Director General, Police Headquarters, "without any work charge", after the 2018 assembly elections.
The top court, while instructing the state government to act on his plea, has also restrained the IPS officer from "politicising" the matter through statements against CM Baghel.