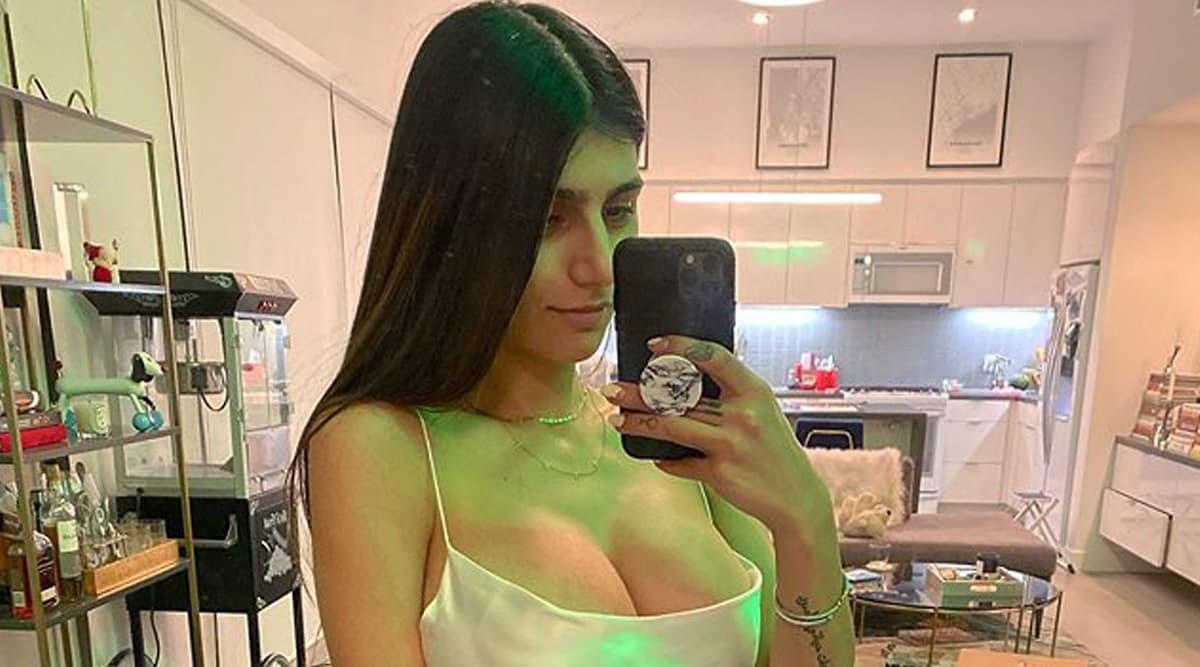 Mia Khalifa's Instagram is like a treat! The TV presenter and ex-pornstar knows how to handle her Instagram like a pro. The sexy beauty who just reached 18 million followers on Instagram shared a picture of herself in a tight white slip dress sending social media into a frenzy. If you were tired with humpday blues, make your day better with this super sexy picture of the ex-XXX star and Pornhub queen, Mia Khalifa. She is flaunting a huge cleavage in the dress the neckline of which has a droopy detail. The white dress that seems to be made out of satin material looks super sexy and does complete justice to Khalifa's figure. Mia Khalifa seems to be in love with the dress that accentuates her curves as she writes in her caption, "If anyone is wondering (no one), I will be living in @markarian_nyc's white dresses until the day I walk down the aisle".
We are totally in love with the picture and so are her other followers who have raided her comments section with lovely compliments. The picture has received millions of love reacts already! Just a few weeks ago, Mia Khalifa was on a spree of sharing her super hot beach picture after she announced the release of her exotic calendar for the coming year, 2020. The calendar features some sizzling photos of Pornhub Queen and webcam model, Mia Khalifa and we LEGIT can't keep calm! You can pre-order the calendar for yourself and the best part is that international shipping is available as well! She also said that the 2020 Mia Khalifa calendar would also include some never-released photos of her.
After that, she shared this casual mirror selfie of her's in the tight white dress that is grabbing headlines. You have to check out the pictures for yourself to believe:
View this post on Instagram
Mia Khalifa did not have one of the best starts of the year because of her breast injury that she had to experience after she got hit by a hockey puck at the Capitals/Lightning playoff game. The high-speed puck burst her left breast, leaving her with deflated boobs. The injury caused her to undergo a series of surgeries to recover. Khalifa shared her breast surgery video online with her fans and kept us updated about how beau Robert Sandberg was beside her like a rock.