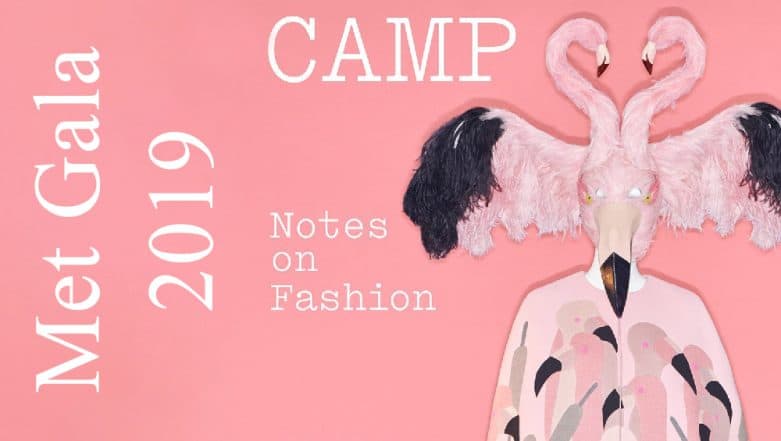 Met Gala 2019 will be held on 6 May, 2019. With less than a week left for Met Gala celebration, the excitement level is soaring high for all the fashion lovers around the world. For people who don't know what Met Gala is- it is the biggest event on the fashion fundraising calendar held at New York's Metropolitan Museum of Art. Its history dates back in 1948 when the first event was held to encourage donations from New York's high society. The event was founded by publicist Eleanor Lambert and today after so many Met Gala events, it has evolved to an event of famous faces from the realms of fashion, film, music and art coming together to raise money for the Met's Costume Institute. Priyanka Chopra on Hosting Met Gala Benefit 2019 with Nick Jonas: It's an Honour. 
Met Gala Theme 2019
We have seen past themes from Heavenly Bodies: Fashion and the Catholic Imagination, to Manus x Machina, Punk: Chaos to Couture and China: Through the Looking Glass. However, this year The Metropolitan Museum of Art recently announced its new inspiration for the Costume Institute for 2019: 'Camp: Notes on Fashion'. On Instagram, they announced the theme with a caption: "The countdown begins! One month until the opening of "Camp: Notes on Fashion"! Camp "is not a natural mode of sensibility, if there be any such. Indeed the essence of Camp is its love of the unnatural: of artifice and exaggeration." -Susan Sontag, "Notes on "Camp,'" 1964"
What is Camp: Notes on Fashion?
The theme of the fashion extravaganza is inspired by Susan Sontag's 1964 essay 'Notes on 'Camp', which is widely credited to have introduced the notion of 'Camp' to the mainstream. "Camp really means the unique ability of combining high art and pop culture; it is not kitsch. The Met exhibition will give contemporary significance to Sontag's perspective," Alessandro Michelle, creative director of Gucci, told NYT. According to Sontag, camp is "a love of the unnatural: of artifice and exaggeration."
Camp: Notes on Fashion- EXPLAINED
While Amal Clooney, Rihanna and Donatella Versace were the co-chairs at last year's gala, 2019 will see Lady Gaga, Harry Styles and Serena Williams as the co-chair for 2019 of the mega fashion event. Anna Wintour, the editor of Vogue and artistic director of Conde Nast, has co-chaired the gala every year since 1995.