Is Nia Sharma the hottest actress on Indian television? A BIG YES is what you will get to hear from her die-hard fans. Living up to her tag of 'hot and wild,' the 27-year-old attended Talent Track Awards 2019 in a skimpy outfit. Mind you, the event was held in Mumbai on February 8th, the coldest day in the maximum city ever! As everyone was busy complaining about Mumbai winter, Nia Sharma debuted another hot and super sexy look of hers. Dressed up in an all-black ensemble, the Ishq Mein Marjawan actress flaunted her thunder thighs in shorts and knee-high boots. Kriti Sanon Wears Sunaina Khera Lehenga-Choli With an Overcoat, It Is Perfect for a Chilly Evening (See Pics).
Sharing a few pics of her OOTN on Instagram, Nia had a perfect caption for it. The bold star writes, "A for Audacity, B for Blending brush, C for Clothes, D for Dramaaaaa." She gave a big shoutout to Aᴊᴀʏ Pᴀᴛɪʟ, the photographer behind the lens. Nia also shared a pic that shows her with a trophy, which she won in the Best Actress category at Talent Track Awards 2019. Nia was adjudged for her portrayal of Aliyah Mukerjee in Twisted, an erotic thriller web series. An elated Nia writes, "#Twisted stays on!! Thank you #talentrackawards2019 for acknowledging ❤️ me in the #bestactress category !!" Hina Khan, Mouni Roy, Nia Sharma: Then and Now Pictures of Television Actresses Will Leave You Shocked!
Nia Sharma Flaunting Her Thunder Thighs In This Hot Outfit!
Proud Moment For Nia Sharma
Coming back to Nia Sharma's look of the night, which caught everyone's attention. The young star who loves wearing her heart on her sleeves opted to go for an all-black ensemble. While the colour was a classic and safe choice (you can't go wrong with black), Nia spiced it up with her choice of shoes and make up – those rhinestone eyes makeup get a big thumbs up on our beauty meter.
Check out all photos of Nia Sharma rocking this hot and sexy all-black avatar at the Talent Track Awards 2019. Especially, those knee-high velvet boots are swell!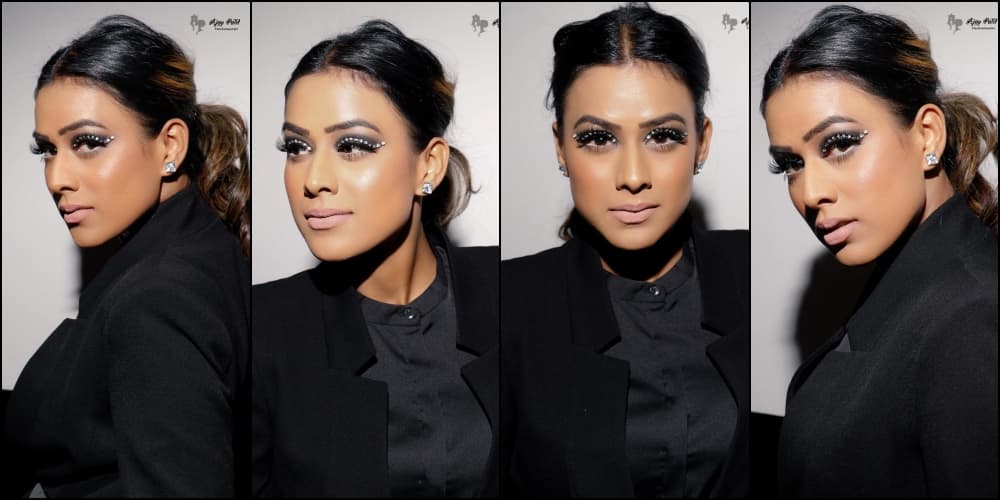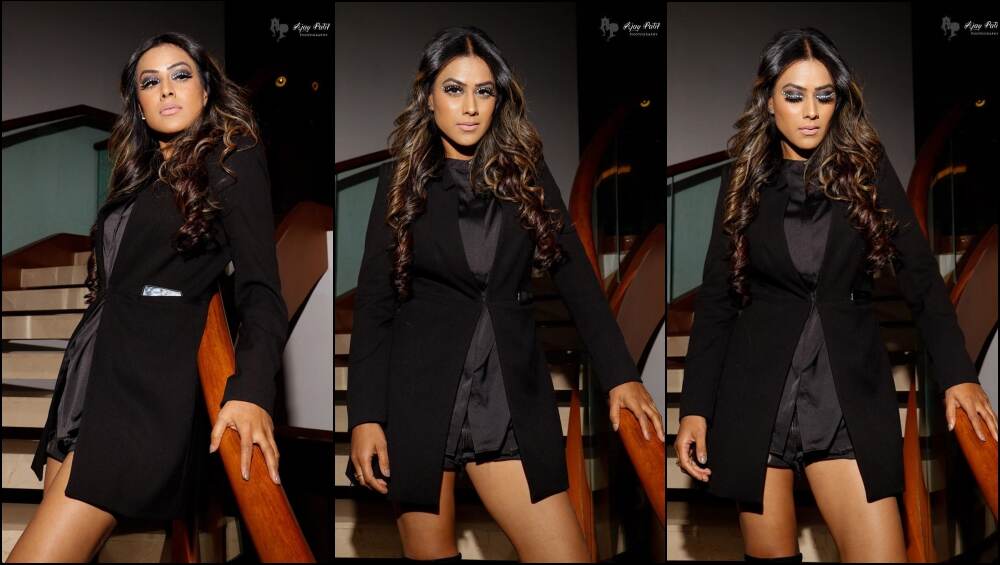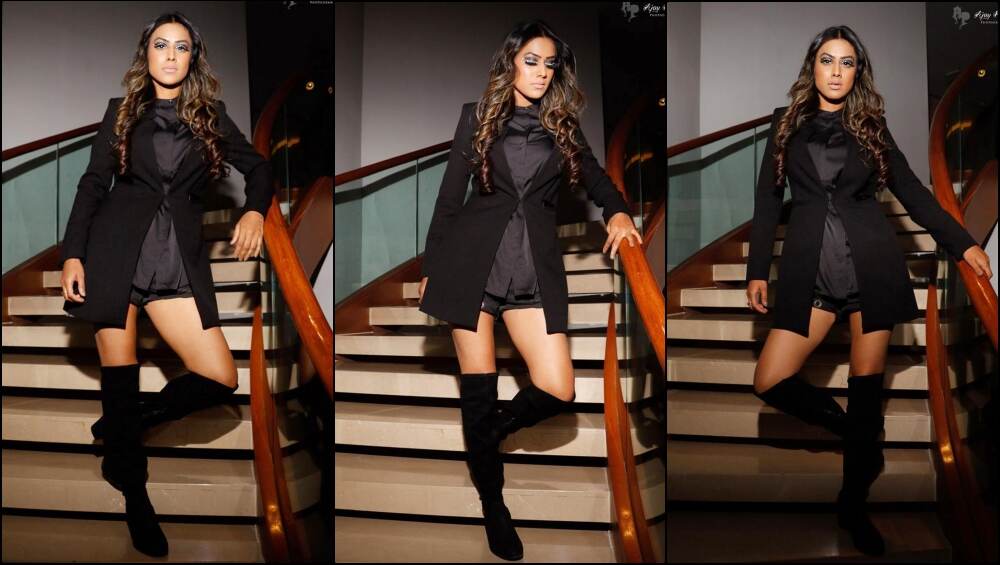 Apart from Nia Sharma, the other attendees of the star-studded Talent Track Awards 2019 were Krystle D'souza, Surbhi Jyoti, Param Singh, Kamal Kahlon and many others. Nia had a fun night dancing away with her besties from the industry.