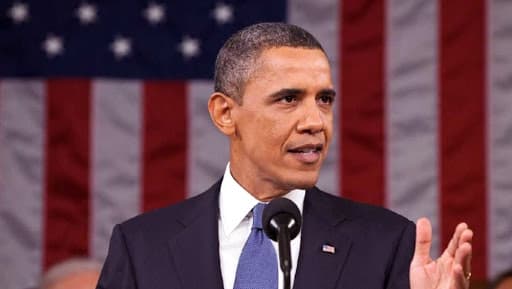 Barack Obama - the 44th President of the United States of America - turns 58 years today and the world is celebrating the birthday of the first African-American person who changed the way people see the USA. A member of the Democratic Party, was not only a liberal person, but was innovative too in devising the American polices to empower the deprived sections of the great nation.
Born on August 4, 1961, Barack Hussein Obama II graduated from Columbia University in 1983 and enrolled in Harvard Law School later in 1988. He is the first black president of the Harvard Law Review and later went to teach constitutional law at the University of Chicago Law School from 1992 to 2004. Che Guevara Quotes: Remembering the Marxist Revolutionary Guerrilla Leader on His 91st Birth Anniversary
Obama with his perseverance and well connected thought-provoking speeches, he was elected to the Senate in 2004. He is one of those who secured a landslide victory in 2008 US Presidential elections, beating Hillary Clinton and was named the 2009 Nobel Peace Prize laureate.
Among the key landmark bills, which turned to become laws, Obama during his tenure as President in his tenure (January 20, 2009 – January 20, 2017) signed - Patient Protection and Affordable Care Act, Dodd-Frank Wall Street Reform and Consumer Protection Act, the Don't Ask, Don't Tell Repeal Act of 2010, The American Recovery and Reinvestment Act of 2009 and Tax Relief, Unemployment Insurance Reauthorization, and Job Creation Act of 2010.
The former US President is not only loved in his own county, but is respected globally for his foreign policies and liberal approach towards Islam. He promoted inclusiveness for LGBT Americans, advocated for climate change and was applauded for normalising US relations with Cuba. But, he is remembered most for his foreign policy in Afghanistan, where the USA invaded the bunkers and destroyed terrorist group Al-Qaeda.
Here are Some Interesting Quotes of US Favourite President:
Quote Reads: "My fellow Americans, we are and always will be a nation of immigrants. We were strangers once, too."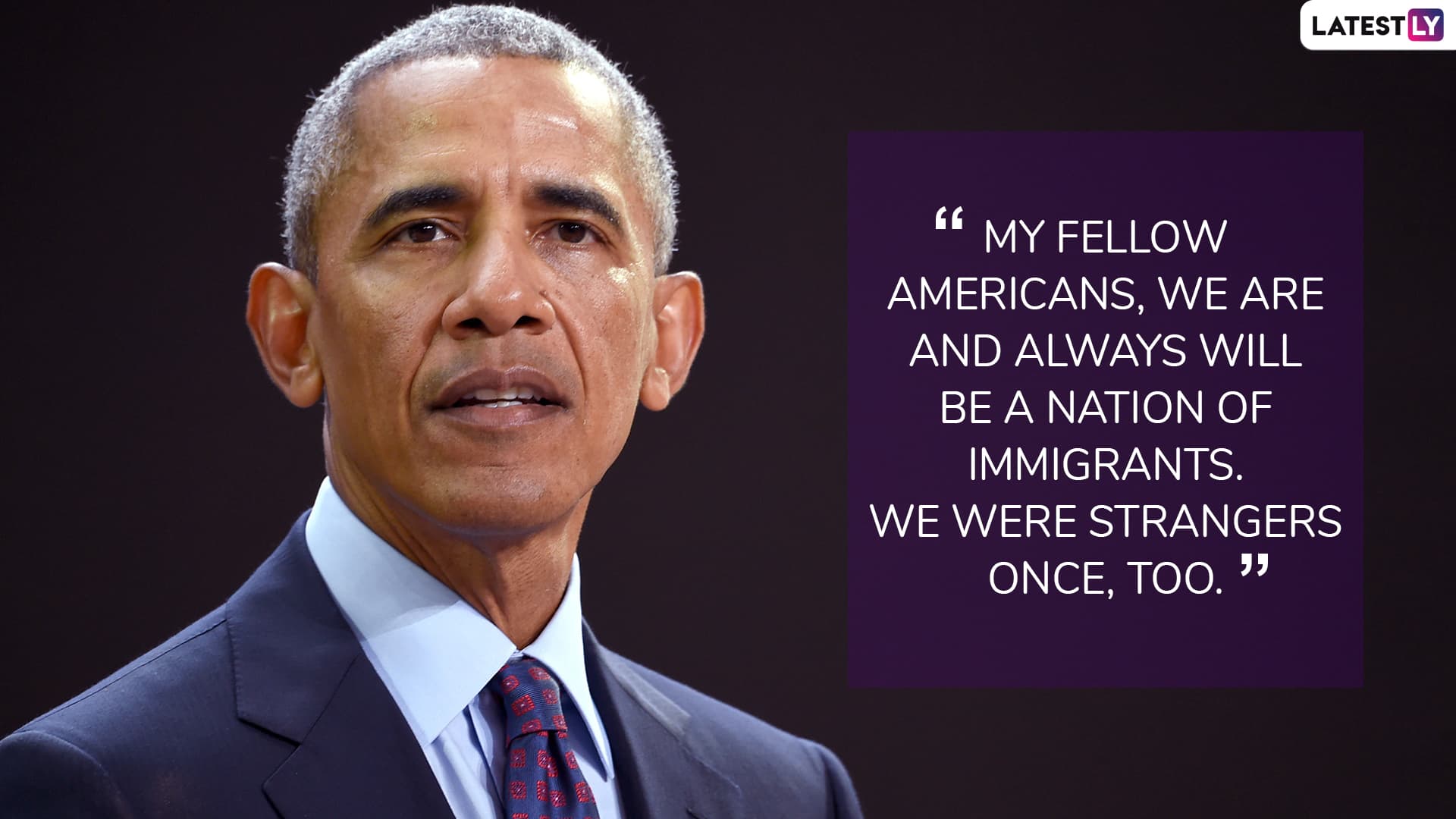 Quote Reads: "If you're walking down the right path and you're willing to keep walking, eventually you'll make progress."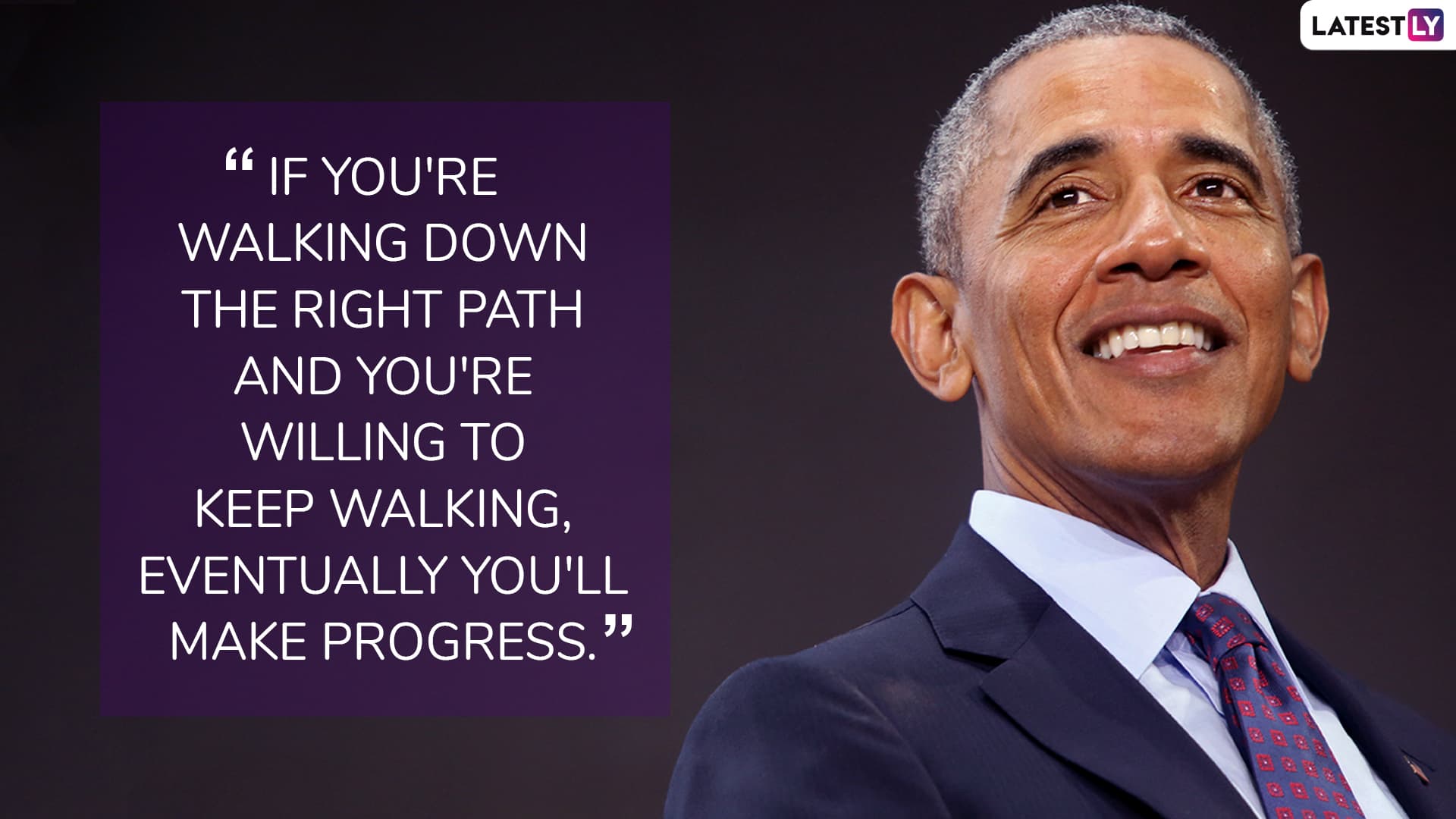 Quote Reads: "Change will not come if we wait for some other person or some other time. We are the ones we've been waiting for. We are the change that we seek."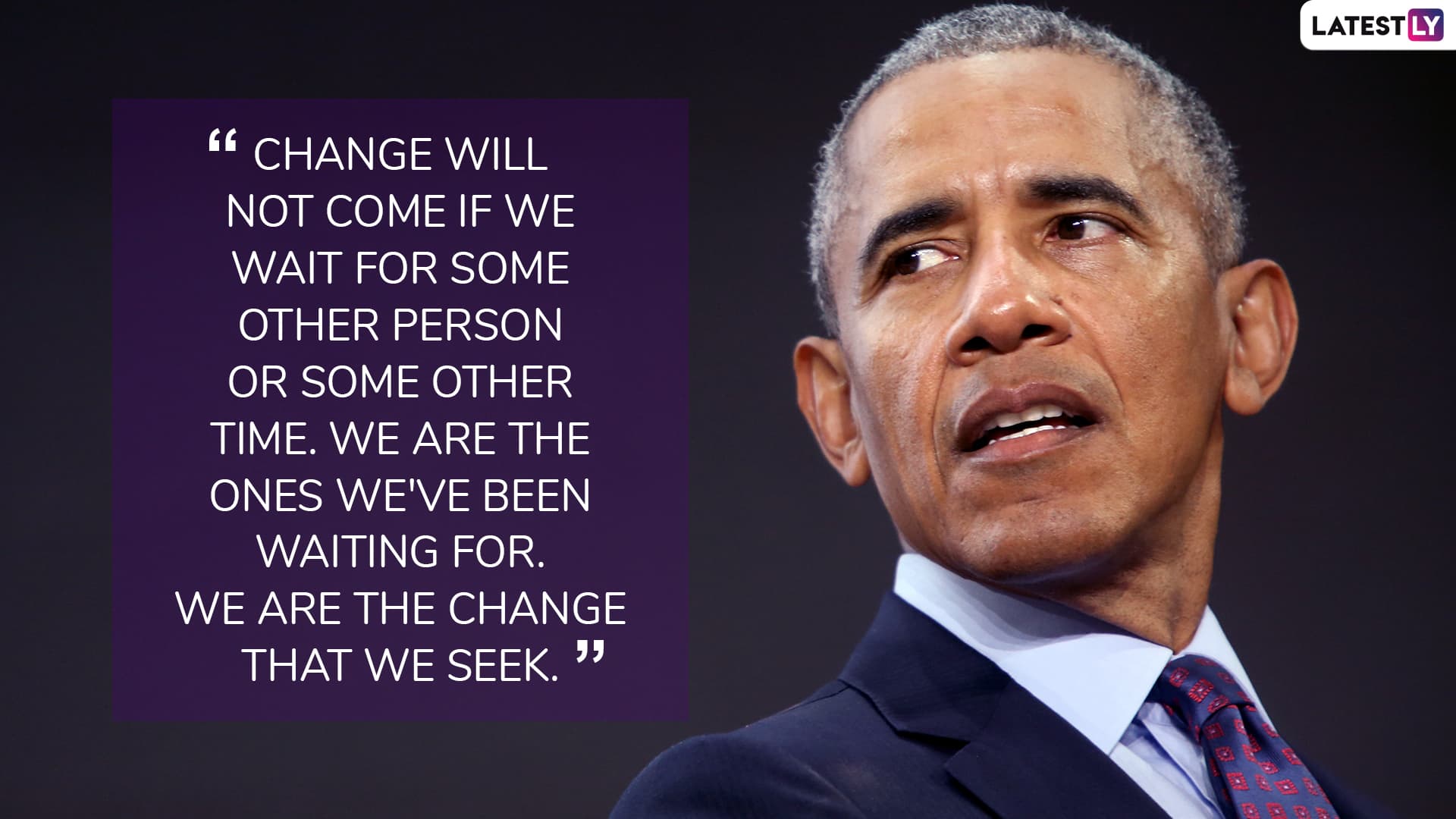 Quote Reads: "The future rewards those who press on. I don't have time to feel sorry for myself. I don't have time to complain. I'm going to press on."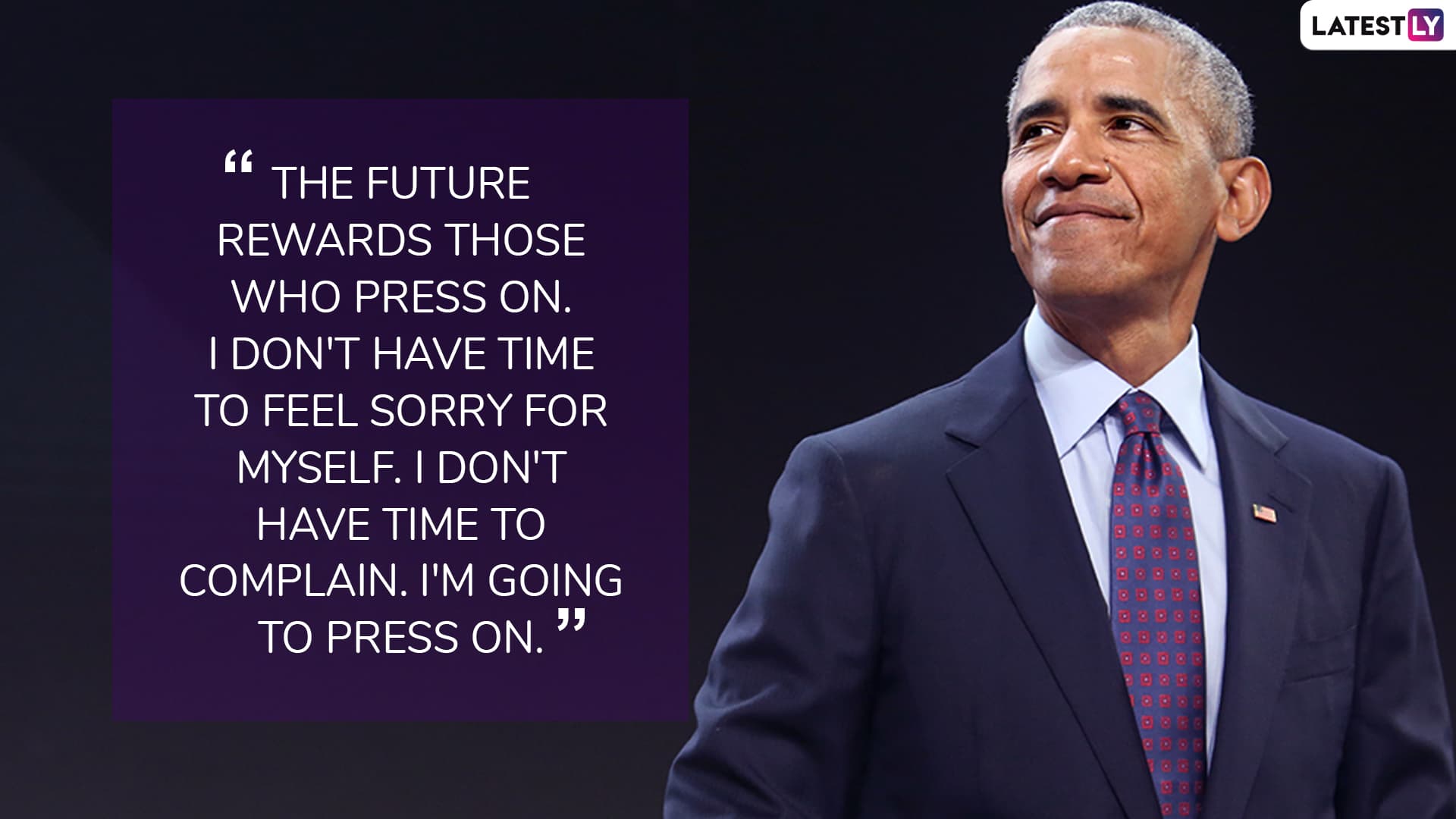 Quote Reads: "If the people cannot trust their government to do the job for which it exists - to protect them and to promote their common welfare - all else is lost."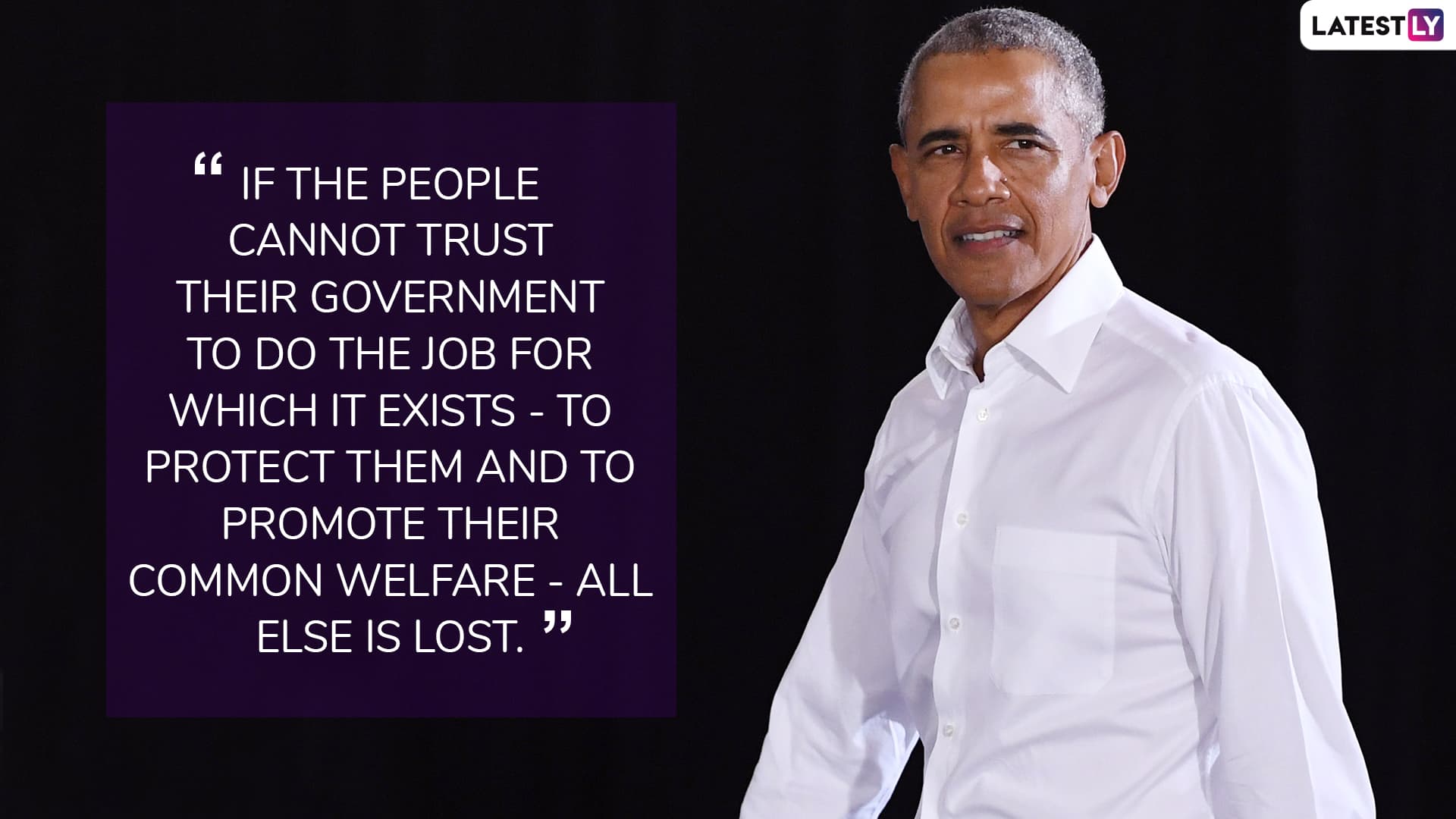 Quote Reads: "There's not a liberal America and a conservative America - there's the United States of America."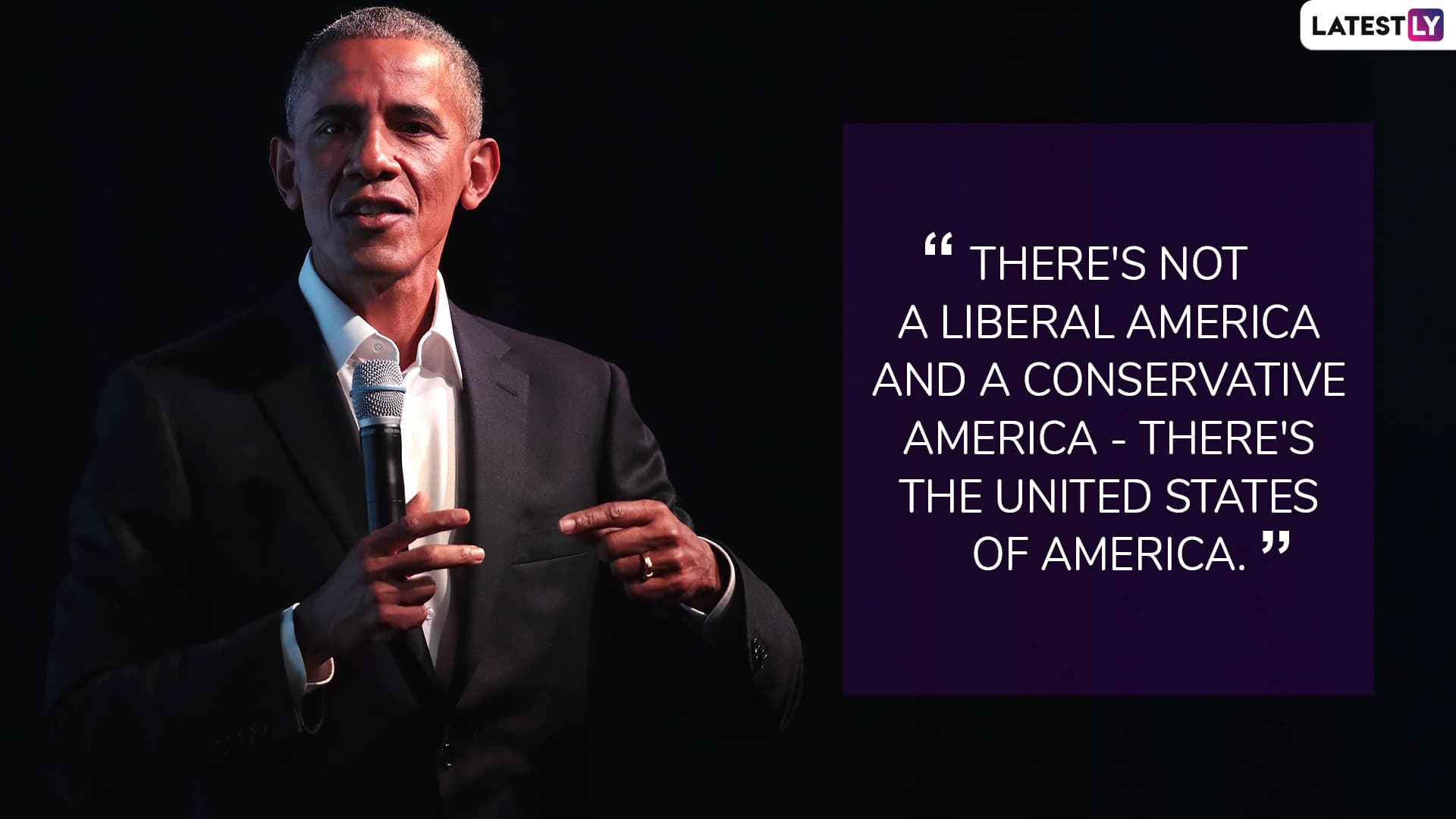 Quote Reads: "Issues are never simple. One thing I'm proud of is that very rarely will you hear me simplify the issues."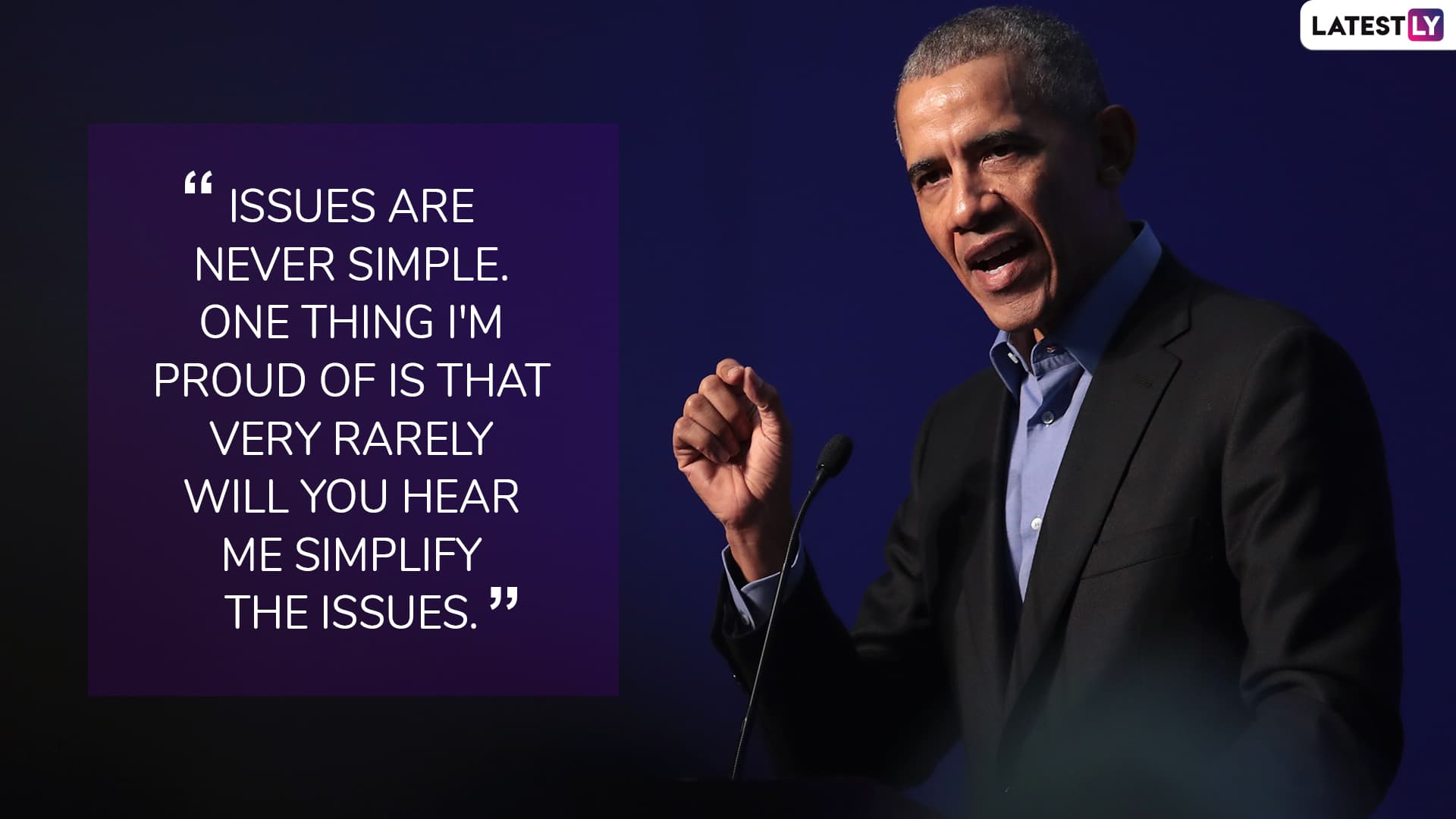 Quote Reads: "As a nuclear power - as the only nuclear power to have used a nuclear weapon - the United States has a moral responsibility to act."
Quote Reads: "I don't oppose all wars. What I am opposed to is a dumb war. What I am opposed to is a rash war."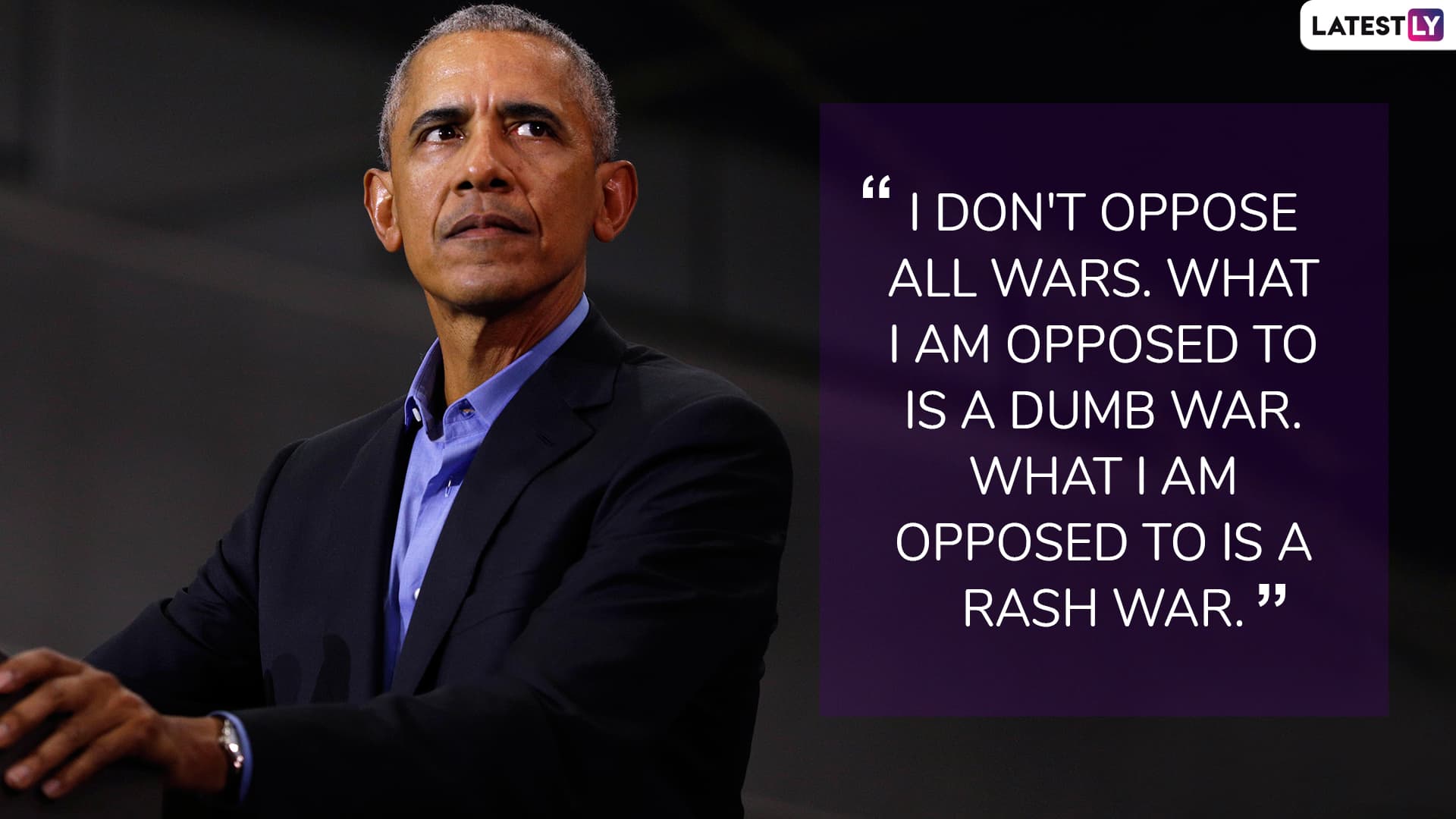 and the last, but not least,
Quote Reads: "The United States is not, and never will be, at war with Islam."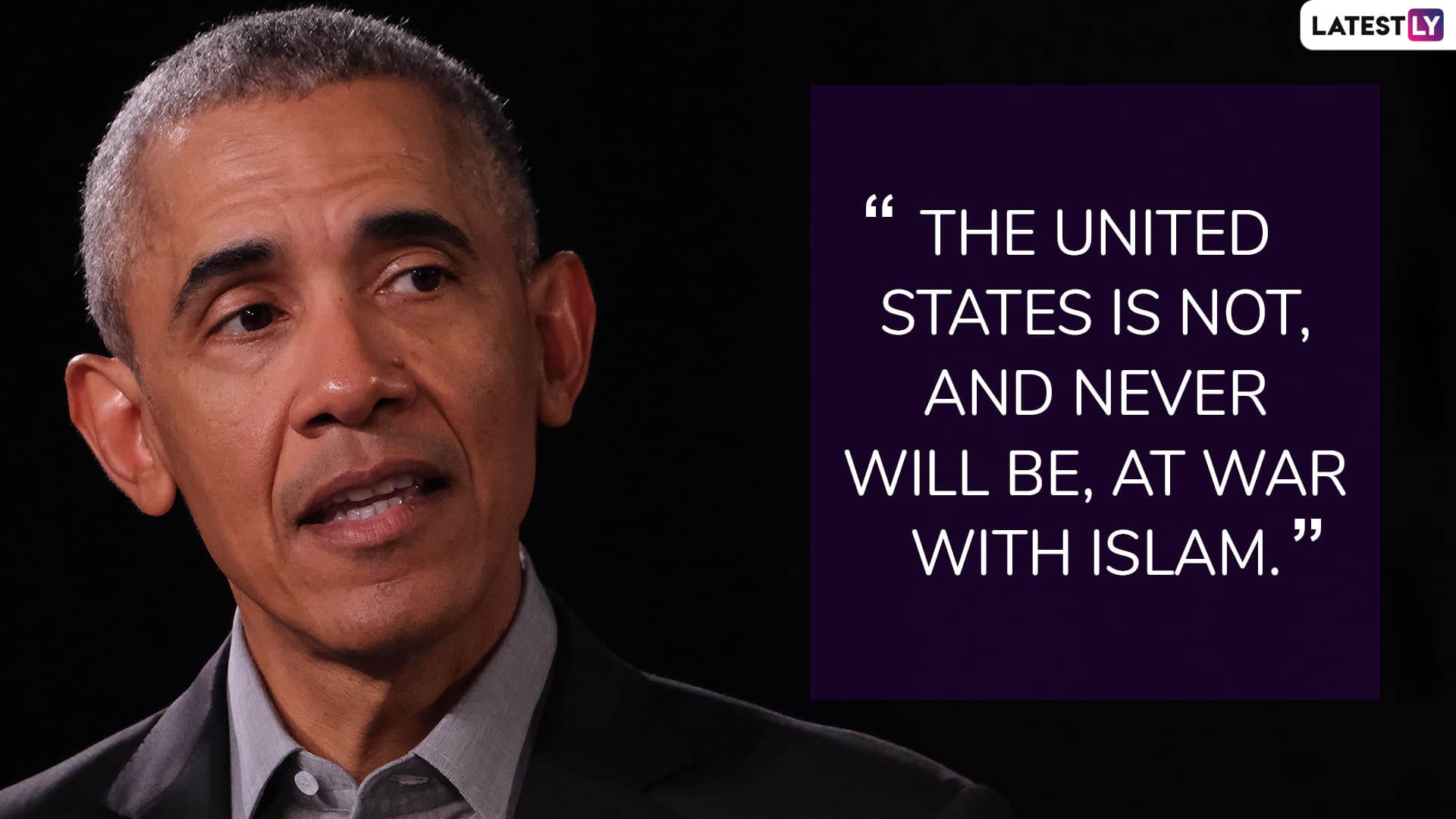 Apart from his thoughts on Islam, Obama is remembered for stabilising the falling American economy during the worldwide recession with American Recovery and Reinvestment Act of 2009. Karl Marx 201st Birth Anniversary: Inspiring Quotes Celebrating the Greatest Socio-Economic Thinker's Vision for Proletariat Class
Post Presidency, Obama received the annual Profile in Courage Award by John F. Kennedy Presidential Library and Museum in 2017 for his enduring commitment to democratic ideals and elevating the standard of political courage. Currently, Barack and Michelle Obama signed a deal on May 22 to produce docu-series, documentaries and features for Netflix under the Obama's newly formed production company, Higher Ground Productions.