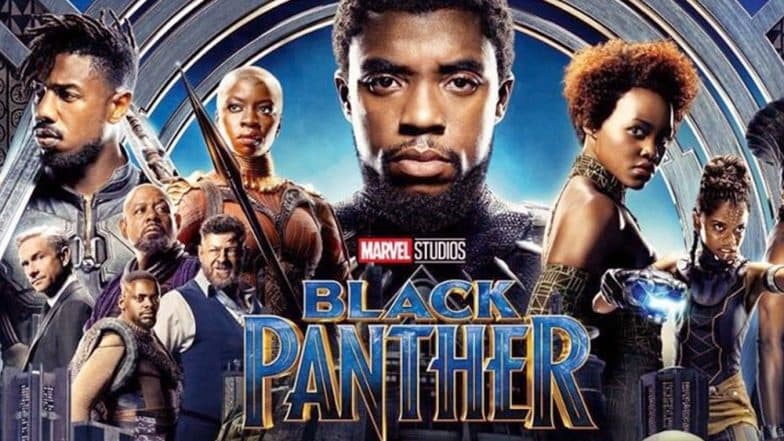 The 2018 blockbuster movie Black Panther is once again coming to theatres. Yes! the movie will return to select theatres in February in honour of the Black History Month and tickets will be free of cost. On Monday, Walt Disney CEO Robert Iger announced the decision to celebrate Black History Month on Twitter. You can watch the movie at select AMC Theatres at Town Square and Rainbow Promenade. Tickets are only available online, so reserve it at the earliest.
"Once tickets are all claimed, we'll open up a limited waiting list for cancellations before showing it as 'Fully booked'," says a ticketing website. Iger said that the movie would be screened from February 1 to 7 at participating AMC Theatres. Walt Disney which owns Marvel Studios produced the film. Black Panther received six Academy Award nominations, the most ever for a movie in the superhero genre. Black Panther in Saudi Arabia: Superhero Film the First to be Screened after 35-year Ban on Cinemas.
Check out Robert Iger's tweet below:
Today we are excited to announce #BlackPanther will return to the big screen to celebrate #BlackHistoryMonth from Feb 1-7 at participating AMC theaters. Tickets are free! We will also donate $1.5M to @UNCF to make the dream of higher education a reality for more students.

— Robert Iger (@RobertIger) January 28, 2019
Black Panther was praised worldwide for inclusivity being its key element. With most star cast being actors of black origin, the movie was believed to a breakthrough in how Hollywood films are made. Black Panther is set in a land named Wakanda where T'Challa is crowned king after the death of his father. However, an adversary plans to challenge the existing rules and start a global revolution. In the United States and Canada, Black Panther grossed USD 700 million in the US and Canada thus becoming the third film ever to do so. It received USD 646.8 million from other regions amounting for a worldwide box office total of USD 1.346 billion.
Black History Month
Black History Month is annually observed in Canada, Ireland, the Netherlands, the United Kingdom, and the United States remember the contributions of black people. It is to regard important people and events in African diaspora's history. While Black History Month is celebrated in the UK, US and Canada in February, it is observed in Netherlands and Ireland in October.
Black History Month was created in 1926 after historian Carter G Woodson and the Association for the Study of Negro Life and History announced the second week of February to be observed as 'Negro History Week'. The week was chosen as it coincides with the birthday of 16th US President Abraham Lincoln on February 12 and American social reformer Frederick Douglass on February 14. The black communities have been celebrating the day since the late 19th century.  Black Panther Box Office Collection: 5 Records Marvel's Superhero Movie Made in Just Five Days.
During the month, the country's public schools teach their students 'black history'. During the launch of Negro History Week, Woodson had said that "teaching black history was essential to ensure the physical and intellectual survival of the race within broader society".
However, the observance has also led to criticisms. It is often questioned if the history of a community should be confined to just a month. Some say that the current celebration of the black history as opposed to the original idea of redressing how American schools often portrayed black historical figures as slaves or colonial subjects. It is said that the month reduces historical characters and believes in hero worship.