The Fourth of July is an important holiday with historical significance for all Americans. The date marks the American Independence Day and it is celebrated every year as a family get together. The country became free from British and declared its independence on this special day. Every freedom struggle has an important place in its history and signifies the sacrifices made by the great leaders, some even becoming martyrs. A national holiday remembers these struggles undertaken for a free nation. Greeting each other and remembering the times of great wars the country faced to achieve its independence is also a part of commemorating the day.
It is not always possible for all relatives to meet and gather and talk about the stories but thanks to technology people exchange inspiring quotes and messages remembering the freedom struggle. People send WhatsApp messages, images, GIFs to wish and congratulate each other. If you too are looking for similar message greetings, let us help you out.
4th of July Quotes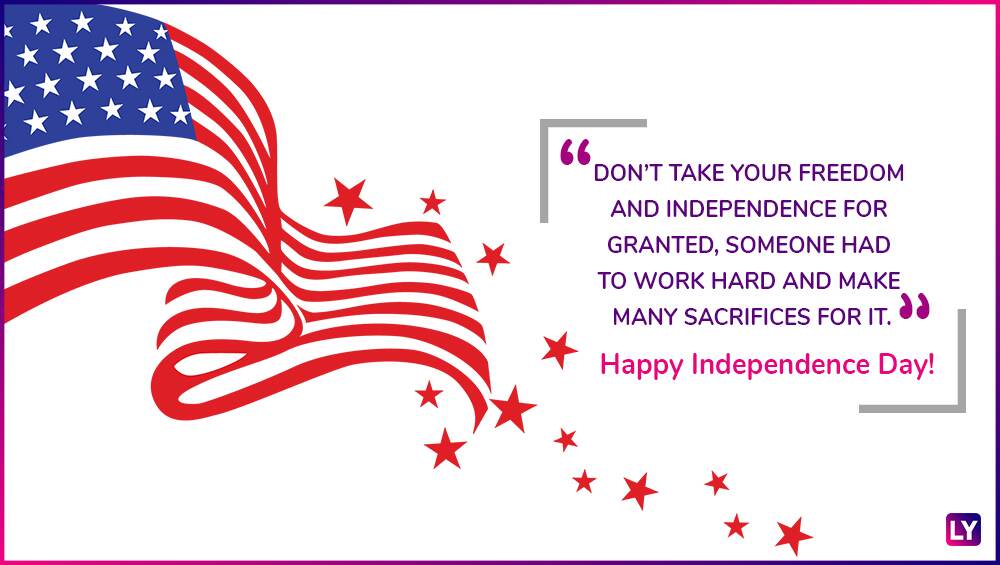 "Don't take your freedom and independence for granted, someone had to work hard and make many sacrifices for it."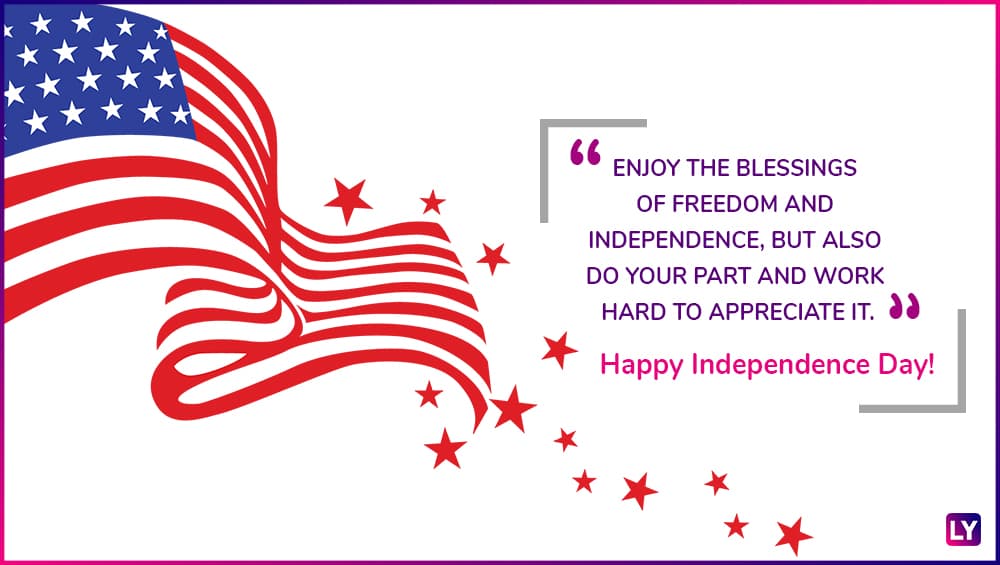 "Enjoy the blessings of freedom and independence, but also do your part and work hard to appreciate it."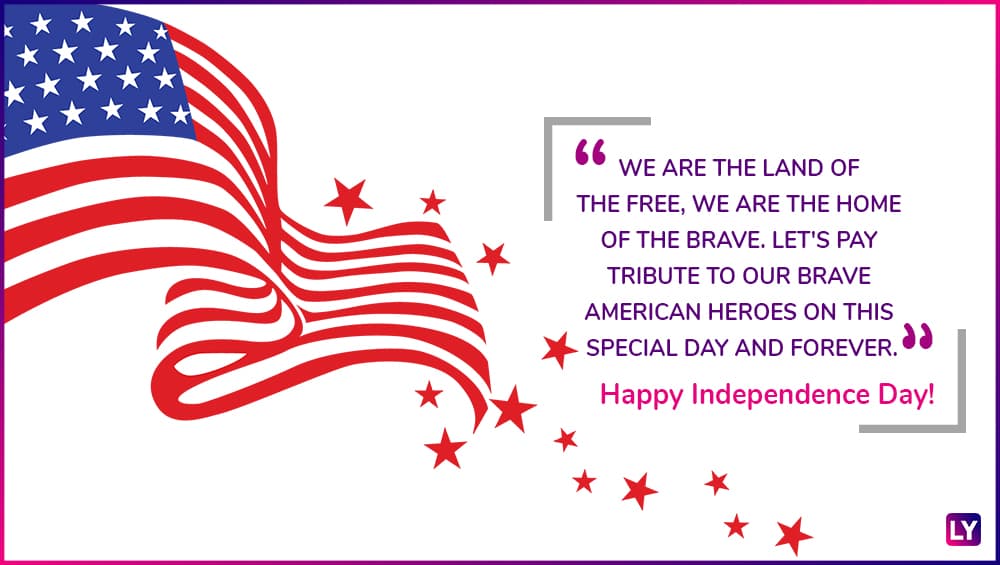 "We are the land of the free, we are the home of the brave. Let's pay tribute to our brave American Heroes on this special day and forever. Happy Independence Day!"
4th of July Messages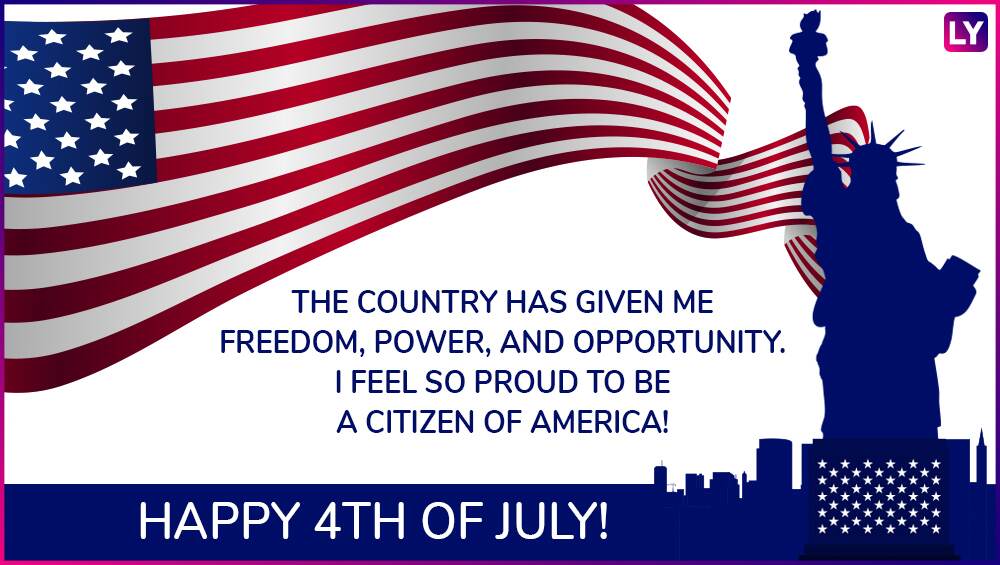 The country has given me freedom, power, and opportunity. I feel so proud to be a citizen of America! Happy 4th of July!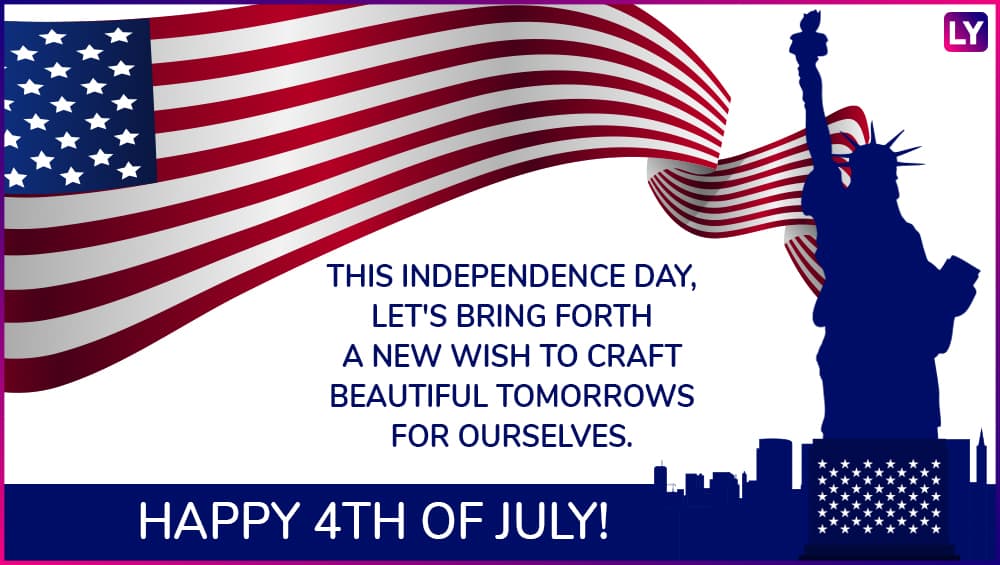 This Independence Day, let's bring forth a new wish to craft beautiful tomorrows for ourselves. Happy 4th of July!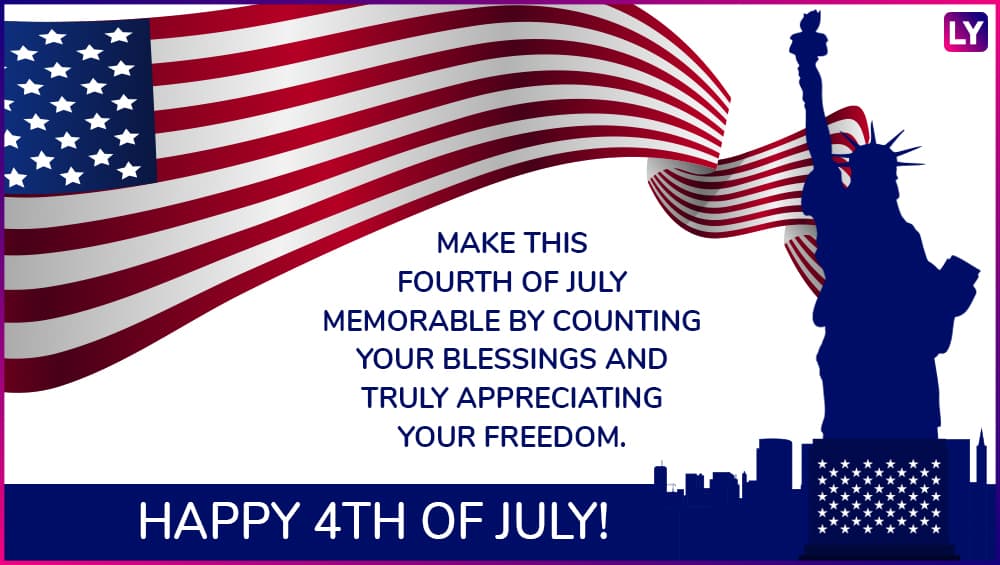 Make this Fourth of July memorable by counting your blessings and truly appreciating your freedom.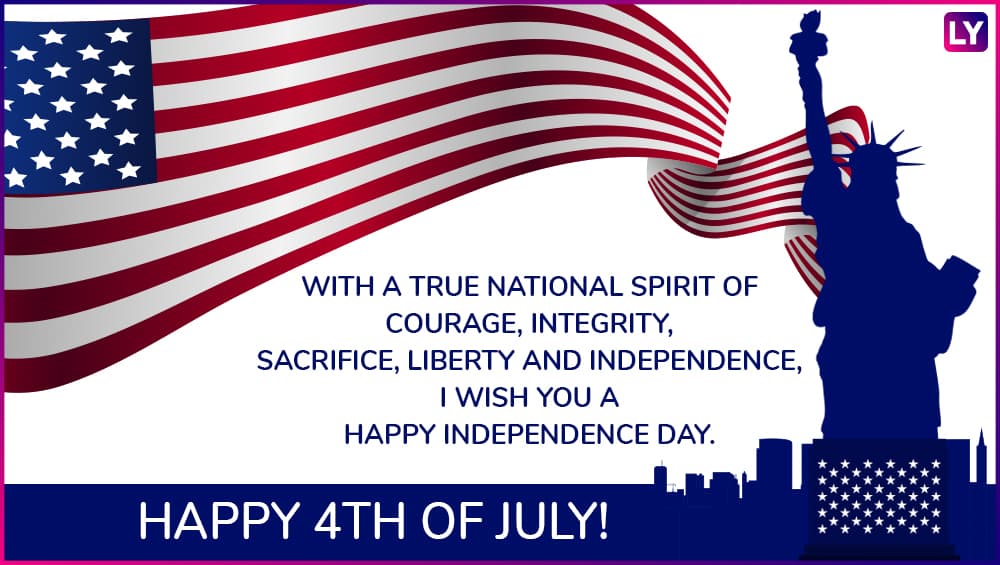 With a true national spirit of courage, integrity, sacrifice, liberty and independence, I wish you a Happy Independence Day. Happy 4th of July.
GIFs wishing Independence Day
 Cute GIFs for 4th of July
You can send these cute GIFs or the inspiring quotes, images to your friends and family to greet them for American Independence Day. We wish you all a very Happy Fourth of July!