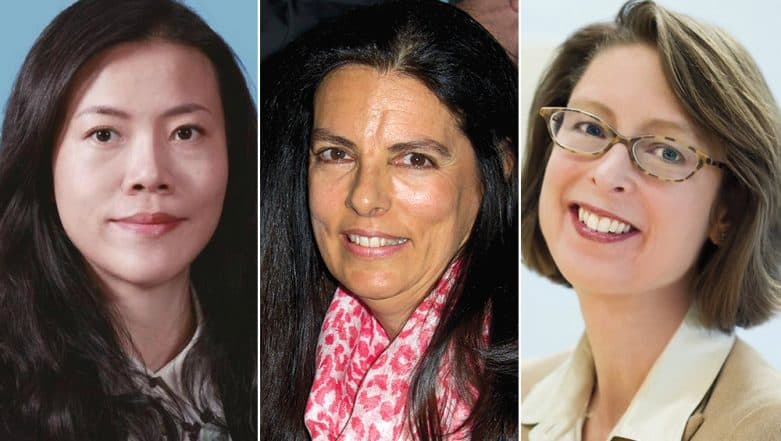 International Women's Day 2019 will be celebrated on March 8, a day which proudly celebrates womanhood. It highlights the achievements of women and also talks about empowering them together. While many women are still away from gaining an equal status, some have managed to break the glass ceiling and how! These are women who have competed shoulder to shoulder with some of the biggest men in terms of wealth. They are no less than queens, ruling over their empire and progressing it into a successful business. On Women's Day 2019, let us look through a list of some of the richest women in the world. International Women's Day 2019: These 5 Indian Female Bike Riders Went Beyond Limits To Break All The Stereotypes.
In the days of capitalism, somehow success is still measured by a person's worth. We list down women who have a net worth of more than 10 billion dollars. These are women who have inherited a lot of wealth from the family business, but it is still a challenge to maintain its pace at the top. In the race of getting to the top, women are still at a backseat. Gender equality still remains a distant dream, as unfortunate it is to state today. Today, let us look at 5 richest women in the world, who have managed to secure their billion dollar wealth and position over the years. International Women's Day 2019: 7 Challenges Women Are Yet to Overcome.
5 Richest Women in The World
Francoise Bettencourt Meyers ($51.2B): Francoise Bettencourt Meyers is the granddaughter of L'Oreal's founder and holds a 33% stake in the company. They are the world's largest cosmetic makers and also owns Garnier and Lancome brands. Bettencourt Meyers inherited the fortune after her mother passed away in September 2017.
Alice Walton ($45.1B): Daughter of Helen Walton and Sam Walton, who founded Wal-Mart, Alice Walton is the heiress of the family business. Her father founded the Walmart stores in the year 1962. She earlier worked as an equity analyst and money manager. In the list of the richest person in the world, she ranks at number 18.
Abigail Johnson ($16.1B): Alibaig Johnson is the CEO of Fidelity Investments, mutual fund banking company. She owns 24.5% stake of the firm which has $2.5 trillion in assets. She is among the most powerful women in finance. Since she is the chairman and president of the company since 2014, she has full control of Fidelity Investments and Fidelity International which includes 450,000 employees.
Anne Cox Chambers ($17B): She is among the oldest billionaires in the world. Being a media proprietor, she owns a stake in Cox Enterprises. She controls the business of her late father James M. Cox. The Cox media empire has many businesses including radio channels, newspapers, cable TV channels. Cox Enterprises values at $31.1 billion according to Bloomberg.
Yang Huiyan ($21.6B): Yang Huiyan is a Chinese property developer and the richest woman in Asia. She has major shares in Country Garden Holdings transferred to her by her father in 2007. Country Garden Holdings is a real estate developer that builds properties throughout the country.
These women may have got the business from inheritance but taking it ahead is always a challenge. These women are well-educated, knowledgable and have got the grit to handle the business and rule it like an empire. These women are enough examples to women who are still struggling to get up the rank in their professional lives. Be a little inspired today and pass it on every day, because being a woman should never stop you from having big goals. Wish you all a very Happy Women's Day!