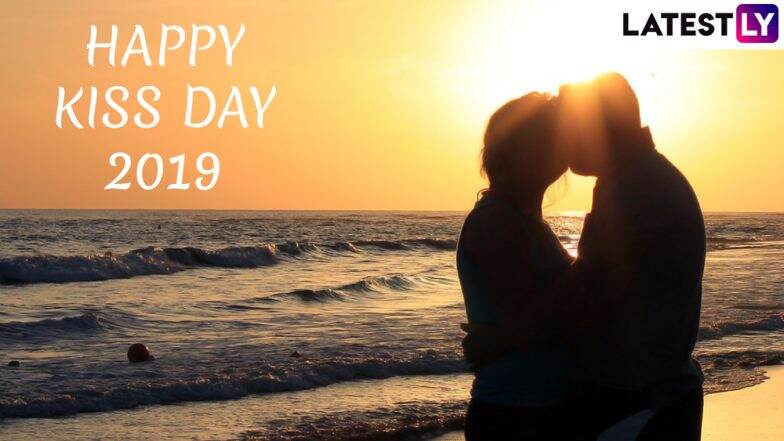 That time of the Valentine week is here when you can celebrate kisses with your romantic partner. Tis the season of love and we cannot keep our calm. Kissing only improves the bond between two people and is probably the most fun way to show that you love. The week-long festivity of beautiful bonds (all kind of) is undoubtedly the most fantastic celebration of the year, where you have a day dedicated for all the best things about love. Starting with Rose Day on February 7, the whole town is painted in red, with shops and street markets selling anything that symbolises love. After Rose Day, Propose Day, Chocolate Day, Teddy Day, Promise Day, Hug Day, here comes Kiss Day 2019, right before the main event Valentine's Day 2019. It is the most passionate time during Valentine Week 2019. We have compiled some beautiful quotes on kisses that you can share with your bae on this special day. These 2019 Kiss Day quotes will rightly express your feelings towards your lovers on the seventh day of 2019 Valentine Week. Kiss Day 2019 Date and Significance. 
When you are feeling all the feels and just cannot find the appropriate words to explain them, a kiss is just what the moment calls for. Passionate or tender, it expresses all the emotions that you struggle to vocalise. It might sound cheesy as hell, but if you are genuinely in love, odds are you have felt a kiss so passionate kiss that the whole world came to a standstill. And that is what this collection of quotes about kissing celebrates. Enjoy the season of love with the best Kiss Day quotes 2019 and share them with your partner. Valentine's Day 2019 Gifts Under Rs 500.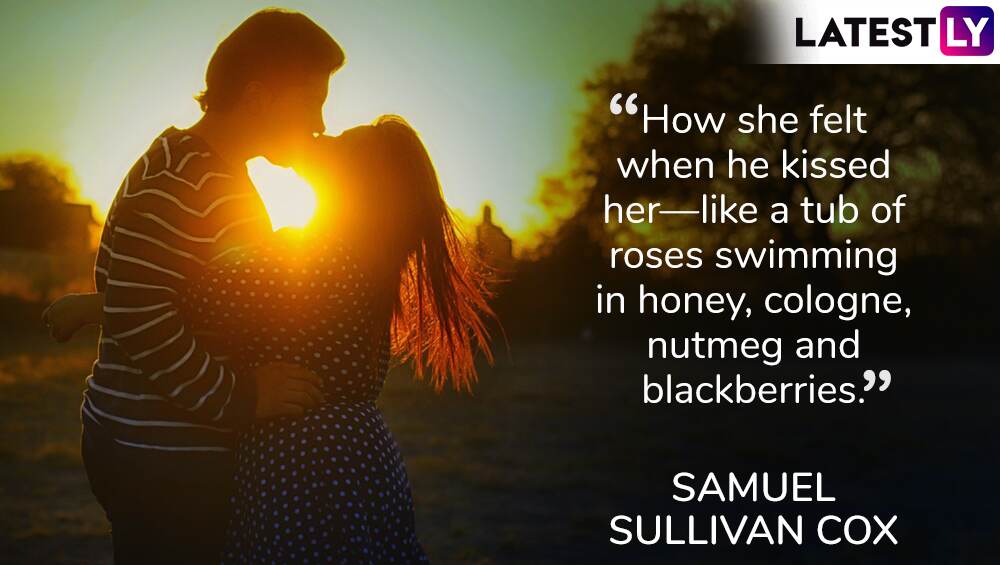 "How she felt when he kissed her—like a tub of roses swimming in honey, cologne, nutmeg and blackberries." Samuel Sullivan Cox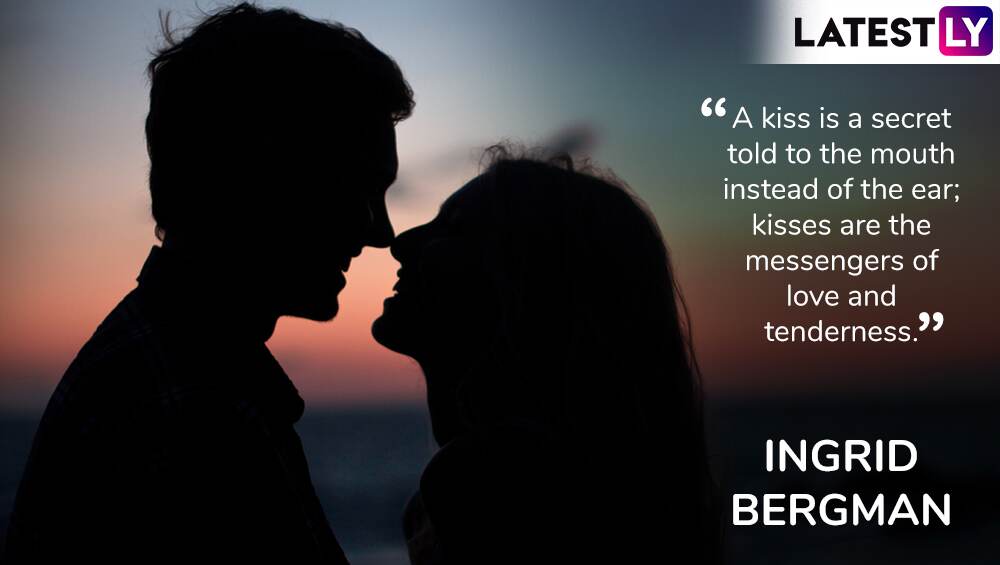 "A kiss is a secret told to the mouth instead of the ear; kisses are the messengers of love and tenderness." Ingrid Bergman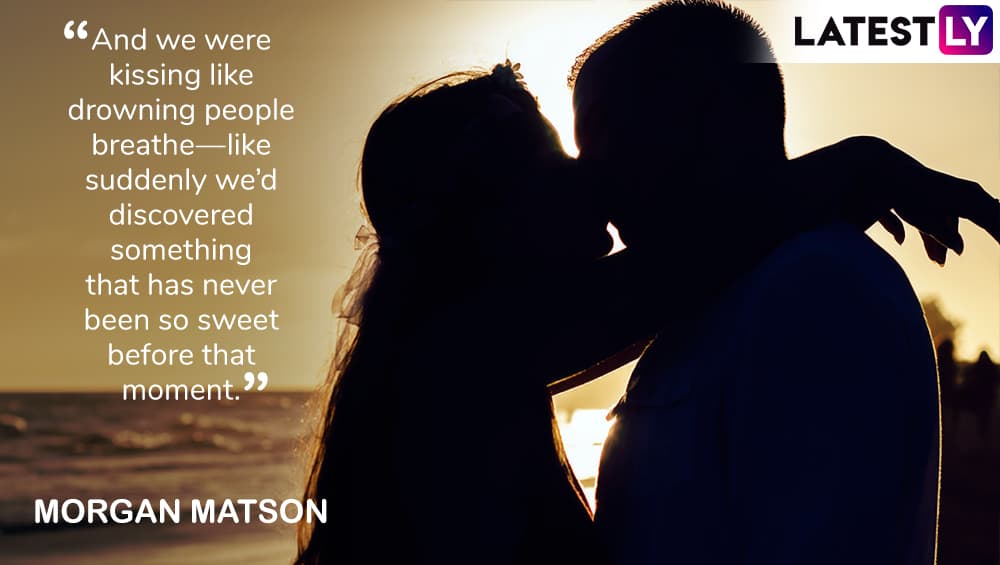 "And we were kissing like drowning people breathe—like suddenly we'd discovered something that has never been so sweet before that moment." Morgan Matson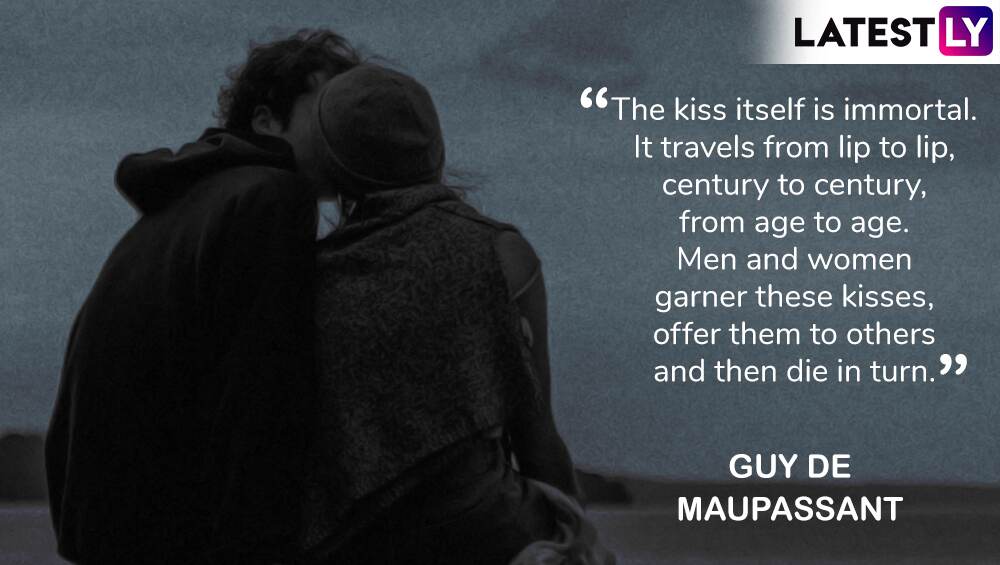 "The kiss itself is immortal. It travels from lip to lip, century to century, from age to age. Men and women garner these kisses, offer them to others and then die in turn." Guy de Maupassant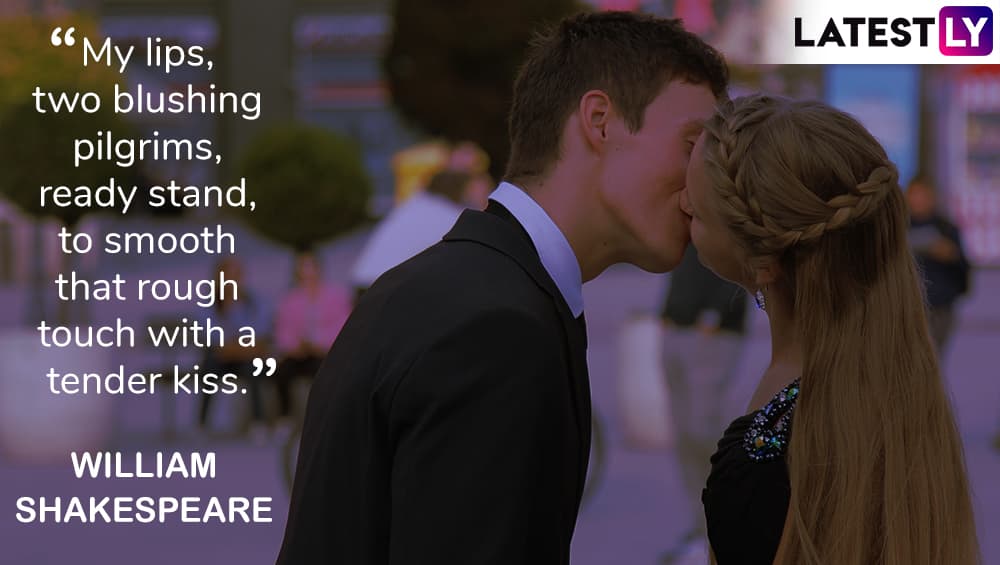 "My lips, two blushing pilgrims, ready stand, to smooth that rough touch with a tender kiss." William Shakespeare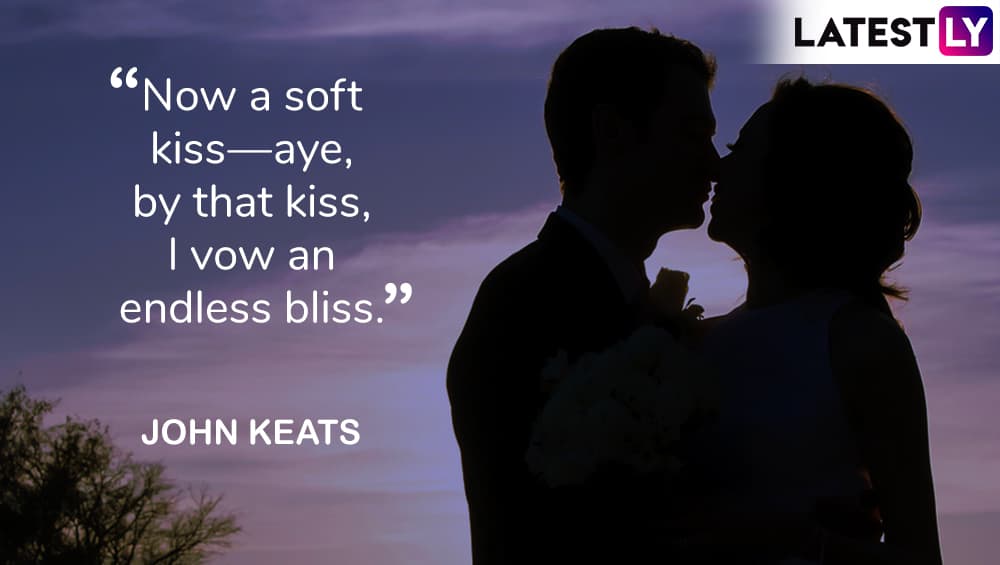 "Now a soft kiss—aye, by that kiss, I vow an endless bliss." John Keats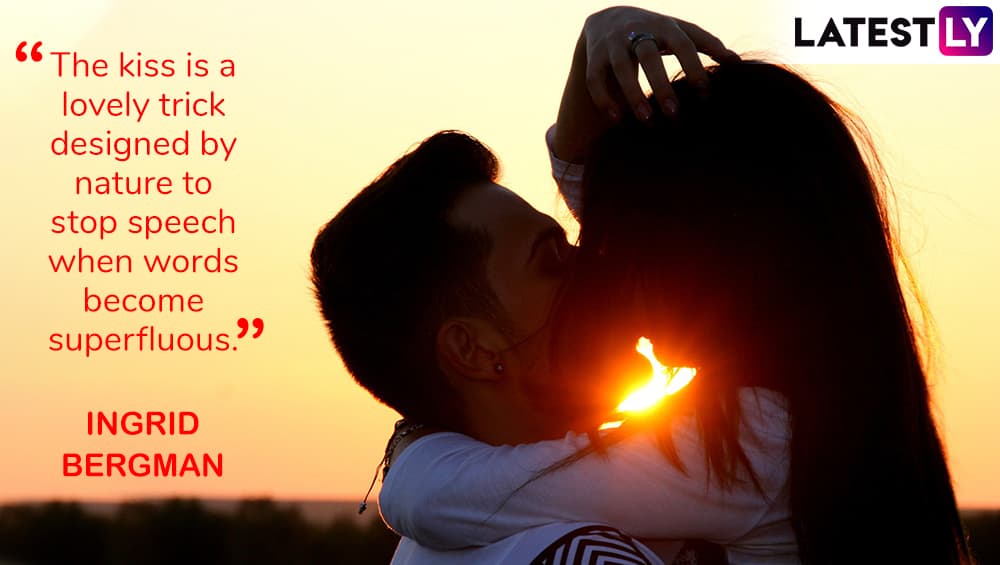 "The kiss is a lovely trick designed by nature to stop speech when words become superfluous." Ingrid Bergman
Happy Kiss Day quotes one of the best collections that you can ask for during the Valentine Week 2019. They are ideal to be shared with your boyfriend/ girlfriend on Kiss Day. As you are captivating in celebrating, Kiss Day, do not forget to plan up for the main event; Valentine's Day, which will be rejoiced on February 14. Spread the intensity of love. Happy Kiss Day!