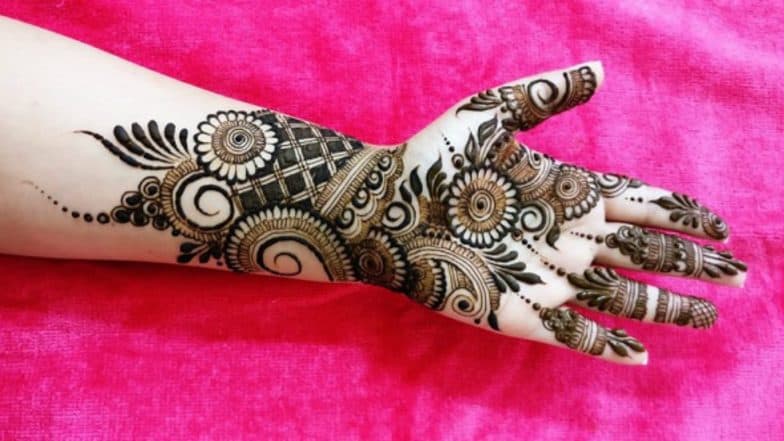 Eid al-Adha or Bakrid or Bakra Eid 2019 date in India has been confirmed after Dhul Hijjah crescent has been sighted. One of the holiest days in the Islamic calendar and second significant religious festival of Islam will be celebrated on August 12 (Monday) in India. Muslim brothers and sisters are super delighted as they can begin with the preparations for the 'Festival of the Sacrifice'. And one of the many first things that one searches for is beautiful mehndi designs. Yes, Eid al-Adha or Bakrid witnesses Muslim women be all excited about the festival. And Mehandi or Henna plays a crucial role. In this article, we are sharing a collection of latest mehndi designs for Eid al-Adha 2019, easy Arabic Mehandi patterns, simple Indian henna designs, and more types of mehndi to apply on hands and feet. Eid al-Adha Moon Sighting 2019 in India, Pakistan, Bangladesh & Sri Lanka: Dhul Hijjah Crescent Sighted, Bakrid on August 12.
Considered second of two Islamic holidays celebrated annually, Eid al-Adha or Bakrid or Bakra Eid is celebrated with a lot of fun and fervour. Eid al-Adha falls on the 10th day of Dhu al-Hijjah, the twelfth and final month in the Islamic calendar. As soon as dates are confirmed, family members in Muslim households kick off the preparations. From shopping of new clothes, jewellery, to getting ready to host a grand feast for family and friends, there is a lot of work to be done. However, this does not stop ladies from looking their best. And mehndi, a ceremonial art form plays a major role in the celebration. August 2019 Festivals, Events and Holiday Calendar: Friendship Day, Raksha Bandhan, Eid al-Adha, Independence Day; Know All Important Dates and List of Fasts for the Month.
Introduced by the Mughals, Indian ceremonies especially of Hindus and Muslims, are incomplete without mehndi. Therefore, every female member in the household makes sure to apply mehndi on their hands to celebrate Eid ul-Adha. There are several types of mehndi designs. Some of the most popular ones are Arabic mehndi designs, Indian mehndi designs, Pakistani mehndi patterns, Indo-Arabic henna designs, Moroccan mehndi designs, Rajasthani floral mayur mehndi designs, easy backhand mehndi designs, minimalist mehandi pattern, lace glove mehandi designs, and so many more. We will look at some of the easy to replicate mehndi designs for Eid al-Adha 2019 celebrations.
Easy Mehndi Design For Eid Al-Adha
View this post on Instagram
Latest Back Hand Mehandi Pattern For Bakrid
View this post on Instagram
Mindblowing Mehndi Design You Must Try on Bakra Eid
View this post on Instagram
Another Gorgeous Mehndi Design Apt For Eid Al-Adha
View this post on Instagram
New and Easy Mehndi Design For Bakrid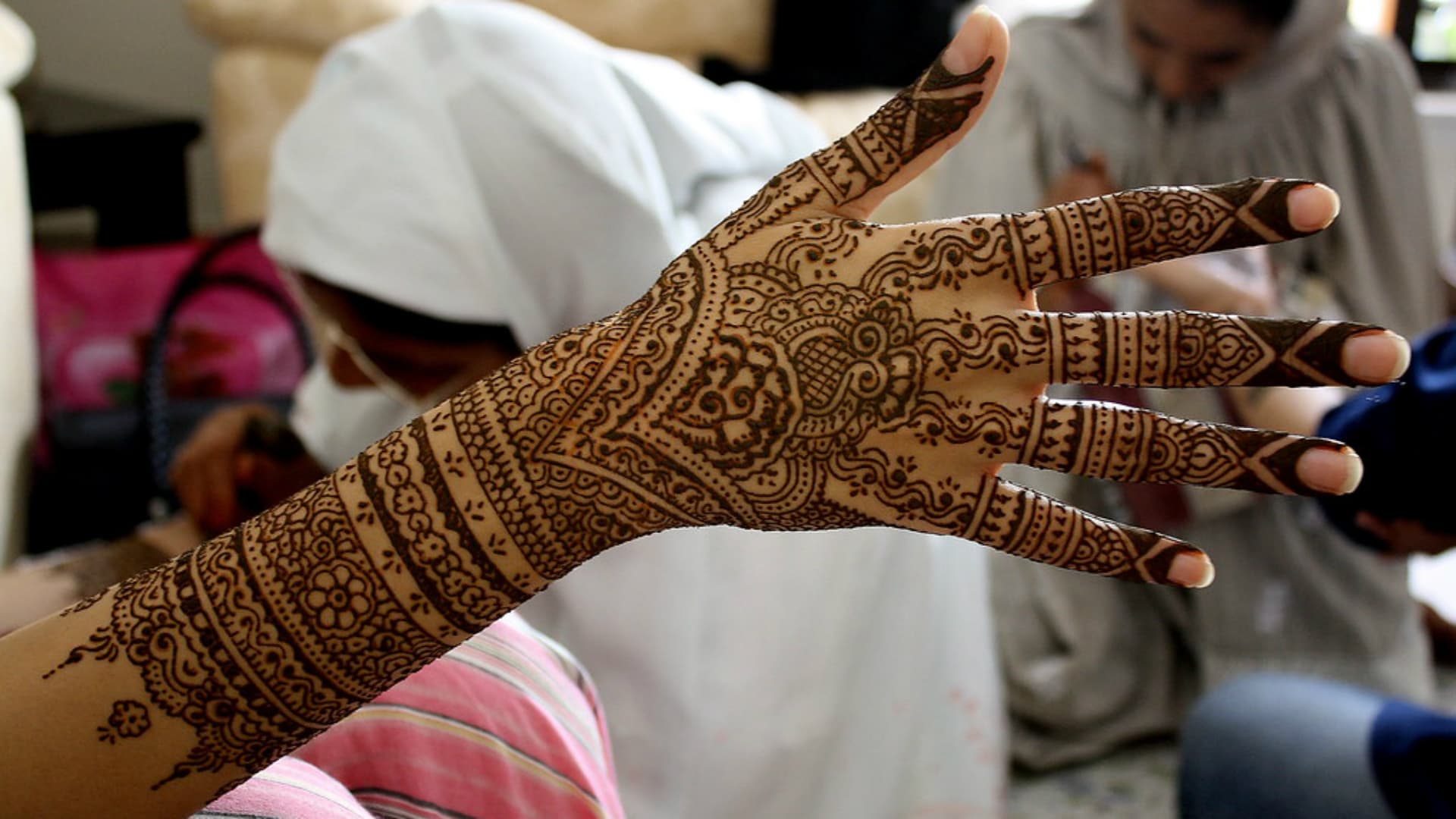 That was all in this part of Mehndi Designs for Eid al-Adha 2019. We will be bringing in more of new patterns and types for you guys as we near the date of major festival. August is truly the month of celebrations with major Muslim and Hindu festivals lined up. It is truly the time for all of the country to come together and celebrate all the festivals with a lot of excitement and happiness. Because pyar baantne se hi badhta hai!