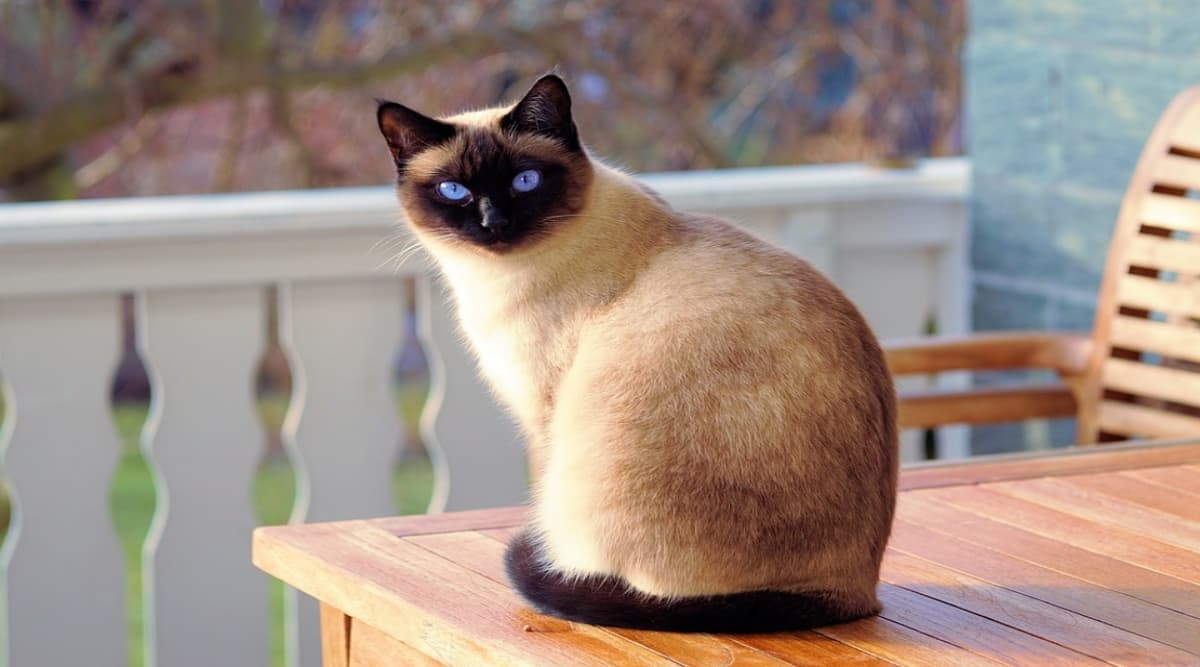 Do you absolutely love cats? The today is just another day you should hug them tight and pamper them as it is the National Cat Day. Marked on October 29, this day is primarily celebrated in the United States and aims to draw awareness to the homeless and stray cats that deserve forever homes. This day is said to encourage cat owners to give them all the love and not take them as pets for granted. On this National Cat Day 2019, people are sharing adorable pictures of their pet cats on social media and pampering them. Cat Knocks on Owner's Door in Britain and Patiently Waits Outside to Let in, Funny Video Goes Viral.
The celebration of National Cat Day started in the year 2005 by Colleen Page, a Pet and Family Lifestyle Expert.  The National Cat Day website states this holiday was "to help galvanize the public to recognize the number of cats that need to be rescued each year and also to encourage cat lovers to celebrate the cat(s) in their life for the unconditional love and companionship they bestow upon us." The US marks this day today but there are different dates on which days dedicated to cats are celebrated around the world. International Cat Day is marked on August 8 during which Canada, most European countries, Australia, India also observe it. Russia celebrates World Cat Day on March 1. So it would not be wrong to say that the love for these felines is worldwide. Cats Bouncing on Trampolines Will Give You the Purrrfect #FridayFeelings (Watch Cute Videos).
Check Some Tweets on National Cat Day 2019 Celebrations:
Purrfect Statement?
Venus the Meowing Pussycat has issued the following statement for National Cat Day, "Meow. Meow. Meow. Meow. Meow. Meow. Meow. Meow. Meow. Meow. Meow. Meow. Meow. Meow. Meow. Meow. Meow. Meow. Meow. Meow. Meow. Meow. Meow. Meow. Meow. Meow. Meow. Meow. Meow." #NationalCatDay pic.twitter.com/wGL3ON1vvE

— Lou Brutus (@LouBrutus) October 29, 2019
Snuggle Buddies
Happy #NationalCatDay to these two snuggliest ones 😻 pic.twitter.com/OspP60ntrQ

— Helen Barton (@flyinghels) October 29, 2019
Better Pamper Me!
Today is #NationalCatDay so I plan to make demands on my human and do as I please. Same as every other day. pic.twitter.com/A9EXZo7jBE

— Leo (@leosdiaries1) October 29, 2019
Cat Cosplay
May the fur be with you pic.twitter.com/uhXw0mx70r

— Darth Vader No1™🌐|-0-| (-o-) |-0-| (@Darth_VaderNo1) October 29, 2019
Here's a Fluff Buddy Wishing You All
Happy #NationalCatDay! pic.twitter.com/R7sxkrN27v

— Katherine Gold (@KatherineGold5) October 29, 2019
Recently, in time of Halloween, National Black Cat Day was marked on October 27. This day focuses to eliminate all the bad repute and misconceptions that are associated with black cats in time of the spooky festive celebrations. So cats do have a lot of days dedicated to them.