National Girl Child Day 2020 Quotes: National Girl Child Day is observed in India on January 24 every year. The day initiated since 2008 by the Ministry of Women and Child Development and aims to spread awareness on the issues faced by girls in the country. Observing the day, people send Happy National Girl Child Day wishes and messages highlighting the importance of the day. One of the many ways of passing along your greetings is sharing motivational quotes and images which speak of confidence and empowerment of girls. You too can share Girl Child Day wishes and quotes with friends and family. As National Girl Child 2020 approaches, we have compiled a list of Girl Child Day quotes, images and inspirational words which you can download for free and send it to everyone through social media platforms. It also includes WhatsApp Stickers, Inspirational Words, Hike Messages and Girl Child Day GIFs.  National Girl Child Day 2020 in India: Date, History, Significance and Objectives of the Special Day Observed on January 24.
The National Girl Child Day also raises awareness about the girl child and the issues faced by them. It discusses the atrocities and inequalities that girls face in the country and how to tackle them. Other than speaking and discussing issues, it is also important to spread the message of positivity and inculcate confidence among all girls and women. We have thus made a nice collection of Girl Child Day quotes and images, which you can download and send as messages for the day. Given below are some quotes and messages that you can download and send everyone.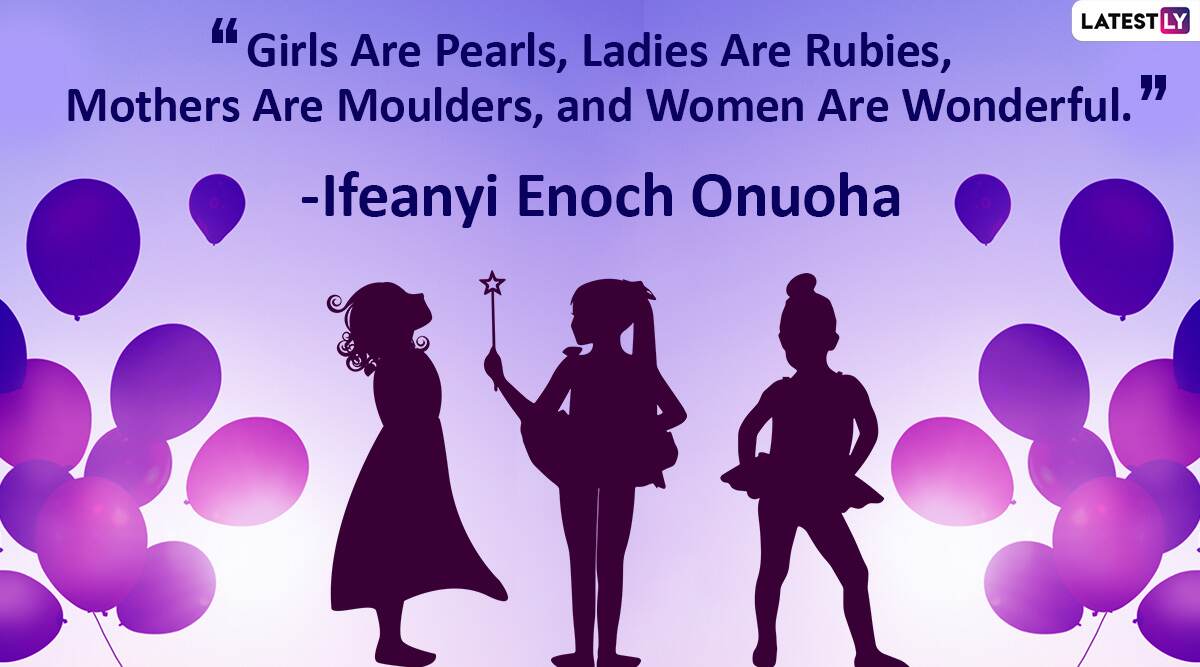 Quote reads: "Girls Are Pearls, Ladies Are Rubies, Mothers Are Moulders, and Women Are Wonderful." ― Ifeanyi Enoch Onuoha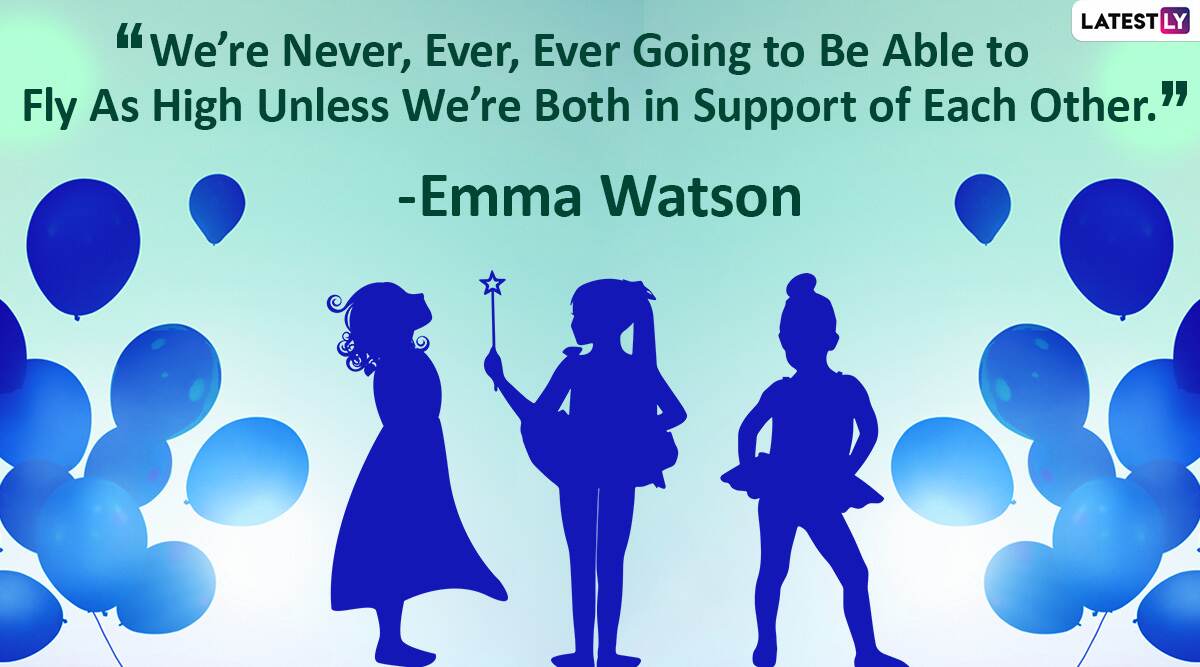 Quote reads: "We're Never, Ever, Ever Going to Be Able to Fly As High Unless We're Both in Support of Each Other" – Emma Watson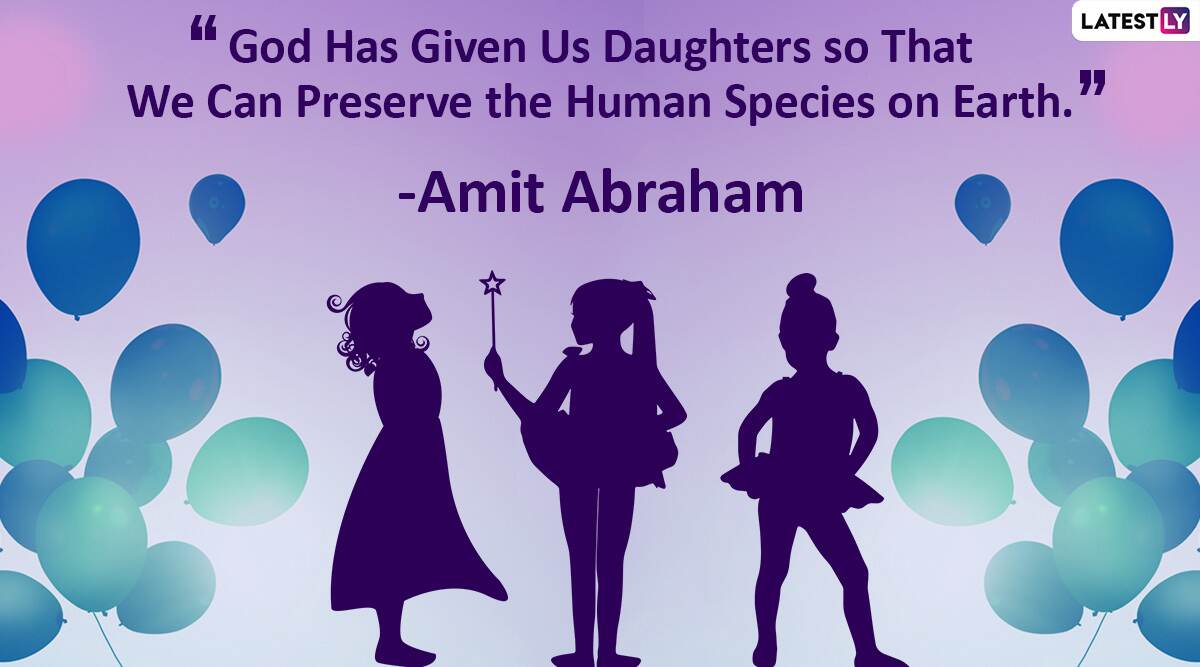 Quote reads: "God Has Given Us Daughters so That We Can Preserve the Human Species on Earth" ― Amit Abraham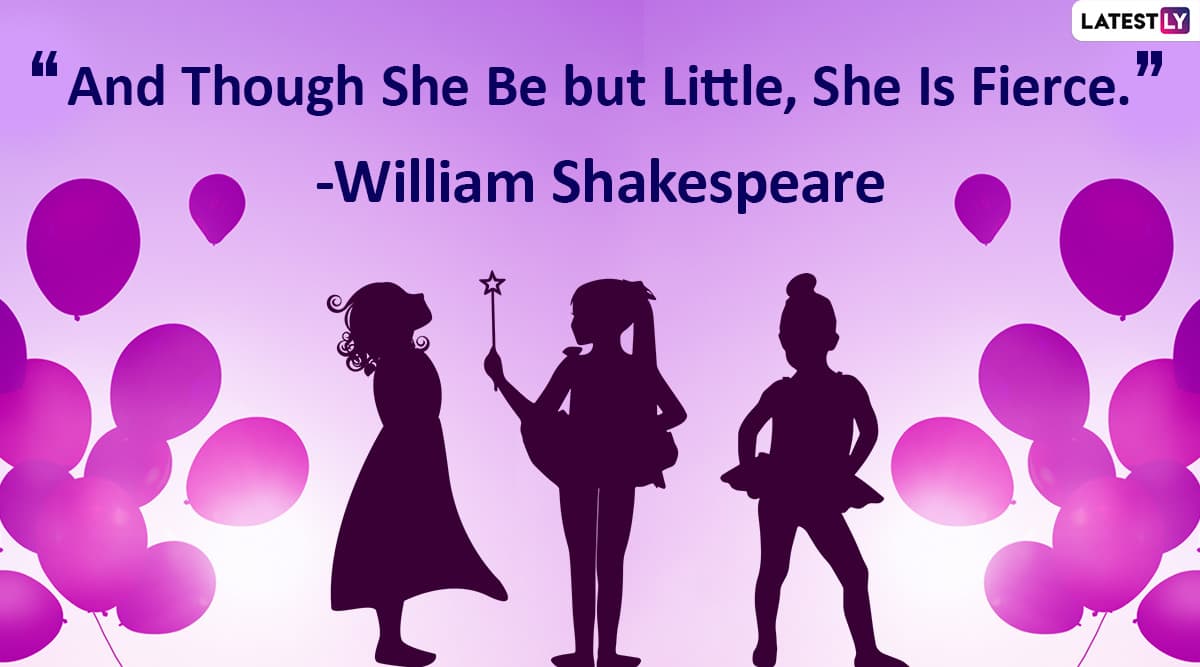 Quote reads:  "And Though She Be but Little, She Is Fierce." – William Shakespeare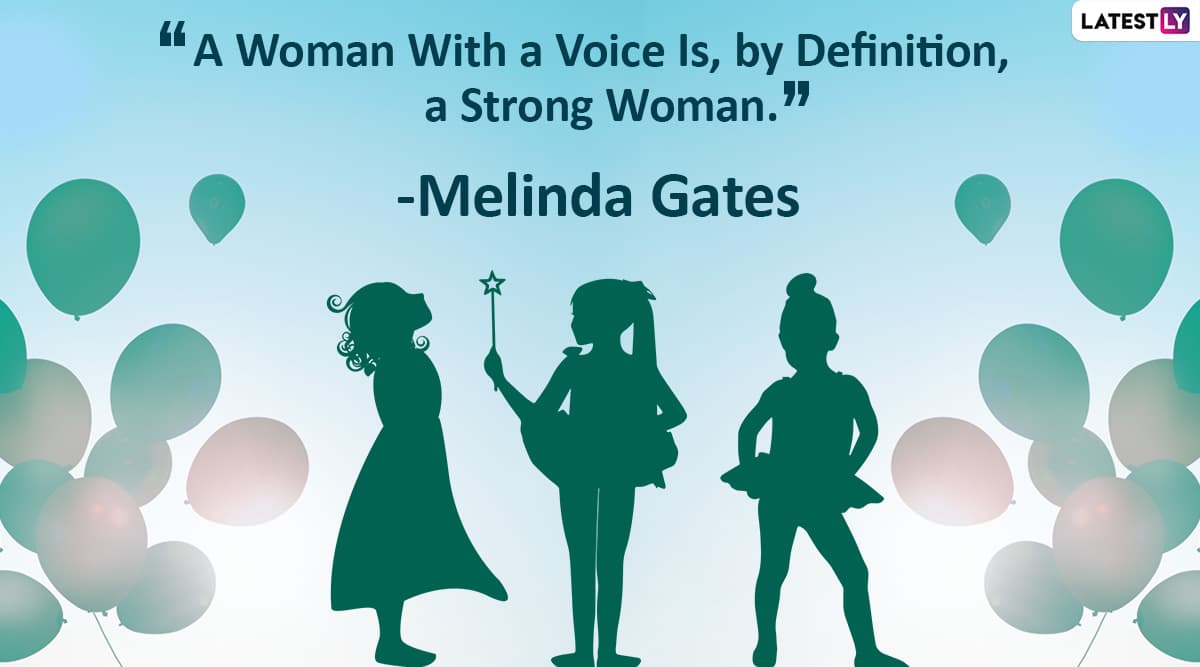 Quote reads:  "A Woman With a Voice Is, by Definition, a Strong Woman." – Melinda Gates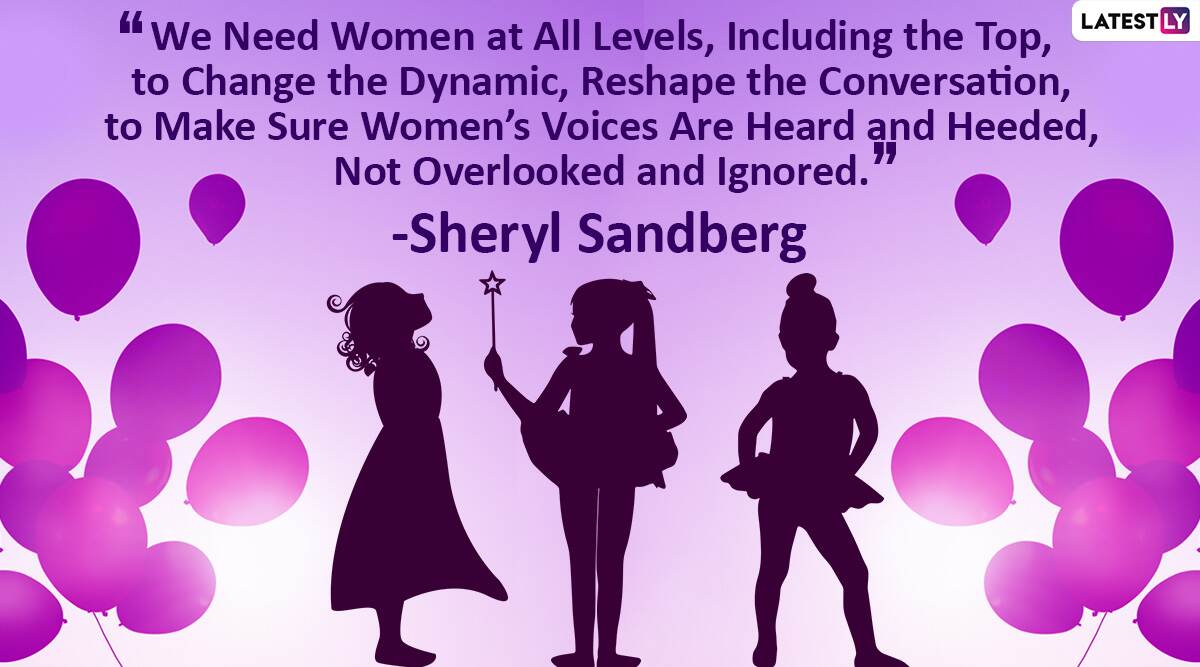 Quote reads:  "We Need Women at All Levels, Including the Top, to Change the Dynamic, Reshape the Conversation, to Make Sure Women's Voices Are Heard and Heeded, Not Overlooked and Ignored." – Sheryl Sandberg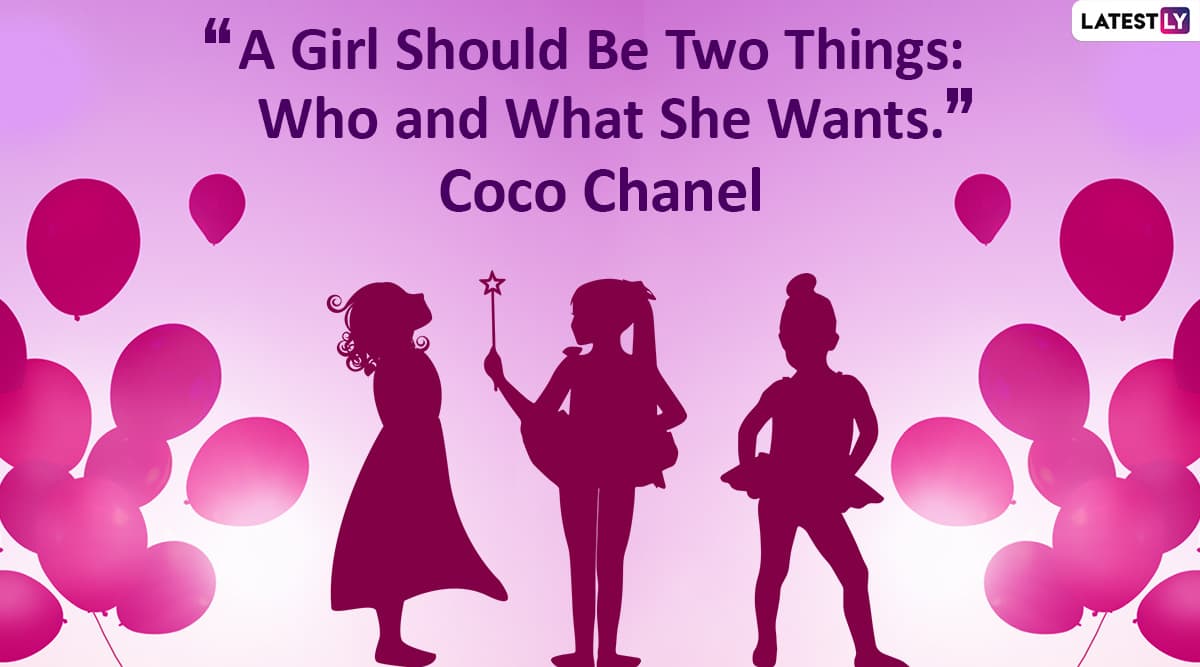 Quote reads:  "A Girl Should Be Two Things: Who and What She Wants." – Coco Chanel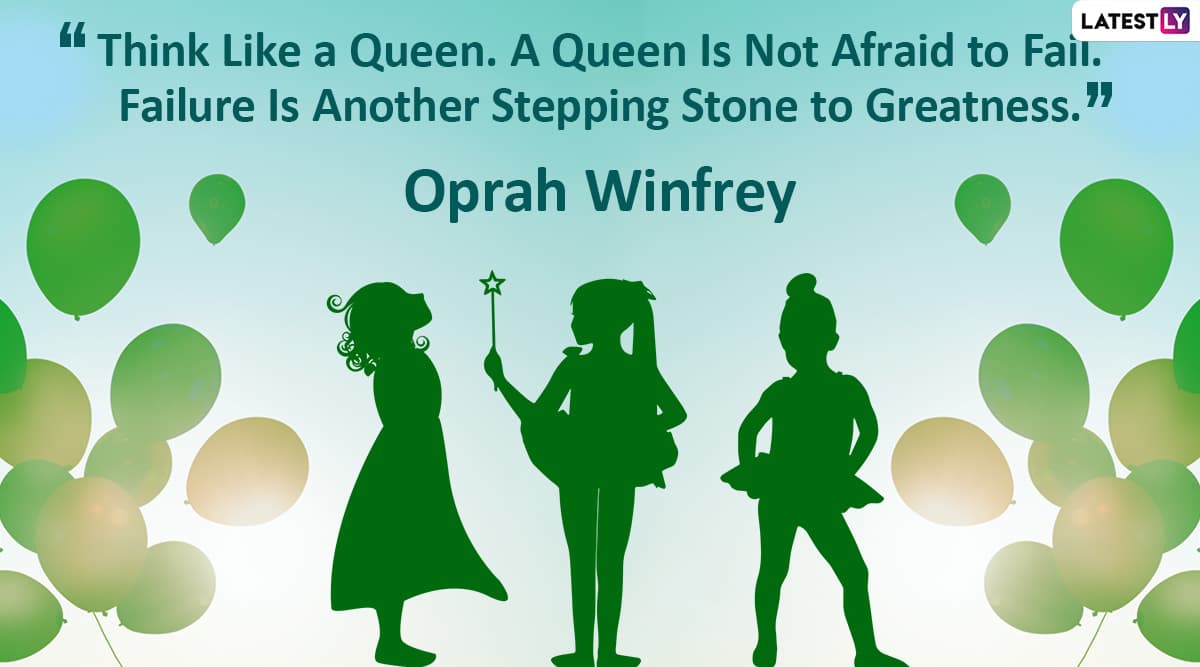 Quote reads:  "Think Like a Queen. A Queen Is Not Afraid to Fail. Failure Is Another Stepping Stone to Greatness." – Oprah Winfrey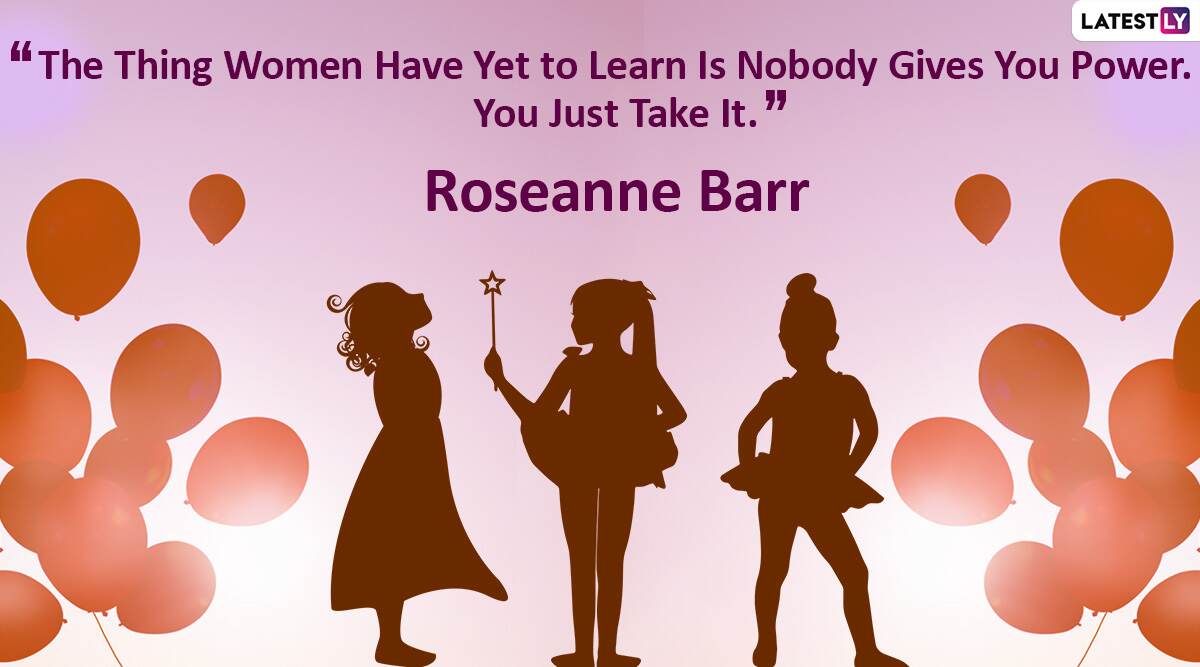 Quote reads:  "The Thing Women Have Yet to Learn Is Nobody Gives You Power. You Just Take It." – Roseanne Barr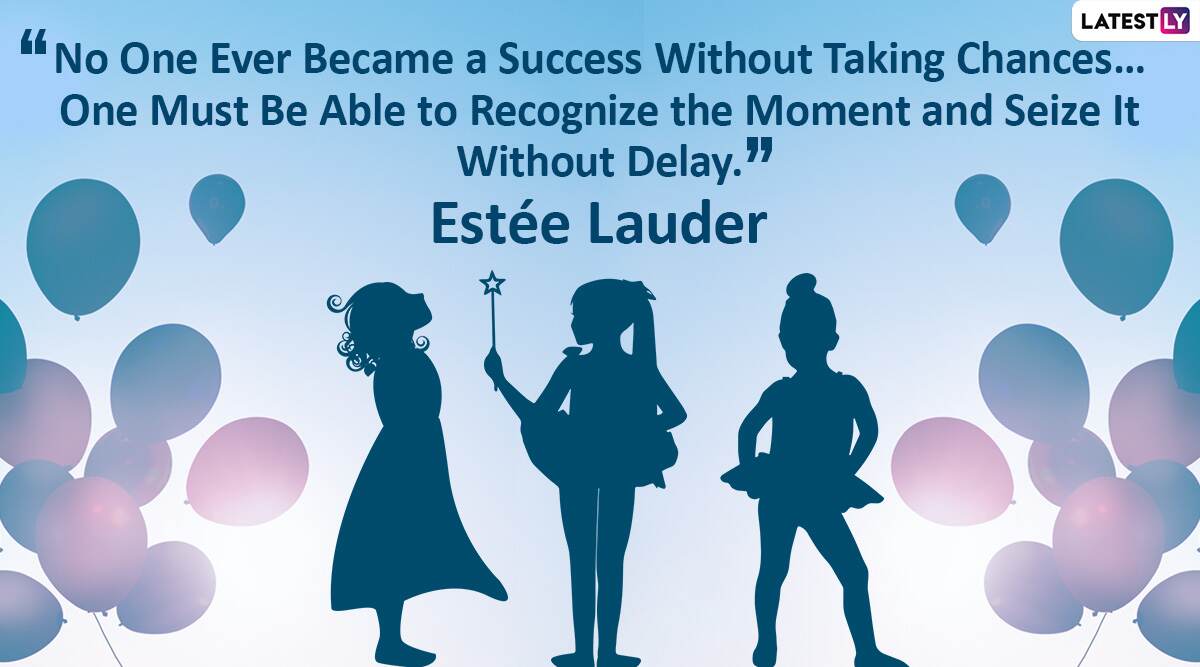 Quote reads:  "No One Ever Became a Success Without Taking Chances… One Must Be Able to Recognize the Moment and Seize It Without Delay." – Estée Lauder
GIF Images
Girl Child Day WhatsApp Stickers
As WhatsApp is a widely used instant messaging app, people also use the medium to send festive greetings and wishes. You can also send Girl Child Day WhatsApp Stickers by downloading it from PlayStore.
We hope the above collection on empowering quotes and messages help you to send your greetings and convey messages of the day. Several events are organised in different states on this day. An International Day of the Girl Child is celebrated around the globe on October 11 to highlight similar issues from around the world.
(The above story first appeared on LatestLY on Jan 23, 2020 12:45 PM IST. For more news and updates on politics, world, sports, entertainment and lifestyle, log on to our website latestly.com).