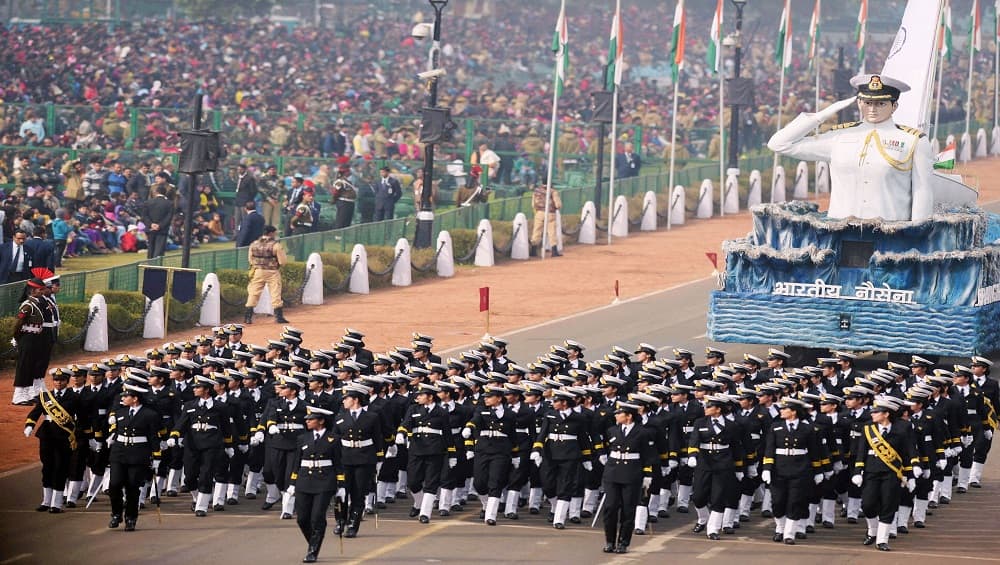 New Delhi, January 25: Republic Day in India is celebrated on January 26 every year. Like every year, the event will be marked by a grand parade and entertaining traditional performances. The parade starts from Rashtrapati Bhawan in New Delhi and goes on till the India gate. Brazil President Jair Bolsonaro is the chief guest for the 71st Republic Day parade ceremony. The parade, which is an exhibition of India's military power, is a prestigious affair and is viewed by people all over the globe. Republic Day 2020: List of Tableaux to Feature in R-Day Parade at Rajpath
Republic Day parade remains the main event every year. The function begins with the unfurling of the national flag by the President of India. Everyone salutes the national flag when the national anthem is played. It is followed by flamboyant performances and Jawans march. If you have brought the tickets you can watch it live. If not, then you can watch it live Republic Day 2020: Delhi Traffic Police Issues Traffic Advisory for R-Day Celebration at Rajpath on January 26, Check Routes to Avoid.
Republic Day Parade 2020 Live Streaming:
The Republic Day parade ceremony will be live-streamed on Youtube Channel on Doordarshan, India's National Broadcaster. Doordarshan national television channel has been telecasting the parade since the early sixties.
The event will also be live-streamed by the Press Information Bureau (PIB) India on its Youtube channel.
The President of India handing out important awards like the Kirti Chakra and Ashok Chakra. Several regiments of the army, air force and navy march along with the bands at the parade. To signify the culture of various states in India, the Tableau of an array of states are displayed. The end of the parade is signified by a 'beating retreat ceremony'.
On Republic Day, the President of India also hands out awards like the Kirti Chakra and the Ashok Chakra. Several regiments of the Indian Army, the Air Force and the Navy march along with the bands at the parade. Tableaus of various states are also displayed to signify the Indian culture.