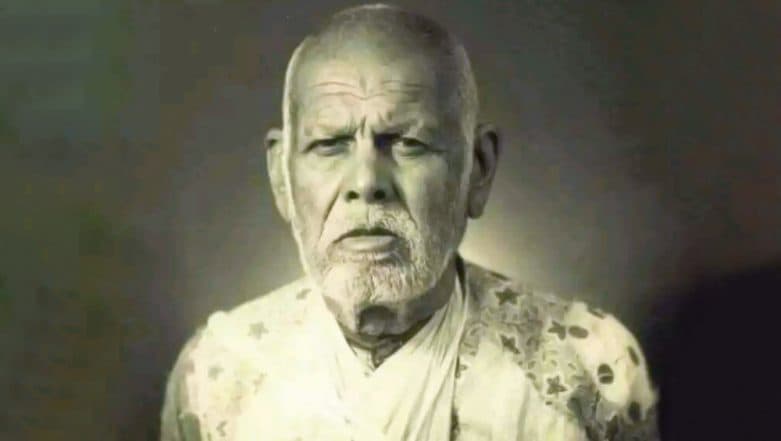 Sant Gadge Baba, a peripatetic mendicant-saint from Maharashtra, was one of the greatest modern-day social reformers in India, who worked for and among the underprivileged for the longest of his life. Until his death in 1956, Sant Gadge Maharaj, wandered from village to village, town to town, with a broom in hand, his only and other possession being a small earthen pot that he used to beg for food. The social reformer was born on February 23, 1876, and today on his 143rd birth anniversary, people from all walks of life pay their tribute, with political leaders encouraging for a clean nation. His greatest initiatives; especially to clean villages, is still maintained by his followers. Difference Between 'Swachhata Hi Seva' & 'Swachh Bharat Abhiyan'. 
His original name was Debuji Zhingraji Janorkar, who was born in Shendgaon village in Anjangaon Surji Taluka, Amravati district of Maharashtra. Gadge Baba lived in voluntary poverty and wandered to different villages promoting social justice and initiating reforms, especially related to sanitation during his time.  Satara District of Maharashtra Bags Top Spot of Being Cleanest Among Rural Areas. 
Sant Gadge Baba Early Life & Greatest Initiatives
Sant Gadge Baba was born to a dhobi (washerman caste) family in a small village in Maharashtra. He grew up at his maternal grandmother's home. As a child, Debuji Janorkar was interested in farming and cattle and later got married in 1892. Baba was a preacher par excellence. In 1905, Baba left his family to pursue his life as a saint. He used to carry his trademark broom and wear his food pan as a cap. When he entered a village, the first thing he would do instantly, was to clean the gutters and roads. If given any money by the villagers, he would use it for something good for society.
Not just cleanliness, he even discoursed to stop animal sacrifice as part of religious rituals and campaigned against vices such as alcohol abuse Gadge Baba would conduct Kirtans in which he used to emphasise values such as service to humanity and educate people against blind faiths and rituals. With the money that the villagers used to give him, Baba built educational institutions, dharamshalas, hospitals and animal shelters.
Maharaj died on December 20, 1956, on his way to Amravati. The Maharashtra Government initiated the Sant Gadge Baba Gram Swachata Abhiyan project in 2000-01 in his honour. This programme awards prizes to villagers, who maintain clean villages. Further, the Government of India instituted a National Award for Sanitation and Water in Sant Gadge Baba's honour. Many years have passed since his departure, but there is still a lot of following for him. The University of Amravati was renamed as Sant Gadge Baba University.