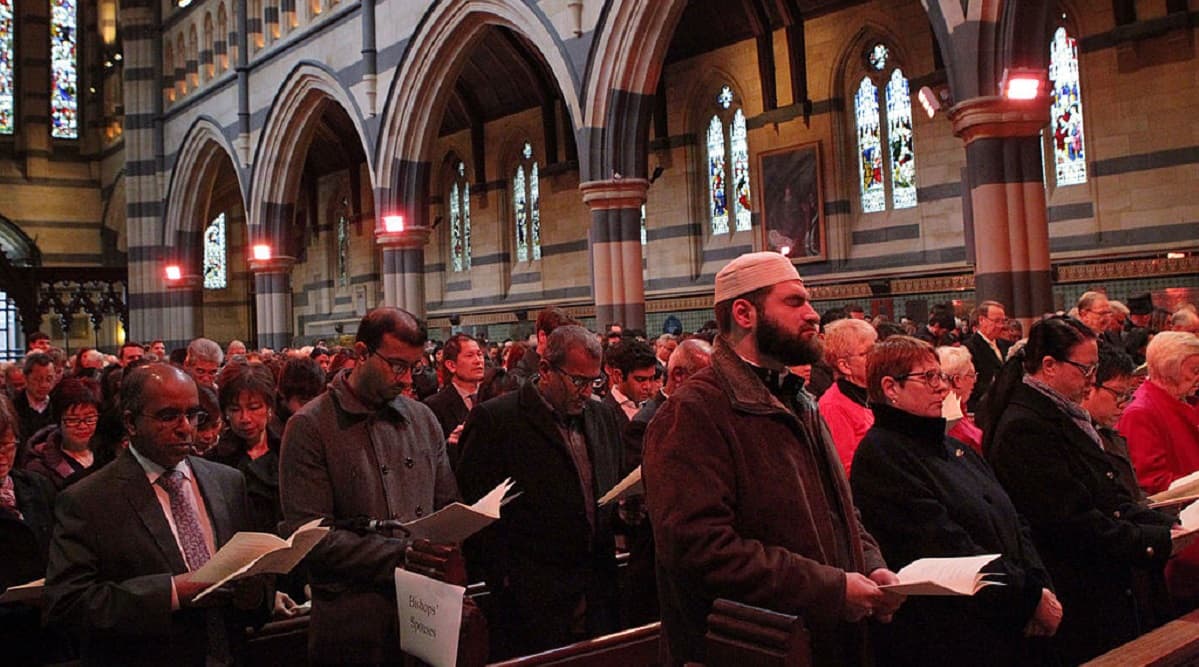 New Delhi, January 19: World Religion Day 2020 will be celebrated this year across the globe on Sunday, January 19. The annual event is aimed at fostering interfaith harmony among all religious groups in the world. The observance, this year, comes amid a deeply polarised atmosphere, with several right-wing factions of religious groups clashing with each other or suppressing the minorities in areas dominated by them. Imran Khan Fires Fresh Salvo Against 'Hindu Supremacist' Modi Govt Over Citizenship Amendment Act Passage, Draws Parallels With Nazi Germany.
World Religion Day 2020: Date, Significance and History
The event is observed each year on the third Sunday of January. This year, the date has fallen on January 19. History of the World Religion Day could be traced to 1950, when the Spiritual Assembly of Bahá'í faith in the United States decided to observe a Sunday in January when all religions in the world would be publicly respected by their members.
The practise gained prominence over the past couple of decades, with spiritual leaders calling it an essential event to counter inter-religious animosity. The Bahá'í faith adherents, who have been leading the initiative, have reiterated that respecting all religions is the only way to usher in a harmonious world defined by progressive values.
The Bahá'í faith was founded in the year 1868 by Persian spiritual preacher Bahá'u'lláh. The religion believes that all messengers of Abrahamic religion, along with persons who preached other major faiths in the world, were sent by the one God. In the year 2002, the Universal House of Justice - an elected global body representing the Bahá'í faith, published a letter to the "To the World's Religious Leaders", which stated as follows: "...interfaith discourse, if it is to contribute meaningfully to healing the ills that afflict a desperate humanity, must now address honestly ... the implications of the over-arching truth ... that God is one and that, beyond all diversity of cultural expression and human interpretation, religion is likewise one."