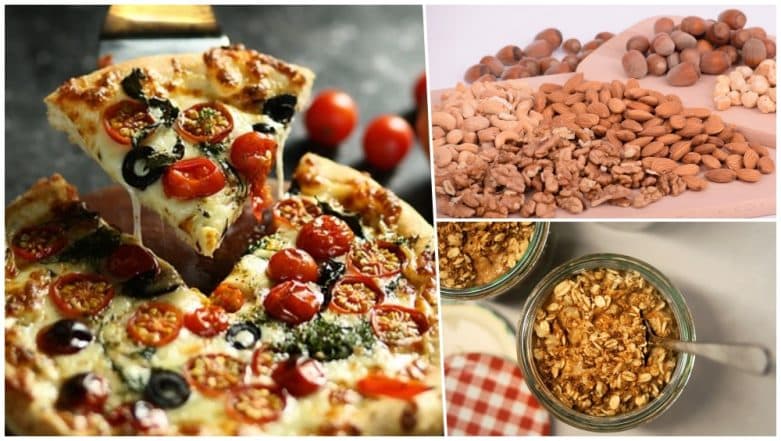 Do you often get bored at work and found yourself looking for motivation at your workplace? Or do you just struggle through your work hours? Well, then maybe you should order a pizza! A recent study has found out that just like a coffee helps you in being awake and active, a pizza can also add productivity to your work. Well, most of us love the cheesy, gooey dough covered with veggies or meat. And now a scientific study backs that this fast food can help you in your productivity. Along with receiving compliments from the boss, a pizza can increase productivity in the workplace. This study was conducted by an American psychologist Dan Ariely who wanted to observe the productivity patterns of workers in an organisation. Sweden Employers Introduce Exercise at Work, 5 Reasons How it Boosts Productivity of Employees.
Dan Ariely conducted research on the workers of a factory. They were presented with incentive offers like a free pizza, bonus claim and compliments from a boss. The researcher then observed the productivity patterns and analysed them for a week. He found that those who chose to get a free pizza displayed the highest level of productivity. The next in line was the boss's compliment. Surprisingly, the money did not get any high productivity but instead, the particular group saw a fall by over 13% in one week. So clearly, a free pizza worked as a better motivator over money among the employees. Bosses, are you listening?
A free pizza may work well as a perk and motivate some to do better, but it is not so healthy after all. Since we are talking about work productivity, here are some other foods that can help you in increasing your work productivity. 5-hour a Day to 4-Days Working Week! Does Working Fewer Hours Increase Productivity? Here's What Studies Reveal.
5 Foods That Boost Work Productivity
Bananas: Any kinds of fruits are good for health but if you are specifically looking for productivity then bananas are good. They have an energy-inducing ingredient. It also adds to your body's glucose needs. If you have one big banana, it can also be filling. Best is to have a banana, between two meals.
Nuts: Almonds, sunflower seeds, flax seeds, walnuts are some of the things that you should always carry or keep around your work desk. Other than enhancing productivity, these nuts also help in managing our mood. They help you in keeping your willpower. All kinds of nuts help in the neurotransmitter function, which helps in focusing.
Oats: Oats are a rich source of nutrition. They have B-vitamins, magnesium, potassium, and fiber which overall help in the nervous system. You can easily include oats in your breakfast and it not only is a filling option but also boosts productivity. Oats also help in regulating blood sugar levels.
Dark chocolate: If you love chocolates, here's a reason to snack on them at work. Dark chocolate is known to relieve stress levels. Dark chocolate contains cacao which has many antioxidants that help in improving cognitive functions.
Eggs: Breakfast is an important meal of the day and one should try and include at least one egg daily. Having an egg helps in increasing the memory and also speeds up activity. An egg has a B-vitamin called choline which is said to stimulate the brain's sensors.
Watch Video on Foods That Increase Productivity
These are some of the foods which can help you increase your productivity at the workplace. So if you find yourself slacking at the work desk, feeling demotivated, then it is time to get some dark chocolates and nuts and probably also change your breakfast items.