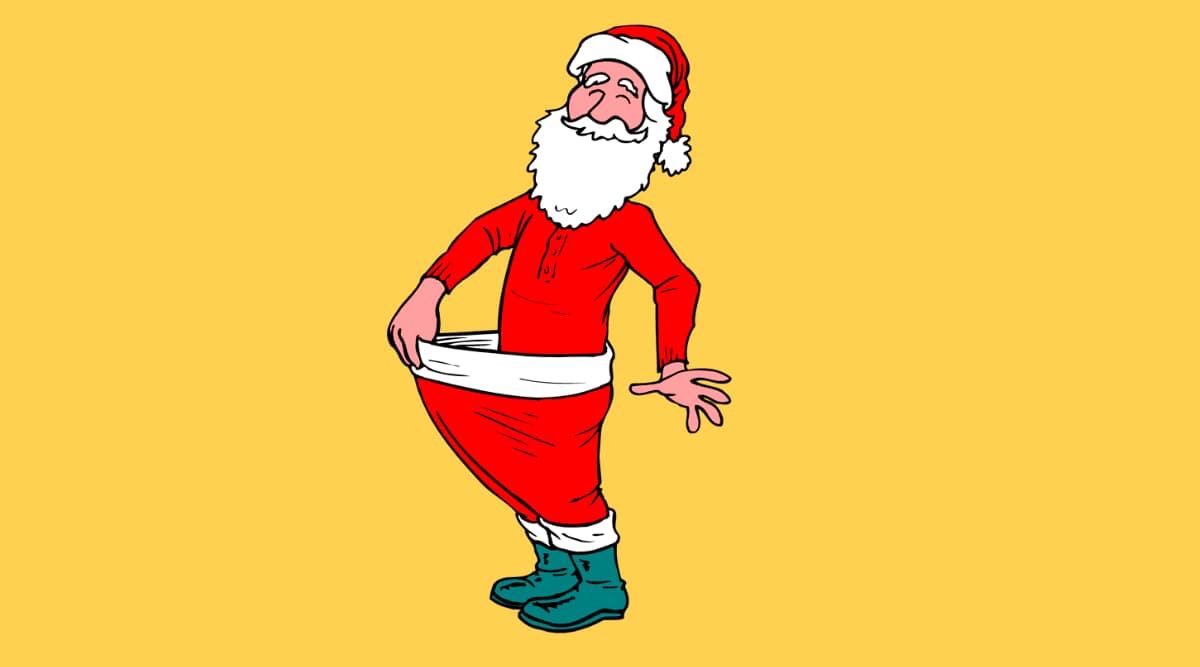 Even if you have been on track with your healthy eating goals all year, it is a slippery slope during Christmas with all the desserts and not to mention the cookie swaps and holiday parties that fill December. But that does not mean that you have to pack kilos during the holiday season. You can still enjoy your Christmas without gaining weight and undoing all the progress you made throughout the year. Here's how you can enjoy your gingerbread cookies and eggnog without going overboard.
Eat a Heavy Breakfast
Eating a large, nutritious breakfast can be a great way to start your day on a good, positive note. A substantial breakfast might sound counter effective if you are planning a big meal later, but getting a lot of fibre and protein in the morning will prevent you from overindulging later in the day. To enjoy your holiday season to the fullest, start your day with an egg-white omelette, a lot of veggies and whole-grain cereal.
Sweat Out First Thing in the Morning
We understand that holiday parties are going to fill up your day, but taking out some time for exercise in the morning can leave you feeling energised throughout the day. The endorphins released from working out will help combat the feelings of sluggishness after over-indulging. Ahead of Christmas 2019, People Share Fondest Memories of Their Childhood When They Lit Up Aluminium Trees During Holiday (View Pics). 
Don't Show Up Hungry at a Party
You must have had a hearty breakfast in the morning but do not show up famished at a dinner party. It will make you overindulge in empty calories that can make you feel sluggish and gain weight later. Do not make the mistake of saving up your calories for the big event. You will only end up making poor choices. Christmas 2019 Greeting Cards: 5 Beautiful DIY XMas Card Ideas to Make and Wish On The Festival (Watch Videos).
Carry Your Food
The best way to ensure that you eat healthy at a holiday party is to carry your food. Ask the host if they would like any additional dishes and whip up a more robust version of the traditional holiday fare. If not, you can carry some dry fruits or roasted sweet potatoes to ensure that you only indulge in healthy snacks items.
Fill a Quarter of Your Plate with Veggies
With all the delectable delicacies on the table, it can be easy to load up on the high-calorie foods like mashed potatoes and creamy during your big holiday meal. The best idea is to fill half of your plate with veggies first and one-quarter of your plate with meat and one-quarter with carbs. Christmas 2019 Traditional Foods: From Stollen to Panettone, 9 Delicacies Around The World That Are Part of the Holiday Feast. 
Know Your Triggers
There are plenty of holiday triggers that can lead you down on a slippery slope of poor choices. So if alcohol leads you to make poor decisions, cut yourself off after two drinks or save your glass of wine for dinner to enjoy later.
Eat everything you like but make sure that you are only eating the foods that you genuinely enjoy. Just pass on the indulgent foods that you don't love and stick to just those selected few.