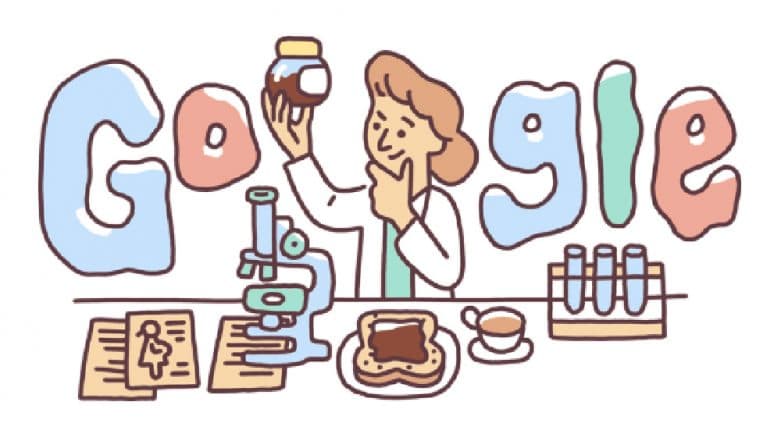 English haematologist Lucy Wills was honoured with a Google doodle on her 131st birth anniversary. Born on May 10, 1888, she is remembered for her research work in the prevention of prenatal anaemia. Today's Google doodle shows Lucy at work in her laboratory. She was in India between 1928 and 1933, at a time when pregnant textile workers in Bombay were suffering from anaemia, which posed a threat to their lives. Suspecting poor nutrition as the culprit, Lucy researched the condition and found out 'Wills Factor' was the cause.
Lucy thereafter came up with medicine made of yeast extract that cured the affected patients. She found the aid after seeing that a laboratory monkey's health improved after being fed the British breakfast spread Marmite which is made of yeast extract. Researches which followed proved folic acid as the factor which is recommended to pregnant women across countries. Dr Virginia Apgar, Inventor of the Apgar Score Honoured by Google Doodle on Her 109th Birth Anniversary.
She decided to pursue her career in medicine after stint working as a nurse in South Africa during World War I. Then England had started letting women work in the field. Thereafter, during the Second World War, she was a full-time pathologist in the Emergency Medical Service. By the end of the war, she was in charge of pathology at the Royal Free. She also established the first Haematology Department. Following her retirement, Lucy travelled extensively to Jamaica, Fiji and South Africa, continuing her observations and researches on nutrition and anaemia.
Lucy attended the Cheltenham College for Young Ladies, one of the first British boarding schools that taught science and mathematics to female students. She earned her first honours in botany and geology from Newnham College in Cambridge University, which is among pioneers in educating women.
Lucy was keen on mountain climbing, cross-country skiing, and choose a bicycle over a car to go to work. She was quite passionate about travelling and spend much time in it. She often travelled around the world while working on issues pertaining to expectant mothers.