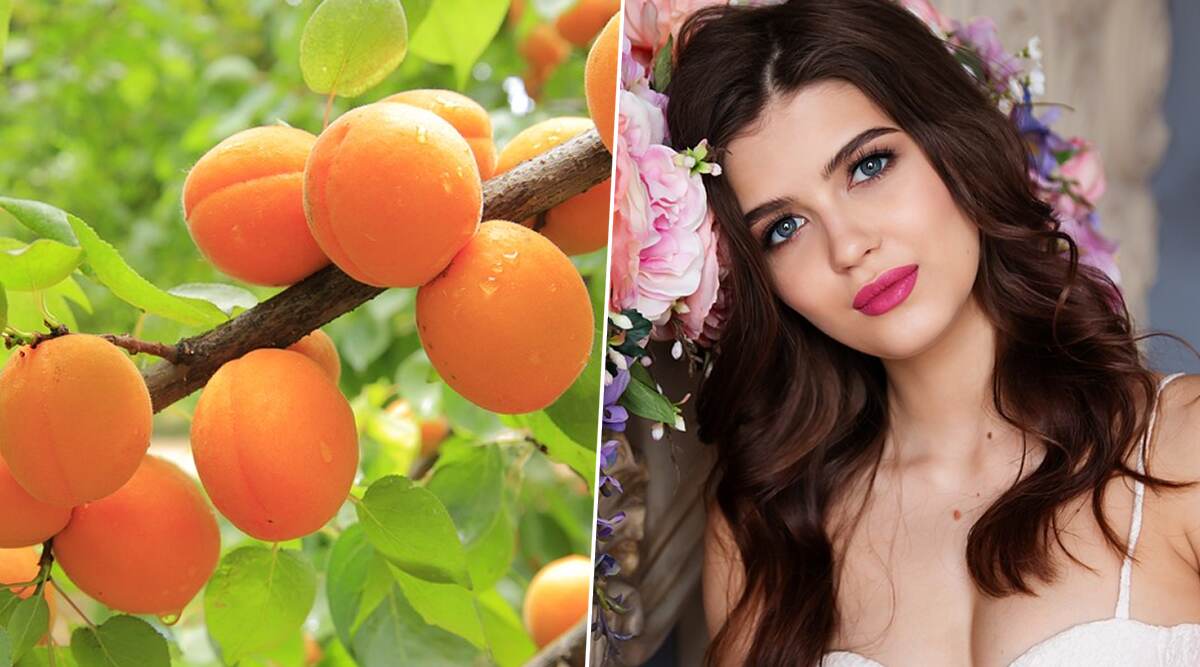 We all desire for a clear, glowing and healthy skin free of dark spots and blackheads, well it's not that difficult to achieve it, provided you lead a healthy lifestyle, eat good food and avoid cosmetic products. We can go for natural fruit like apricot which is rich in antioxidants and can help us achieve the desired flawless skin. The best part of apricot is that it does not keep the skin oily after its application. Apricots not just help to maintain the smooth and shiny appearance of the skin; it also aids to cure a number of skin diseases including eczema, itching, scabies, and a number of other irritating conditions. Now we will brief you with the way by which apricots can help you maintain fair glowing skin in our home remedy of the week, also how this stone fruit can help reduce blackheads. Home Remedy Of The Week: Nutmeg (Jaiphal) For Beautiful and Glowing Skin; How This Spice Can Reduce Acne (Watch Video)
Apricots are round and yellow in shape and they look like a small version of peach. They are not only good for skin but also improve digestion and eye health. Apricots are highly nutritious as they contain are high in Vitamin A, Vitamin C, Vitamin E and Potassium. It is by far the best fruit for your skin as it consists of beta carotene, lutein, and zeaxanthin, all of which are potent antioxidants that help fight free radicals in your body. Apricots protect your skin from the effect of free radicals which can lead to skin deterioration and signs of premature ageing. Weight Loss Tip of the Week: How to Use Apricots to Lose Weight (Watch Video)
How Apricots Helps to Reduce Blackheads & Get Glowing Skin
According to a study published in Photochemistry and Photobiology Journal, beta carotene, present in apricot may protect your skin against sunburns. Furthermore, the presence of essential Vitamins in apricots can help build collagen, which gives your skin strength and elasticity. Apricots are very effective in reducing blackheads as it deep cleanse the skin by removing dead skin cells and also unclog pores. Apricot oil can be used with sugar to make a superb scrub for your face. This will help to exfoliate damaged skin cells and gives you smooth and soft skin.
Fresh Apricot Face Mask For Glowing Skin and Preventing Blackheads
Apricots oil can also be used as a good moisturiser as it contains essential fatty acids and vitamin A. Before applying apricot scrub on your face make sure that your skin is deeply cleansed. Also follow some other good habits like washing your face at regular intervals, eating a healthy diet, avoiding oily foods, taking adequate sleep and doing some physical exercise to make your skin look glowing all the time.