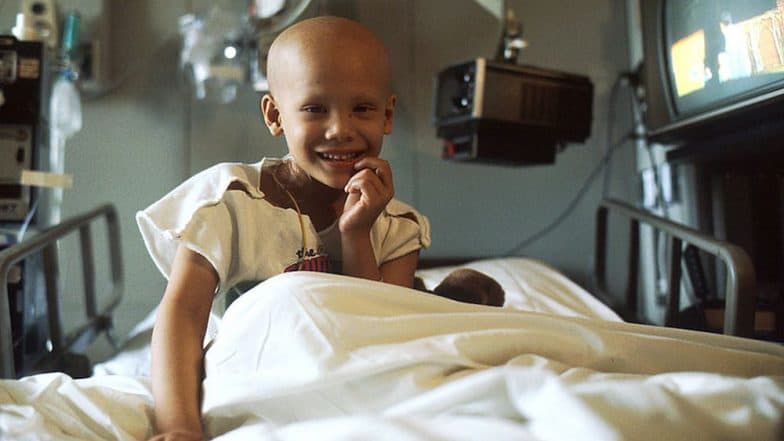 15th February is observed as the International Childhood Cancer Day (ICCD) every year since 2002. Childhood Cancer International (CCI) initiated the observance of this day. Working towards the goal of reducing childhood cancer mortality and the suffering related to cancer suffering, CCI functions with its partners predominantly WHO and SIOP. The increasing global burden of childhood cancer is only increasing and to help create awareness towards it, CCI works collectively globally with a network of 171 member organisations in 88 countries. Childhood Cancer Survivors May Experience Sleep Problems as Adults, Says Study.
Significance of International Childhood Cancer Day (ICCD)
With the aim of eliminating the mortality rate, pain and sufferings of the children having cancer, this day is an observance of collective efforts of various organisations to help reach the aim. The aim is to achieve an increased rate of survival for all children having cancer, without any discrimination based on the financial background. By 2030 the aim is to meet at least 60 percent of this goal. On International Childhood Cancer Day efforts are made towards increasing awareness and reaching out to maximum numbers of children having cancer. The goal is to bring up childhood cancer as a global health priority.
Theme of International Childhood Cancer Day (ICCD)
With the aim of standing unanimously against childhood cancer and achieve the WHO Global Childhood Cancer Target Goals, the theme this year is "No More Pain" and "No More Loss" for children, survivors and their families. The themes suggest that strict and urgent steps need to be taken to fight Childhood Cancer. Spread awareness for early detecting, giving easy access to access life-saving essential medicines and right to treatment without pain are a few points the theme is set to make.
Every year over 300000 children are diagnosed with cancer, and the worst part is that 8 out of these 10 children come from lower to the middle class with minimum or almost no financial support to provide the child with quality treatment. On this day we must all join hands to support the cause.