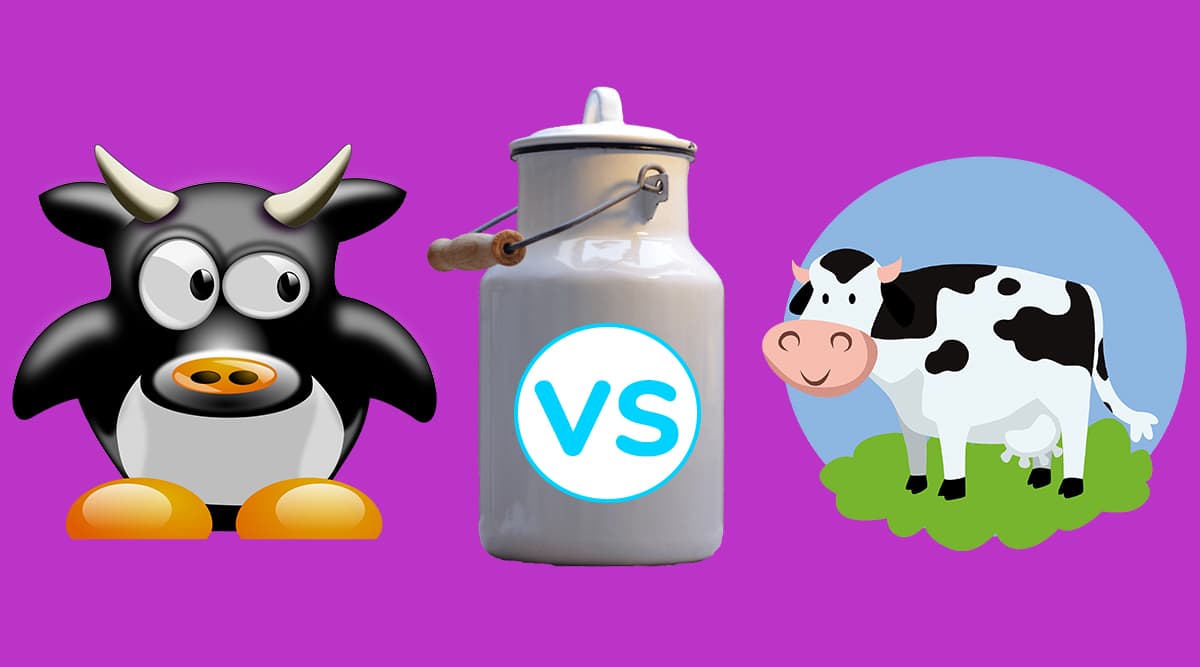 Cow Milk vs Buffalo milk, which one is healthier and nutrient-rich? This has been a never-ending debate. While some people believe that Buffalo milk is fattier than cow milk, some believe that cow milk causes more acidity problems in kids. There have been several myths and facts doing the rounds on the internet. It is National Milk Day today. The day is celebrated every year on November 26 to celebrate the birth anniversary of Dr Verghese Kurien, the father of India's White Revolution. Yes! he brought the white revolution in India making the company Amul what it is today. What better day than today to clear the air about Cow milk vs Buffalo milk than today?
Whole milk is said to have several health benefits, especially for kids it is said to be considered as a complete food that helps them during their formative years. Both types of milk are rich in Calcium and protein that makes it one of the healthiest food options. However, the nutritional profile of both types of milk differ. Here's the difference between Buffalo and cow milk:
Cow Milk Vs Buffalo Milk
Buffalo milk is said to be thicker and more fatty than cow milk. Buffalo milk, therefore, is also known to have better protein content content. However, Buffalo milk also has more calories due to high-fat content. On the other hand, cow milk has a thinner consistency and contains more water and fewer solids. In fact, Cow milk is almost 70 percent water. While both buffalo and cow milk contains minerals such as calcium, phosphorus, magnesium, B12 and potassium, etc. Buffalo milk contains more nutrients than cow milk. But since cow milk is thinner containing more or less similar nutrients cow milk can be easier on the stomach. Cow's milk is rich in a variety of minerals, vitamins, and proteins and is said to contain calcium just like Buffalo milk. However, cow milk has less cholesterol and more fat and calories. Both are beneficial for healthy bones, dental health, reducing obesity, and is known to be good for cardiovascular health. However, Buffalo milk is not consumed all over the world and is restricted to South Asian countries such as India and Pakistan. It is consumed in Italy as well. Cow's milk is consumed all over the world.
In conclusion, if you are looking for choosing the best among the two types of milk, you must know that buffalo milk contains more fat and more protein as well. So according to the requirements of your diet, you must choose one. You must know that the fat found in non-contaminated forms of both the milk is healthy.