We expose ourselves to water without even thinking so many times in a day. Our survival depends on water. But what if we told you that there are about only 50 known people in the world that are allergic to water? Seems shocking right? Unfortunately, it is a truth. Lindsey Coubray who is one of the very few people suffering from disease struggles to even shower, swim or come in to contact with water in any. She cannot even cry! The condition called the aquagenic urticaria is extremely rare and has only affected about 50 people around the world. What's a Rare Disease? Here are 6 Strange Diseases You've Never Heard of Before!
19-year-old Lindsey having aqua urticaria is allergic to her own tears. She ends up developing hives as soon as she even touches the water. It also leaves her breathless and sneezing. It even makes it difficult for her to leave her house fearing the rain. Her condition is so worse that it only allows her to drink milk as water causes excruciating sores to appear in her mouth. She has to take antihistamines every time she bathes. UK Teen Who Vomits 30 Times A Day Weighs Only 38 Kilos, Given Less Than 6 Months To Live!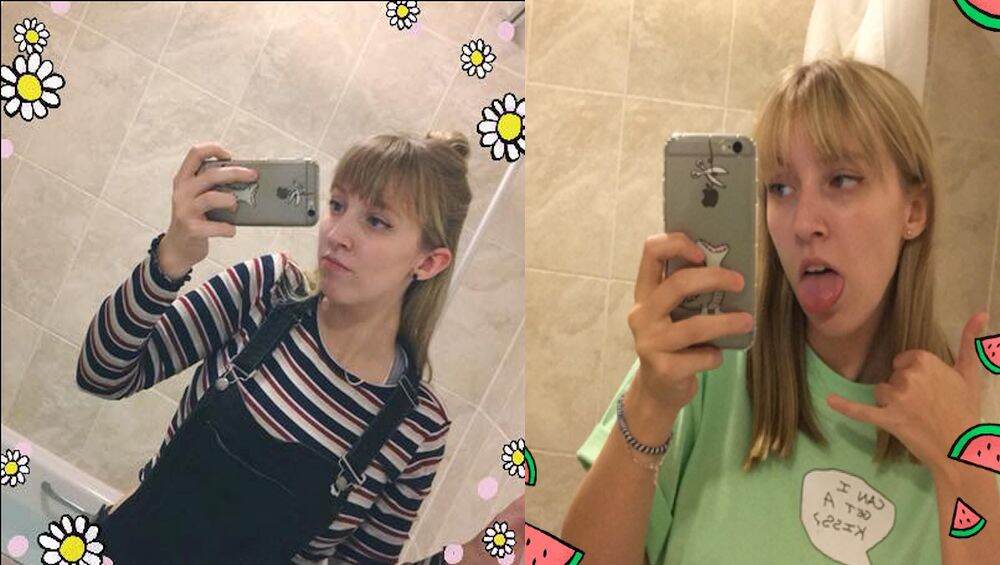 What is Aquagenic Urticaria?
Aquagenic urticaria is a type of chronic urticaria(hives) because of water. Even tears, sweat and sometimes drinking water shows its effects. It affects only about 50 people in the world. A study believes that among the limited cases reported, The prevalence of this condition seems to be more females typically occurring during puberty or postpuberty. The study describes the condition as- 'Aquagenic urticaria (AU) is a rare inducible form of physical urticaria, which occurs in response to cutaneous exposure to water, including sweat and tears. Patients present with characteristic 1–3 mm folliculocentric wheals with surrounding 1–3 cm erythematous flares within 20–30 minutes following skin contact with water. In rare cases, there are concomitant systemic symptoms, such as wheezing or shortness of breath.'
Symptoms
1.Wheals (a red, swollen mark) and flares within 20–30 minutes following skin contact with water.
2. Patients can also experience associated symptoms, including pruritus, burning, and uncomfortable prickling.
3. Urticarial lesions (severe itching) usually resolving within 30–60 minutes of cessation of water contact with the skin.
4. Common appearance around the trunk and upper arms, usually sparing the palms and soles.
5. Rarely, patients can experience systemic symptoms such as wheezing or shortness of breath.
Treatment
The condition cannot be cured but can be managed only up to a certain extent. Since the causative factor of AU is water is, simple avoidance of the offending substance presents as an impractical, at times impossible, a task for patients. The study says, 'The urticarial symptoms, such as wheal formation and pruritus, are thought to be mediated, at least partially, by the effects of histamine on the H1 receptor. Therefore, the first-line therapy for AU generally consists of oral H1 antihistamines. First-generation H1 antihistamines have significant sedative and anticholinergic side effects; these undesirable effects can continue much longer than the therapeutic, anti-pruritic effect, which only lasts ~4–6 hours.'
The rarity of this condition makes the diagnosis extremely difficult and the management as well. The study further says, 'While water may be a seemingly innocuous substance to most of us, there are patients who suffer from side effects of exposure to water. A clinical history of hives in response to water exposure, as well as a positive result of a water challenge test, are keys to diagnosing AU. It is critical to differentiate AU from other physical urticarias.'