In a step towards saving the corals, the Western Pacific nation Palau has banned toxic sunscreen by 2020. The announcement comes after President Tommy Remengesau Jr signed The Responsible Tourism Education Act of 2018 on October 25 banning sunscreen in Palau from 2020.
The law defines reef-toxic sunscreen as those with oxybenzone, methylparaben, ethylparaben and other chemicals. People found selling or distributing the sunscreen will have to pay a fine of USD 1,000 civil penalty per violation and the sunscreen will be confiscated. Hawaii had passed a similar ban earlier this year. Hawaii Bans Sunscreen Lotions to Protect its Coral Reefs, Becomes First US State.
While scientists are constantly monitoring if corals are being affected by global warming and other related problems, some say it is far from ocean warming. However, according to the Scripps Oceanography team, even corals in the deep are exposed to thermal stress at intervals like those in shallow waters.
Know how sunscreen enters ocean waters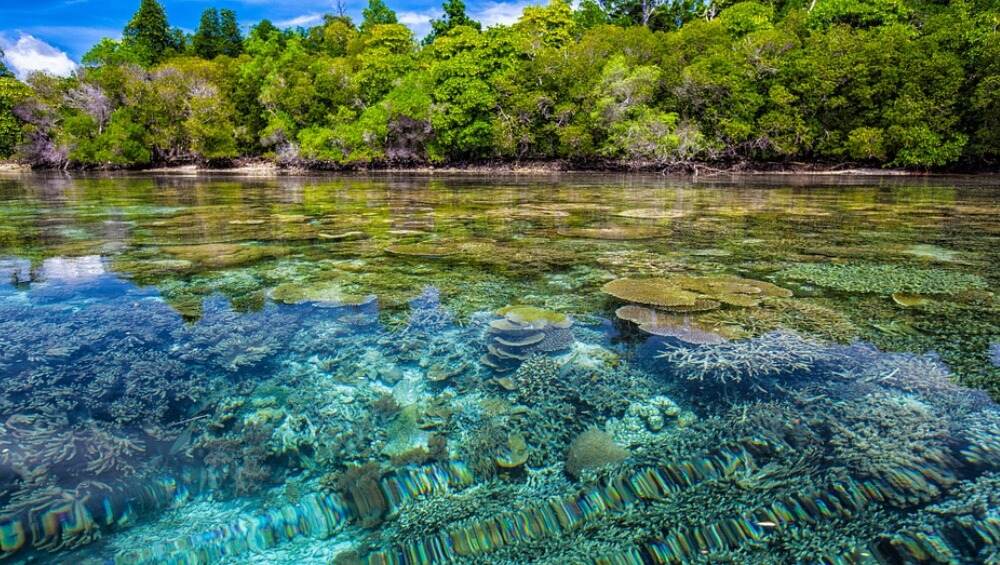 The move comes legislative findings discovered contamination of Palau's unique aquatic environments. Even levels of chemicals were found in the popular Jellyfish Lake. Scientists say there is a growing evidence that chemicals from sunscreen that washes off swimmers enters the marine ecosystem and poses grave dangers. 60 Percent of Earth's Wildlife Has Been Lost, We Are the 'Last Generation' That Can Save Nature, Says WWF.
According to the country's law, sunscreen business can thrive for another year in the island nation and thereafter penalty will be imposed. Remengesau believes that the power to confiscate sunscreens will stop the non-commercial use. The sunscreen ban is timely with the recent decision to reopen Jellyfish Lake. It had been closed to let the jellyfish recover after a drought.
A Coral Reef Research Foundation 2017 report said that there was a widespread presence of sunscreen products in the lake. Palau has in the past years brought in several laws to protect its rich natural habitat and educate people about the problems attached to it.
In 2017, Palau launched the Palau Pledge according to which all visitors before entering the country are required to sign a pledge to the children of Palau, that they will preserve the island. Remengesau said, "While Palau may be a small-island nation, we are a large ocean-state and conservation is at the heart of our culture."