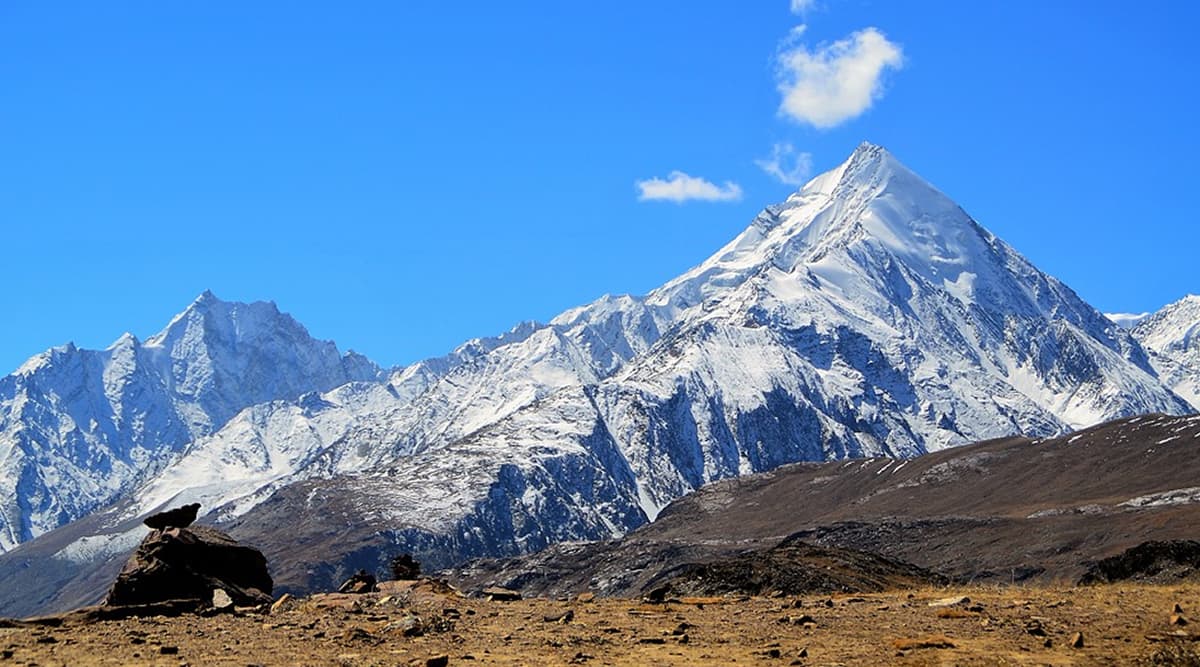 The winter chills are here already and we have finally bid a goodbye to the monsoons in India. The rainy season was prolonged this year and everyone awaited the dip in the weather. Now as the chilly weathers are here, parts of Northern India are already receiving snowfall. For someone who has never seen snow, this is the best time to plan a trip in the Northern part of the country. And if you are someone absolutely about winter exploring then we give you the best places to travel to in the winter season in India. Travel Tip of the Week: Guide to Prepare For a Perfect Winter Trip.
Best Winter Travel Destinations in India
Gulmarg and Sonmarg, Kashmir
View this post on Instagram
Kashmir is called heaven on earth for a reason. The state has so many picturesque landscapes and in winter, the beauty gets enhanced. Parts of Gulmarg and Sonamarg, especially are blanketed in snow with lovely snow-capped mountain views all around. You can make the most of it by taking part in snow activities like skiing and snowboarding.
Dalhousie, Himachal Pradesh
View this post on Instagram
Dalhousie is a beautiful town in Himachal Pradesh's Chamba district. Dalhousie is a popular destination even during summer because the temperatures here are a bit chilly in the summers too. But during the winter, it turns into a wonderland with snowy surface everywhere. It is pollution-free and thus will make you completely rejuvenated after a holiday here. Khajjiar, the Mini Switzerland of India is also located here.
Dharamsala, Himachal Pradesh
View this post on Instagram
Enjoy a slice of Tibetan lifestyle in the quaint little hill station of Dharamsala. With views of Dhauladar range in the back, and a little snow on them, Dharamsala paints a beautiful picture in the winters. With a lot of Tibetan refugees staying here, you can interact and learn a lot of their culture and adaptation to the Indian lifestyle. Mcleodganj has the headquarters of His Holiness The Dalai Lama, so be rest assured about the peaceful vibes here.
Auli, Uttarakhand
View this post on Instagram
Nestled in Uttarakhand is another beautiful hill town of Auli. It is not so widely explored a destination but calls out for visitors during the winter months. For a combination of nature and adventure, you should visit Auli. If there is a good amount of snow, then you can experience skiing here. In January, it hosts an annual Ski Championship too. There are some camping options which let you camp out in the cold and enjoy the bliss of wintery and starry skies.
Ooty, Tamil Nadu
View this post on Instagram
If you want to explore down South, then visit the queen of hill stations, Ooty in Tamil Nadu. The small town has a lush landscape of tea gardens and serene waterfalls if you visit just now (post monsoons). One can also enjoy the colonial architecture vibes and do not forget to take the toy train that leads you through the Nilgiri mountains.
Spiti Valley, Himachal Pradesh
View this post on Instagram
Spiti Valley in Himachal Pradesh is strictly for mountain lovers and those who enjoy rocky terrains. It is one of the challenging destinations among all the others mentioned above, as the weather changes here are unpredictable. So we would always advise you to venture into Spiti with a group tour, who are aware of the facilities here. The views are beautiful, and with barely any network in the interiors, you can get a complete break. The best time to visit here would be around the late winter months of February March, when the winters are not too severe.
In India, most of the winter travel destinations are in the Northern, especially if you want to enjoy the snow. You can visit the Southern part of the country, but the charm of snowy landscapes would be missing. So if you really want to explore the chills of the winter and do some winter adventure sports, then we advise you to take a trip up Northern India this season.