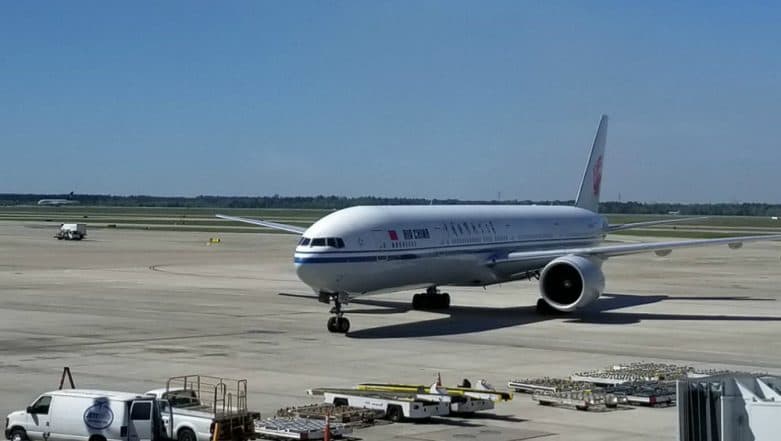 An Air China flight that was travelling from Changsha to Beijing was forced for an impromptu landing. Reportedly the Air jet pilot had to take the sudden decision as a passenger threatened crew members with a fountain pen. The incident took place on April 14 to a board flight CA 13540. According to the Civil Aviation Administration of China (CAAC), a man who was carrying a fountain pen was threatening to harm Air China staff members on the board plane. The CAAC stated on it's website, "The crew prepared and went to Zhengzhou Xinzheng Airport according to procedures. The incident was successfully cleared and the passengers and crew members are safe."
The statement did not provide any further details. The flight took off from Changsha, the capital of southern Human province and was scheduled to arrive at the Beijing Capital International Airport during afternoon 1:00 pm (China's local time). But in a spur of the moment, when one of its passenger threatened to harm the crew members, it immediately landed at Zhengzhou Xinzheng International Airport.
Air China said that the plane made the unscheduled stop due to "public safety reasons" and that police and civil aviation were handling the situation. The Zhengzhou airport informed that it immediately activated emergency measures so that the passengers who faced an emergency landing were in a stable mood. They added that the airport is operating normally. Media reports suggest that the authorities refused to provide any further information and it is still unclear that if the interference referred to any possible hijacking attempt.