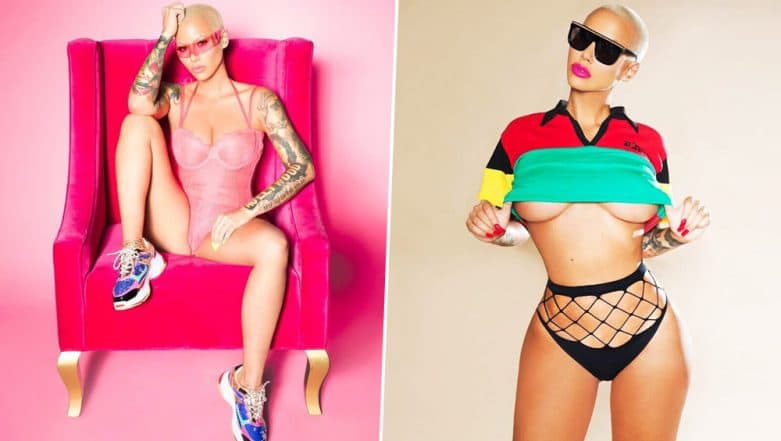 Amber Rose is famous for her straight forward approach to everything and her empowering slut walks. The model recently landed on a list of The greatest hoes of all time and had an issue with it. The problem wasn't that she was on the list, she sarcastically commented on the post and said she's mad because she's on number three. After trying so hard, she still doesn't get the top spot, and it annoys her. Amber Rose Poses Topless In a Sexy Boxer Pic: Promotes Her 4th Annual SlutWalk 2018 Movement.
Amber Rose doesn't tolerate anyone talking ill about her for no reason, and she's quick to defend any woman who faces this. Recently, Amber Rose poked fun on herself and her life when someone added her to the list of greatest hoes of all time. Rose landed on the third spot and used sarcasm to fight for the first spot. Amber has been a victim to slut-shaming ever since she got famous and fought very hard to fight against slut-shaming. Amber Rose Announces Her Pregnancy with Boyfriend Alexander Edwards, View Pic.
Amber Rose's Instagram Post About the List with Her Sarcastic Caption
Amber Rose is currently pregnant with her second child with music executive Alexander "AE" Edwards. She had to cancel her slutwalk this year due to her pregnancy. The slutwalk started back on April 3, 2011. This year marks the first time after 2011 that the slutwalk is not taking place. Amber Rose has been a very vocal feminist and fights for women getting slut-shamed. The event started in Toronto, Canada when a police officer made a suggestion saying, "women should avoid dressing like sluts". Since then, the rally began as a protest where women dress however they please to fight against sexism and expectations from women.