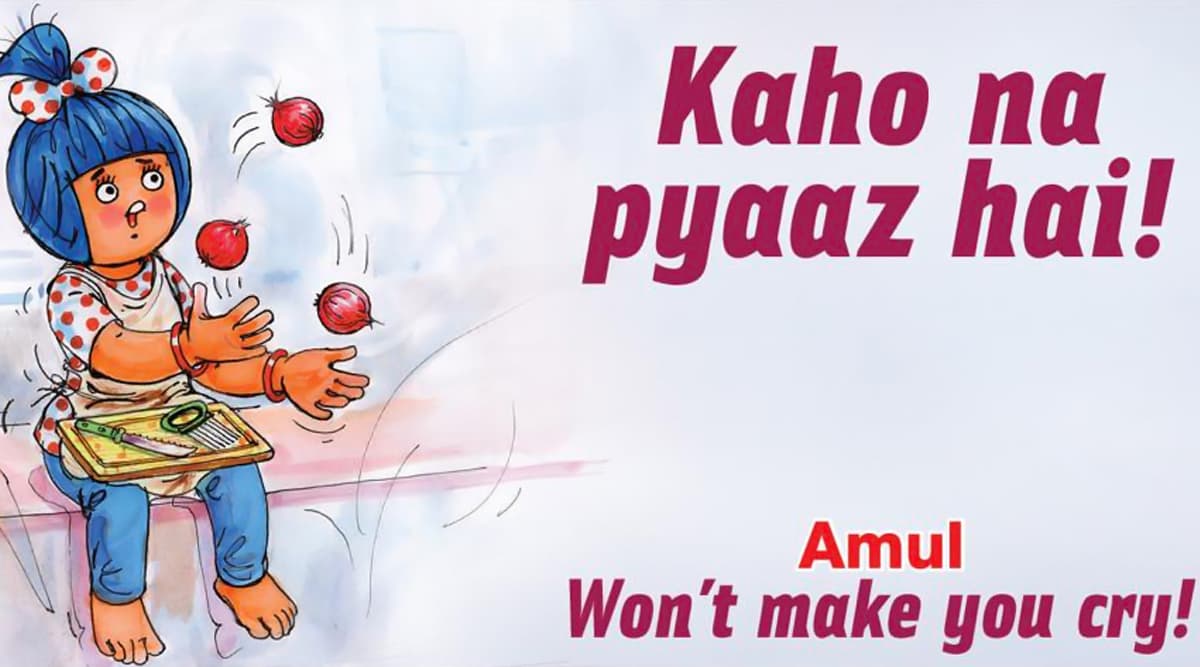 The one issue that has got everyone talking is the onion price hike in the country. The rates of onions per quintal are only rising and there seems to be no respite from the same. As the price inch over Rs 150 per kg, dairy company Amul has made a topical doodle on the rising price of the bulb. As always, they are creative and like the text on their ad says, this one "won't make you cry." Punning on the name of popular Bollywood film Kaho Naa Pyaar Hai, then replace the word Pyaar ki Pyaaz (meaning onion). Onions Are The New Currency! Funny TikTok Video of 'Rickshaw Driver' Using The Bulb as Coins is Going Viral.
Onion is a kitchen essential vegetable and most households cannot cook without using it. But with the recent skyrocketing of prices, people would rather skip it. The government is trying to make up for the shortage of supply through imports but as of now, there is no sign of the rates coming down. Amul Topical which is known for showcasing the recent news, happenings, achievements or any trends through their ads, have made one on rising onion prices too. Amul's Topical Ad on Communication With Vikram Lander Has People 'Loving Them to The Moon and Back'.
Check Amul Topical's Ad on Onion Prices:
#Amul Topical: Price of onions rises exhorbitantly! pic.twitter.com/1CMBvv2PQr

— Amul.coop (@Amul_Coop) December 10, 2019
Very smartly they use the movie name to pun on the word Pyaaz. The mascot is seen making an effort to hold the onions while she is cooking. And like always, they have a special tagline which says, "Amul won't make you cry."
As per reports, the price of the bulb has touched as high as Rs 165/kg in some retail markets. In most cities, the rates are above Rs 100/kg. The main reason behind these skyrocketing prices is the unseasonal rains that we experienced this year, which damaged most of the onion produce.