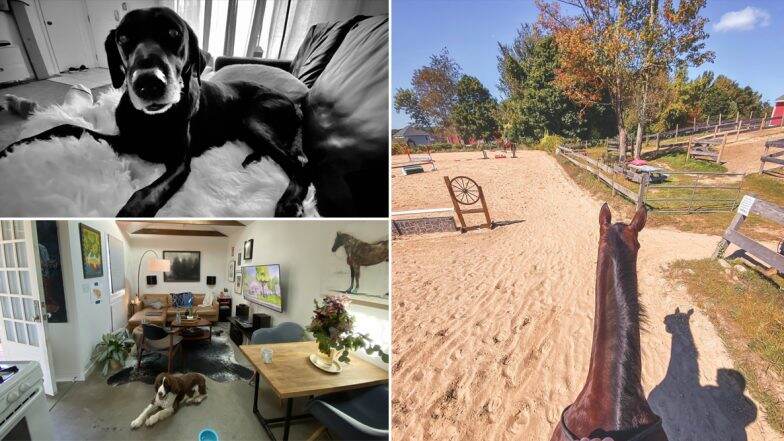 Apple just launched its iPhone 11 series in the market, and it received mixed reactions. When the tech giant unveiled its first look, people were blown looking at its design, especially the triple camera. People were quick to take on Twitter making hilarious memes for being trypophobia and compared the triple rear camera even to fidget spinner. Despite the initial response of the iPhone 11 series, fans who have bought the cell phones do not seem to regret it. The Apple users are rather seen boasting the phone's ultra wide-angle lens. They are sharing pictures taken by the latest iPhones, and we must admit the viral pics are breathtaking.
Taking advantage of its array of three rear-facing cameras, Apple's iPhone 11 family has added several new photos featuring the final results. Especially when it comes to cat photography as well as landscape shots, interiors and much more, it appears that iPhone 11 users are happy with the new triple rear camera. They are not disappointed! People love it and the pictures going viral clearly describes why. Apple iPhone 11 Slofies Concept Fails to Impress Social Media, Slo-Mo Selfies Jokes and Funny Memes Crack Up the Internet. 
Check What Twitter Has to Share:
iPhone 11 Pro Max is a mouthful, but it really takes view from the top photos to the next level. pic.twitter.com/t0KLDoQRor

— Terisé (@terisemcole) September 21, 2019
Look at This Cutie Now:
I'm really digging the wide angle lens on the iPhone 11 Pro Max. Much easier to get photos of Labradors who are on the couch with you. #dogs #LabradorRetriever pic.twitter.com/hl0dqCCbAo

— Phillip Sumner (@phillipsumner23) September 21, 2019
Best for Your Caturday:
Ultra-wide angle lens is going to revolutionize cat photography pic.twitter.com/TogimFkSpW

— Thomas Fuchs 🌵💾🕹 (@thomasfuchs) September 21, 2019
Beautiful:
Okay but this new wide angle lens on the iPhone 11 😍 pic.twitter.com/1BMrZH8FTi

— møurad 🇲🇦 (@mourvd) September 21, 2019
Super Impressive!
First shots with the #iPhone11ProMax ultra wide lens. pic.twitter.com/PI2ltYUlFr

— r. roberts (@rylyroberts) September 21, 2019
Poser!
Photo taken with the iPhone 11 Pro ultrawide lens - no editing done at all. The dynamic range is insane🤯 pic.twitter.com/iltnxSNE6k

— Billy (@billykyle) September 20, 2019
It is:
Ultra-wide lens is ultra wide. pic.twitter.com/hKshpIB7Sx

— 1200 nits (@robsilverii) September 21, 2019
Top-Notch?
This camera and this wide angle lens is something else pic.twitter.com/F9HtjmYtME

— Nita🇩🇴🇧🇷🇵🇷🇮🇹 (@MsNitaLovee) September 21, 2019
Looking at these pictures, the company's promise to give its users a unique experience seems entirely satisfactory now. What do you think? Nevertheless, there are people online who are still having second thoughts in terms of getting their hands to any of the iPhone 11 series. Especially, when a picture of a broken Apple iPhone 11 Pro went viral. The photo showed the fractured lenses of the camera, which raises question on the durability of the phone.