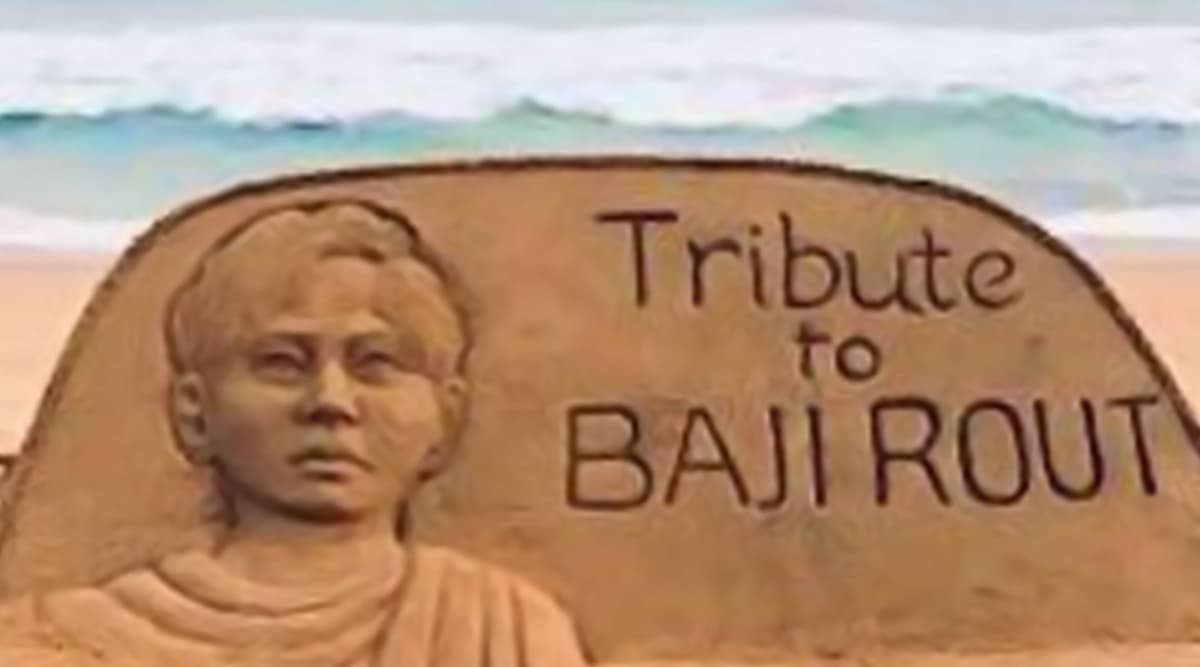 October 5 marks the birth anniversary of Baji Rout, the youngest Indian martyr who died at the age of 12. Rout was killed by British police for refusing to ferry them across the Brahmani River at Nila kanthapur Ghat, Bhuban, Dhenkanal district on October 11, 1938. Born in 1926, he was the youngest son of a boatman. Being an active member of the Banar Sena of Prajamandal (Party of People), he had volunteered to keep watch by the river at night. However, he ended up not seeing the next dawn. On his 93rd birth anniversary, popular sand artist from Odisha, Sudarsan Pattnaik took to Twitter sharing sand art of Baji Rout that he made at Puri beach in Odisha. Baji Rout is popularly known as Odisha's boat boy.
On Utkala Divasa or Odisha Day, Utkala Cultural Association at IIT Bombay honours one Odia youth with 'Baji Rout Samman' as recognition of emerging talent from different fields. In 2018, a film on the freedom fighter named 'Baji-The Immortal Boat Boy' was screened at an event in Bhubaneshwar around his birth anniversary. Sudarsan Pattnaik shared a picture of Baji Rout's sand art with the caption, " On 5th October 1926, one of the youngest & greatest freedom heroes was born at Dhenkanal, #Odisha. Tributes to the great #BajiRout on his birth anniversary. His story of courage, selflessness & valour is inspiring every child."
Sand Art Marking The Birth Anniversary of Martyr Baji Rout:
5th October 1926, one of our youngest and greatest freedom heroes was born at Dhenkanal, Odisha. Tributes to the great #BajiRout on his birth anniversary. His story of courage , selflessness and valour needs to be known to every child. Superhero . One of my SandArt at puri beach. pic.twitter.com/Z6ndTZVRwu

— Sudarsan Pattnaik (@sudarsansand) October 5, 2019
The incident happened after British police attacked Bhuban village and arrested some leaders without any reason. Villagers gheraoed the police station and demanded the release. However, the British fired at the people in which several people were injured. As the incident stirred locals, police officers decided to Dhenkanal through Nilakantapur Ghat as it was the shortest way to Dhenkanal. When cops reached  Nilakanthapur Ghat of Brahmani river, it was raining heavily.
With no way left, they asked Baji to ferry them. Being the member of the children's wing of the Prajamandal Andolan, he was in charge of a country boat at the ghat. A British police officer asked him to take out the boat, but he refused. He and two other boatment were shot dead on the same night by the river. Baji Rout is still today regarded as an example of courage, valour and selflessness. His story continues to be narrated in schools where his people laud his determination at the age of 12.