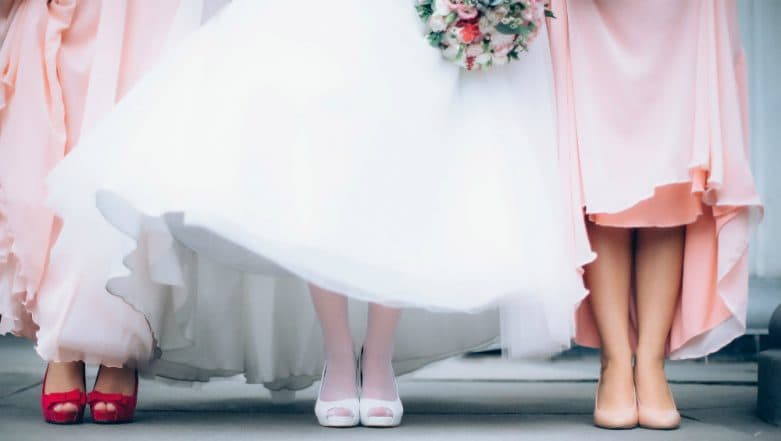 In a strange incident, an unnamed bride decided not to ask one of her closest friend to become her bridesmaid because of her big boobs. The reason she cited was that the kind of style they were planning to pull off at her wedding, her big boobed friend was "unfit" for that. Soon the bride planned her dream wedding, she decided to let go off one of her closes friend because her boob size was too big. In a Reddit post, the bride explains: "I have a couple of friends that I've had literally since grade school. Their names are Kristy and Erin. Kristy is my absolute best friend in the whole wide world, like the sister I never had. Erin and I aren't as close as we once were, but that's mostly just because we went to different universities and naturally grew apart a bit." She explains how Erin still managed to stay in regular contact over the years which means that she is still a close friend; however, she was not invited to be the bridesmaid. "I asked Kristy about it later, and she told me that Erin's feelings were hurt and then asked me why I didn't include Erin, and I told her the truth, Erin has MASSIVE breasts. Literally bigger than should be physiologically possible because she has a hormone disorder that caused her breasts to grow to an excessive degree," the bride explained. Big Boob Model Having UK's Biggest Breasts, Shows You How to Squeeze £40K, 34NN Bust Into a Tiny Pink Dress (View Pics.)
She further explained, "We (as in Erin's mom, doctor, Kristy, me, and just about everyone else important in Erin's life) have been encouraging her to get a breast reduction surgery for years now, but she just won't follow through with it because she's terrified of surgery. That's beside the point though. I originally planned on asking Erin to be a bridesmaid, but then I started thinking about the logistics of getting a bridesmaid dress tailored to fit her dimensions and how she won't be capable of wearing a strapless dress because she can't do strapless bras." She explained how she wanted people to think back on her wedding, she wrote, "I want them to think about how beautiful the venue was, or how nice the wedding party looked, or (dare I say) my fiance and I finally getting hitched! I don't want people to remember my wedding for the bridesmaid with the giant boobs."
However, the commenters on her post called her out for her rude behaviour. The comments section was flooded with comments of blaming her for hurting a friend's sentiment merely because of a dress. However, the bride finally admitted to being wrong this whole time. She wrote: "Thanks for your thoughts. I posted this recognising that I was being at least a bit of an a**hole, but I failed to fully comprehend the depth of my a**holery, and more importantly how this seemingly insignificant bit of shallow exclusivity could hurt my friend on a deep level."