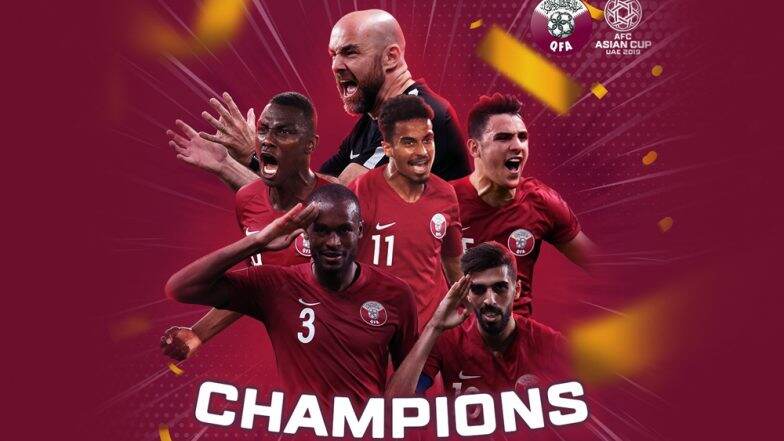 If you have not holidayed in the United Arab Emirates (UAE) and are planning for one, there are many things, and it's stricter laws that you should note down. Not wearing a Qatar national team jersey or showing any support to the middle eastern country is one of them. Where UAE is famous for upholding some unusual laws, its stricter rules against presenting support for Qatar has been popular recently. According to media reports, a British football fan identified as Ali Issa Ahmad has been arrested and detained in the UAE after wearing a Qatar national team shirt during the AFC Asian Cup 2019 match. Dejected Japan Football Team Cleans Up Dressing Room Despite AFC Asian Cup 2019 Final Loss to Qatar. 
The British football fan travelled to the UAE for a holiday in January. During his trip, he bought a ticket for an AFC Asian Cup match between Qatar and Iraq which held on January 22. The tournament was held in the UAE between January 5 to February 1, and Qatar won it. The 26-year-old, Ahmad wore a Qatar t-shirt to the match not knowing that such acts in UAE are an offence punishable with a hefty fine and an extended period of imprisonment. A friend of Ahmad informed the Guardian that after his initial arrest, he was held over claims that he had made false allegations about the security officials. Raphael Samuel Sues His Parents For Bringing Him Into This World Without His Consent. 
The Foreign Office (FCO) website in its section that contains information for travellers to the UAE warns; "The UAE authorities announced on 7 June 2017 that showing sympathy for Qatar on social media or by any other means of communication is an offence. Offenders could be imprisoned and subject to a substantial fine. You should respect local traditions, customs, laws and religions at all times. There may be serious penalties for doing something that might not be illegal in the UK."
As per media reports, Ahmad was allowed one phone call on January 31 and could call his friend Amer Lokie, who raised the alarm. The sanctions were imposed after the Emirati state, along with Saudi Arabia, Bahrain and Egypt severed diplomatic and trade ties with Qatar, accusing it to be supporting "terrorism." As per further reports, the UAE embassy is looking into the allegations and assisting the detained British traveller.