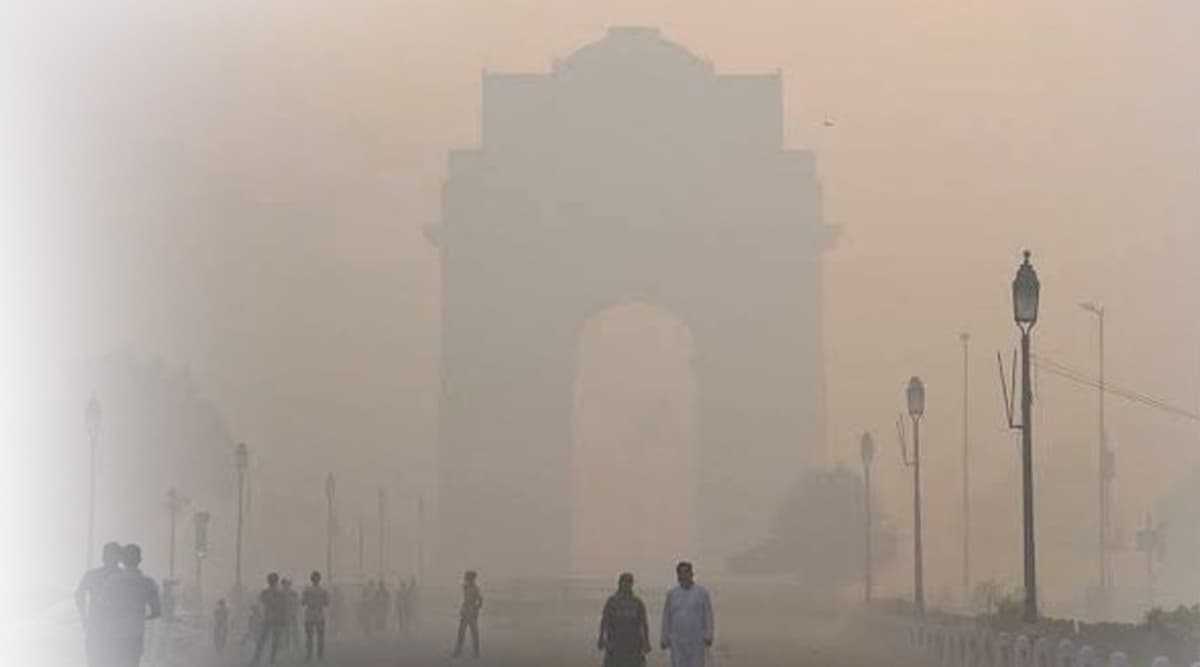 Since the past few days, Delhiites are waking up to the blanket of smog as pollution is at the national capital is at its risk. In a bid to curb the air pollution, the odd-even road space rationing scheme has made a comeback in the city, effective from today, November 4, 2019. Only even-numbered non-transport vehicles were allowed on the roads of the national capital on the first day of the exercise. Meanwhile, a public health emergency has been declared in Delhi as the air quality index breached the 999-mark and pollution reached dangerous levels. Citizens are worried as they express their concern on social media platforms. With the onset of the odd-even scheme, Twitterati urges each other to battle the poor air quality unanimously. Since morning, 'Let's Unite Against Pollution,' was one of the top trends on Twitter among 'Delhi Pollution' and 'Odd-Even Policy' accompanying with hashtags. Several pictures and videos show the horrific condition that the people in Delhi are experiencing with each passing day.  'What Will Odd-Even Achieve?' Supreme Court Pulls Up AAP Govt on Merits of Car-Rationing Scheme.
Air pollution in Delhi has always been a significant concern among citizens. Every year, especially after the Diwali celebration, the national capital appears in the headlines for witnessing the worst situation. This year, the situation is more terrifying. Over the weekend, images of women devotees offering prayers during Chhath Puja at the bank of Yamuna River went viral. They were seen standing in knee-deep toxic foam to offer prayers. The pics have disheartened the netizens even more. Amid the hazardous situation, the people in Delhi have welcomed the government's move to combat pollution as they unite together.
#LetsUniteAgainstAirPollution Trends on Twitter:
There's Soo much pollution in the air now that if it weren't for our lungs There'd be no place to put it all ... I'm a delhiet cnt breathe, few meetings couldn't skip soo it's necessary to 'Work frm home ' #LetsUniteAgainstPollution #OddEven pic.twitter.com/U9j0A9alMl

— Geetz TᴀnDᴏɴ (@geetztandon) November 4, 2019
Right to Breathe!
It's not about Delhi anymore.. It's about our basic right to breathe. @PMOIndia #LetsUniteAgainstPollution

— Sanchari Ganguly (@sancharigangul2) November 4, 2019
Horrific Pictures:
Sorry your assumption is wrong this is not kohra he kohra(Fog) but hazardous #AirPollution in Delhi.

We must seriously come out with solution to stop this or else will be in danger situation. 🙏 #DelhiPollution #DelhiBachao #AirPollutionIsNotAJoke #AirQuality @MoHFW_INDIA pic.twitter.com/dgZ6fwgFN7

— KING BRIJESH (@brijeshrock2) November 4, 2019
It is High Time!
Plastic is the main reason for pollution. Fossil fuels are the culprits as plastic comes from oil. The more you buy, the more it is produced. Let us put an end to this cycle. #BottleBoomerangChallenge #LetsUniteAgainstPollution https://t.co/UC9761vF7Y

— shalini singh (@TilliTalks) November 4, 2019
Netizens Praise Odd-Even Scheme:
Odd even seems to be working in Delhi. Very less traffic today on Highway, and air quality is bit fine as well. @ArvindKejriwal continue this for coming months as well. It should not be limited to 15 days per year and should be supported across the political parties. #OddEven

— Vikas Gupta (@vikasvansh12) November 4, 2019
Pollution level in Delhi peaked to a three-year high on November 3, 2019. The Arvind Kejriwal government continues to take measures to tackle the severe air quality such as by sprinkling water on roads to settle the dust. Meanwhile, the Supreme Court said that the next hearing in the air pollution matter would be heard on November 6, 2019. We only hope the pollution level is monitored and controlled accordingly, so that normalcy returns to Delhiites' lives.