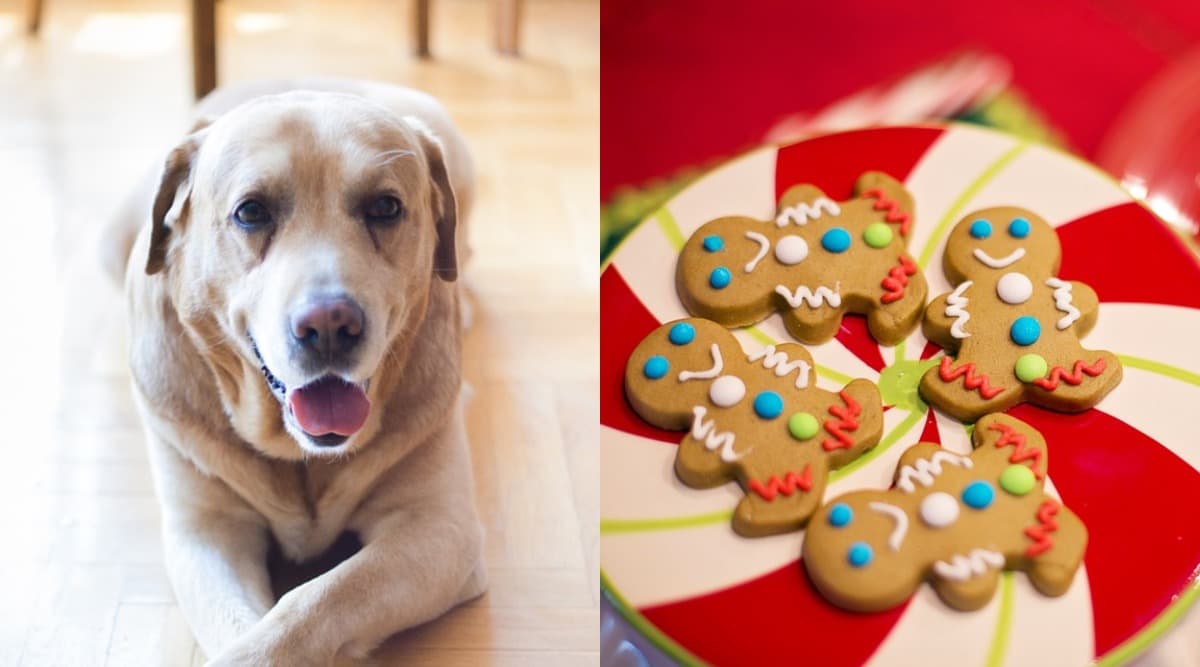 A labrador gave its owners the scare of their lives after swallowing 30 home-made-gingerbread Christmas tree decorations. The seven-year-old was rushed to the hospital after it became terribly sick. Owner Rachael Bulmer from Bournemouth took Marley to PDSA Pet Hospital in Dorset town where medics removed ribbons attached to biscuits from the dog's stomach. How to Keep Your Christmas Tree Safe From Kids and Pets: Ways to Baby-Proof and Make a Pet-Friendly Christmas Decor.
Independent quoted Bulmer as saying, "I had been baking gingerbread tree decorations, and left them in gift bags on the kitchen counter side, ready to give as Christmas treats. I thought I'd left them safely out of reach, but when I noticed some were gone, I instantly knew who had taken them. Over the years Marley's been no stranger to eating things he shouldn't and usually they pass through." She added, "But this time he started acting strangely and looked like he was going into shock. He was violently sick and brought up some of the ribbons." Cats vs Christmas Trees: 7 Videos That Show The Ultimate Fight Between Your Felines And Festive Tree.
In the operation which lasted for three hours, the vets removed 34 decorative ribbons which were causing a potentially fatal blockage. Marley had also swallowed bones which had lodged in its stomach. PDSA senior vet Aoife Clancy said, "It was a lengthy, high-risk surgery. Marley's chances of surviving the night were looking poor, so he was transferred to the out-of-hours provider, Vets Now, so he could be cared for overnight."
Clancy added, "It's important that owners make sure decorations and toxic Christmas foods are safe from curious paws, as they can be incredibly harmful to our pets." She added, "Keep an eye out for signs including vomiting, diarrhoea, drinking excessively, shaking and restlessness. It's best to contact the vet as soon as you think your pet has eaten something they shouldn't, rather than waiting for symptoms."